ABOUT: XORTX is a pharmaceutical company with two clinically advanced products in development: 1) our lead program in XRx-008 for ADPKD; and 2) our secondary program in XRx-101 for acute kidney and other acute organ injury associated with Coronavirus / COVID-19 infection. In addition, XRx-225 is a pre-clinical stage program for Type 2 Diabetic Nephropathy. Additional information on XORTX is available at www.xortx.com.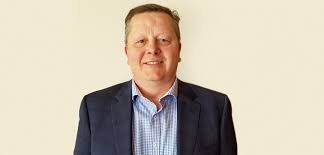 INTERVIEW TRANSCRIPTS:
WSA: Good day from Wall Street, this is Juan Costello, Senior Analyst with the Wall Street Analyzer. Joining us today is Dr. Allen Davidoff, CEO at XORTX Therapeutics. The company trades on Nasdaq, ticker symbol XRTF, and on the Canadian Securities Exchange, XRX. Thanks for joining us today there, Allen.
Dr. Allen Davidoff: My pleasure Juan. Thank you for the invitation. Always good to speak with you and your listeners.
WSA: Yeah, good to have you back on. It's been about six months. So for some of our listeners that might not have caught our previous calls, can you start off with a general overview of the company and the kidney diseases that you're addressing?
Dr. Allen Davidoff: Yeah, you bet, I'd be pleased too. So we're XORTX Therapeutics, our focus for the last five years or so has been on the development of unique therapies for the treatment of progressive kidney disease. Our focus is on developing proprietary therapies; some based on a molecule, oxypurinol. It's been through FDA review historically and received an approvable letter. And we're focusing the development of new formulations on autosomal dominant polycystic kidney disease, a disease that contributes about 10% of all individuals on dialysis. On type two diabetic nephropathy; we know that this is an area with an enormous unmet medical need, tens of millions of individuals worldwide. And on acute kidney injury due to COVID in individuals who are hospitalized with COVID. So three programs with unique programs associated and specially developed for those areas.
We continue to develop patent families in this space, including the development of new chemical entities that we think would be ideally suited for these diseases and other progressive kidney diseases. That really is the focus of our company and it's notable that our primary program, XRx-008 for ADPKD is preparing for single registration trials in advance of marketing approval for an oxypurinol formulation. So we're very excited about progress we've made over the course of the last year and certainly FDA meetings and next steps.
WSA: Certainly. And can you discuss the recent completion of the positive pre-phase meeting with the USDA and for XRx-008?
Dr. Allen Davidoff: So we met with the FDA in September virtually to talk about our XRx-008 program for autosomal dominant polycystic kidney disease. This was a type B meeting or a pre-phase three meeting depending on which language you want to use. The purpose of the meeting was to present a comprehensive update of our programs and the development of this program to the FDA that allows them to review three core areas necessary for the development of the XRx-008 program. We prepared these materials in advance of the September 16th meeting, and they included sections, the three major sections of drug development: chemistry and manufacturing, pharmacology and toxicology, and our clinical plans, as well as the proposed phase three registration trial protocol.
We got back, about a week in advance of that meeting, feedback from the FDA that provided us the first glimpse at their consideration of the chemistry and pharmacology sections of that package, in advance of that type B meeting. They were clear. So that that permitted us to focus our discussions with the FDA specifically on how to optimize the design of a single registration trial and what might be required for a special protocol assessment approval, both of which we've discussed with the FDA in the past.
So we had a very productive meeting that was positive. We look forward to further interactions with the FDA as we advance this program. And given the results of that meeting, we're now revising our phase three protocol to accommodate a couple of minor topics that would be beneficial for testing and label broadening and also preparing to submit our protocol for the special protocol assessment negotiations, which some regard as a pre-approval process. We see it as an opportunity to further clarify the exact risk and benefit questions that the FDA would ask regarding the XRx-008 program as they start to consider marketing approval.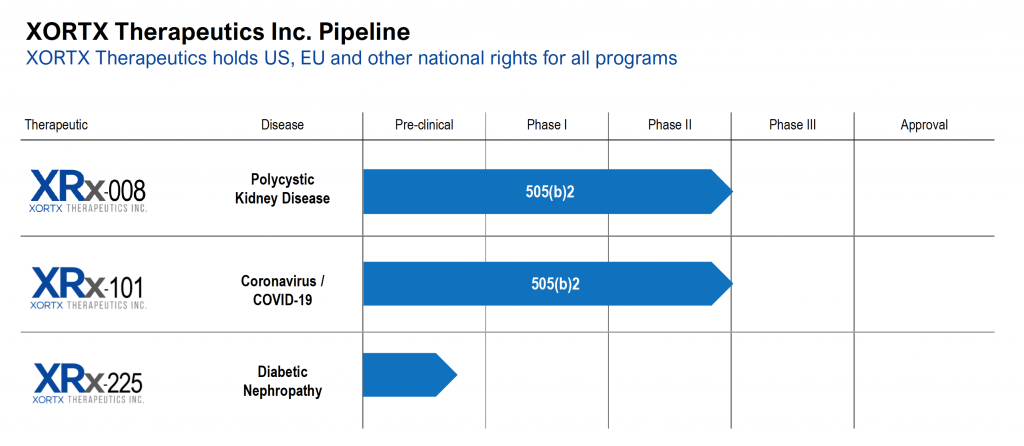 WSA: Great. And yeah, since we last spoke, you also announced the positive top line results from the pharmacokinetics part two bridging study. Can you elaborate on that a bit further?
Dr. Allen Davidoff: Yeah. So we have designed a bridging study. So a bridging study purpose is, in the case of new formulations and in our case, proprietary formulations of drugs like oxypurinol, one wants to understand before you go into individuals with kidney disease, how your drug, how your formulation is absorbed by the body and how it sits within the circulation and is excreted over time. Historically, oxypurinol received an approvable letter from the FDA for allopurinol intolerant gout; so as a replacement for allopurinol. At that time during the phase one and phase two studies and compassionate use studies that were undertaken for that program, it was observed that about 70% of individuals could tolerate oxypurinol just fine but not allopurinol. And though it's never been approved anywhere for marketing, oxypurinol is a well-known, very well-characterized molecule. It's an excellent starting point for drug development, and we've created formulations of oxypurinol that substantially increase its oral bioavailability.
That tends to have implications for side effects. It tends to have beneficial or decreased side effects. It tends to have implications for the ability to treat over a broader range of therapeutic needs. So as we take this new formulation, one of the key steps that we need to undertake is to study how the drug is absorbed using different formulations or food effects. We've completed that, so part one and part two of that pharmacokinetic bridging study tell us a lot about how that drug is absorbed. We've seen absorption that's two to three times higher with these formulations, depending on which one you choose. And we've also seen no changes in excretion, which is a good sign, and that dataset from both single doses and the food effect permits us to start to model how individuals with kidney disease would handle the oral doses of drugs.
So we are in the midst of screening for part three of this study and look forward to the results, which will tell us about the linearity. So as we increase oral doses of drug, what will be the resulting concentrations of oxypurinol? We know very well from historical studies and our own studies that 90% inhibition of the xanthine oxidase enzyme is key to therapeutic benefit. And so what we're doing in this next part of the bridging study is to characterize how much drug is getting into the circulation of healthy individuals, and we can then model and project that in the future for the benefit of individuals with progressing kidney disease.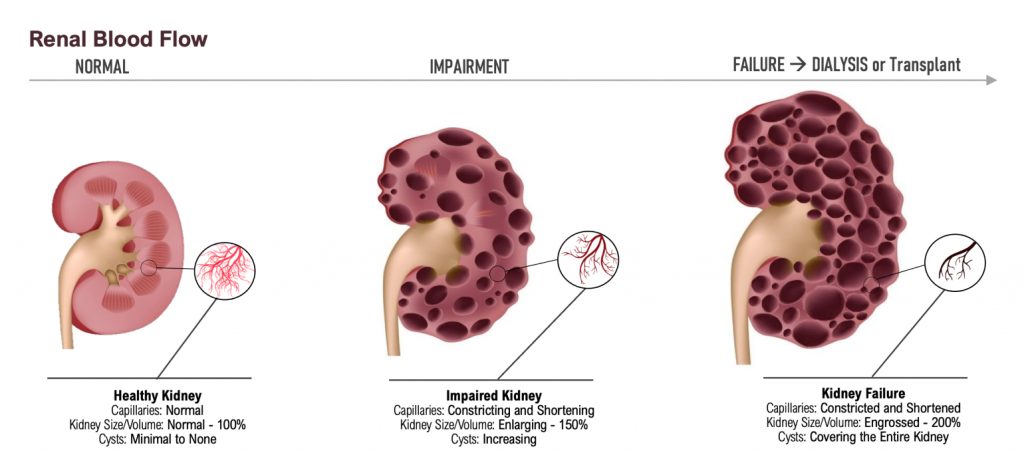 WSA: Well, good. And so what are the key goals and milestones that you're hoping to accomplish here over the course of the next six months?
Dr. Allen Davidoff: Well, we're actively running that bridging pharmacokinetic study. There is a part three and a part four that are planned. Those should start dosing individuals here in the next few weeks. That would give us results in late December, early January for both of those parts, because they'll be run simultaneously. We expect the feedback to be similar with respect to both of those designs. We've had our pre-phase three meeting that went very well. We're very pleased with the discussions with the FDA. And we're revising the protocol that we discussed with the FDA to then advance into a special protocol assessment, which should start imminently. We also are working in behind the scenes and presenting some of the data that will go towards the orphan drug designation application that we look to submit this fall. That should provide us with not only orphan drug designation, but the meeting at the American Society of Nephrology provides brand new information in two species that when you increase uric acid, you can change in a deleterious way, kidney structure and kidney function, including very specifically the size of cysts and cyst number within those kidneys.
That's really relevant for individuals with progressing kidney disease, many of whom by the time they meet middle or late stages of their kidney disease, have increased uric acid levels and increased expression of xanthine oxidase as part of their disease milieu. So the ability to demonstrate this in animals is key. We'll be presenting that in early November at the American Society of Nephrology Meeting, and that should trigger a number of key meetings with thought leaders in this space and certainly within the PKD community. And then finally, as we move forward, we're preparing new patent filings and certainly in the midst of, because we're late stage, in the midst of many potential licensing discussions. Very active next four or five quarters.
WSA: Right. Yeah. And so Allen, you also had some key additions to your team and board. Can you talk about their background and relevant experience?
Dr. Allen Davidoff: I think what we do with the company is try to build in place the strongest team that we can. We've added Dr. Dave McDonald, who is overseeing clinical and regulatory operations with XORTX. His background is deeply entrenched in clinical and regulatory activities, including experience with clinical research organizations with running his own company as a CEO and president. And we've also added a key business development person as our partnering discussions ramp up. They come to us, Dr. Stacy Evans comes to us from leadership roles in several major pharmas and experience in partnering and M&A deals. And so we're looking towards working with Dr. Evans over the course of the next year or more to bring into place our partnership activities.
And then a key addition on our board is the add of Anthony Giovinazzo, Chairman of XORTX at this point. He has an extensive investment banking background and public markets background. He's been a CEO, a president and chairman, so has oversight and governance experience. And in the mid 2010s was able to run and drive a company called Cynapsus forward with novel product development that resulted in partnering programs with major pharmaceutical companies. And so he brings a lot of experience and a breadth of experience as chairman that will be key for the development of XORTX going forward into the future.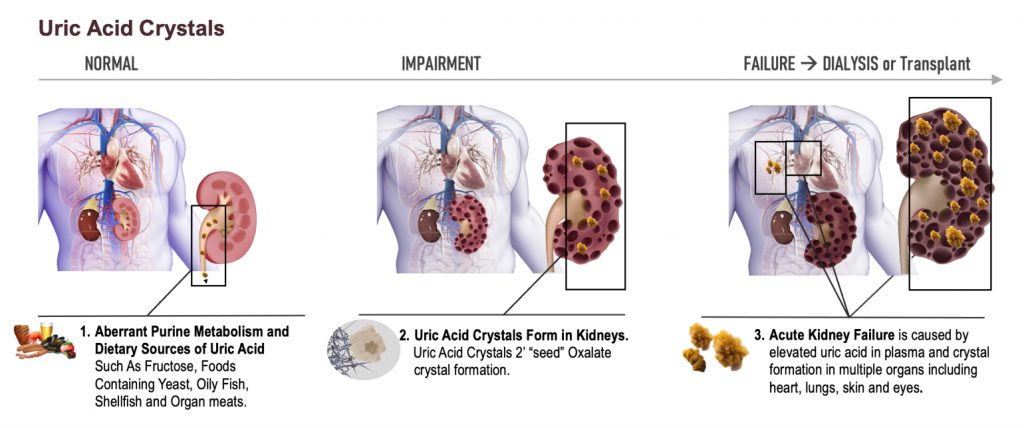 WSA: And so when it comes to investors and the financial community, what do you wish they better understood about the company which and what makes you unique in the space?
Dr. Allen Davidoff: Yeah, I think there are a few key points that are worth noting. This is an area that has very few therapies. The best way to characterize the market right now in kidney disease is the diabetes, or is the dialysis market, which has a 75 billion per year scope, half of which is US dialysis costs. As we develop our kidney disease therapies and others develop their kidney disease therapies in this space to address the rate of growth of chronic kidney disease, which is largely driven by diabetes, we expect that that market should double in the next eight years and double again in the eight years following that. There's a desperate need for therapies that will slow the progression of kidney disease. We're working diligently on new proprietary formulations of xanthine oxidase inhibitors and drugs that will slow this progression.
Our hope is that over time, that will permit us to change the rate at which kidney function declines and keep people off of dialysis. That's the ultimate goal for this program we think, with the XRx-008 program. And being in late stage, we have an excellent opportunity. We certainly look forward to developing that. And with the discoveries that accompany that development, we look to increase and enhance our patent portfolio, which ultimately is what makes us more attractive from a market cap standpoint.
WSA: So current XORTX US share price is 95 cents a share, market cap and about 14 million US. So before we conclude here, why do you believe investors should consider the company as a good investment opportunity today?
Dr. Allen Davidoff: We're a late stage company. We have many, many of the other companies in this space been subject to the overall downdraft in the greater markets. But we have seen a turnaround in the XBI, so the biotech index and other indexes where there is a strength being shown in this sector. We think with that strength, with our late stage status and with the number of milestones that we have coming in the next four to five quarters, that should substantially position the company for market cap growth, increased liquidity and the kinds of values that companies that are comparable to XORTX currently have.
WSA: Well, we certainly look forward to continue to track the company's growth and report on the upcoming progress. And we'd like to thank you for taking the time to join us today and update our investor audience. It's always good to have you on.
Dr. Allen Davidoff: My pleasure, Juan. Thank you again for the invitation.