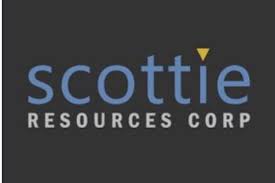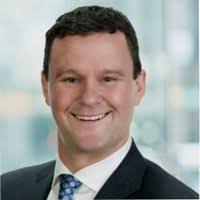 INTERVIEW TRANSCRIPTS:
WSA: Good day from Wall Street. This is Juan Costello, Senior Analyst with The Wall Street Analyzer. Joining us today is Brad Rourke, CEO and President at Scottie Resources. The company trades on the TSX venture SCOT, and over the counter SCTSC. Thanks for joining us today there, Brad.
Brad Rourke: Thanks for having us. Glad to be here.
WSA: So our last interview was in July, so definitely there's been a lot of developments since then. Can you talk about the last month here that you had some pretty exciting press releases, including the extension at the Blueberry Contact Zone?
Brad Rourke: Sure. Yeah. July, oh my gosh, the world's changed five times for us since then. Yeah we completed a drill program that we expanded. We decided mid-summer to expand it. So we ended up doing 17,000 meters mostly in and around that Blueberry Contact Zone. I think within that time we also bought our royalties back, and so far, we've released about nine holes out of a total of 89 holes that we completed. So pretty excited. And then as you see the results are very consistent with what we've seen in the past and very good. Consistent is good in our world these days. So that's exciting. Unfortunately, we've done it in a market that just doesn't care. But we're pretty excited and, you know so many more. Like I said we have 80 holes coming back to us that we haven't seen yet.
So if you look at the distribution of the holes released thus far, they're not all focused in one spot. I mean, at the beginning of your drill season, at the beginning of a season, you try and hit the whole system that you're looking at in hopes that you'll have feedback or the assays so you can find your next holes before the end of the season. Now we have a weather constraint, so not only have we hit bonanza grades across the whole structure, and we've stepped out in depth. We've gone a down 140 meters more, or 60% more depth, hit bonanza down there, and we've gone long strike and same thing. We've used to be 720 meters in strike length, and now I think we're comfortably 1.4 kilometers with bonanza great mineralization. So we couldn't ask for anything more. We're happy and again waiting to get a lot more of these holes back. They should be coming soon.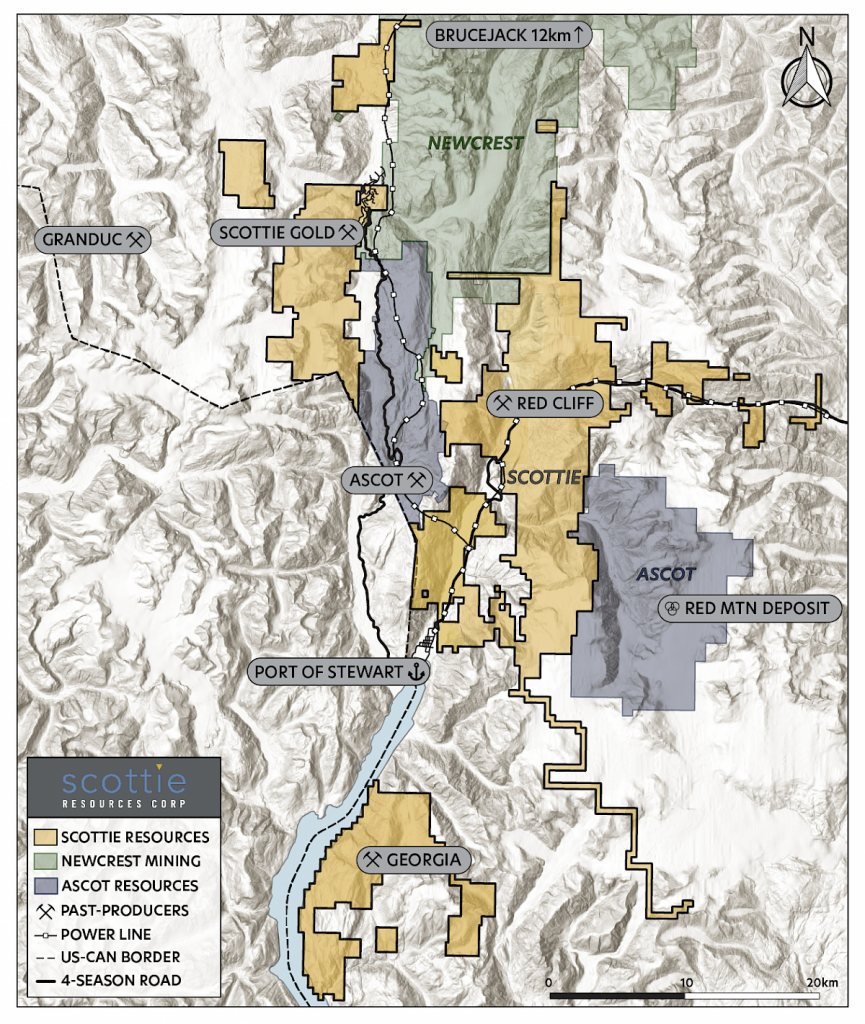 WSA: Yeah. For some of our listeners that are new to the story, can you talk about your position there at the Golden Triangle?
Brad Rourke: Sure. So this would be my seventh year, seventh season that we just completed since I took over Scottie, I didn't start Scottie. So that is a piece of information that is interesting because, you know, every share that I have, I bought. I didn't create the company, so I didn't get a shoebox full of cheap shares. We started with 400 hectares. It was a past producing gold mine that really piqued my interest. And the fact that they were building a power line past this old, past producing goldmine that produced a half ounce per ton in the 80s. Those were the two of the main factors why I got involved. Here we are, seven years later, I've done over a dozen transactions. We've turned that one past-producing mine and 400 hectares into 53,000 hectares and seven past-producing mines.
So we've taken a real enviable land position in the southern end of the Golden Triangle. Most of it is contiguous, which gives us advantages for holding lands. And we just completed our fourth drill season, I think, you know, since we started drilling in 2019 was our first program. You know, we're just shy of 40,000 meters drilled, and 40,000 meters of successful drilling. So, you know, last year we really identified the Blueberry zone as our lowest hanging fruit. We haven't given up on those other zones at all by any stretch of the imagination. But, you know, with the market being so challenged, we just figured we focus on our lowest hanging fruit for this season, which was the Blueberry Contact Zone.
And lo and behold, so far, it's been fantastic. But if you look back at last year's success and the year before like, you know, it's our fourth year drilling it, theoretically we should be getting smarter. I think that's pretty evident when you look at the results.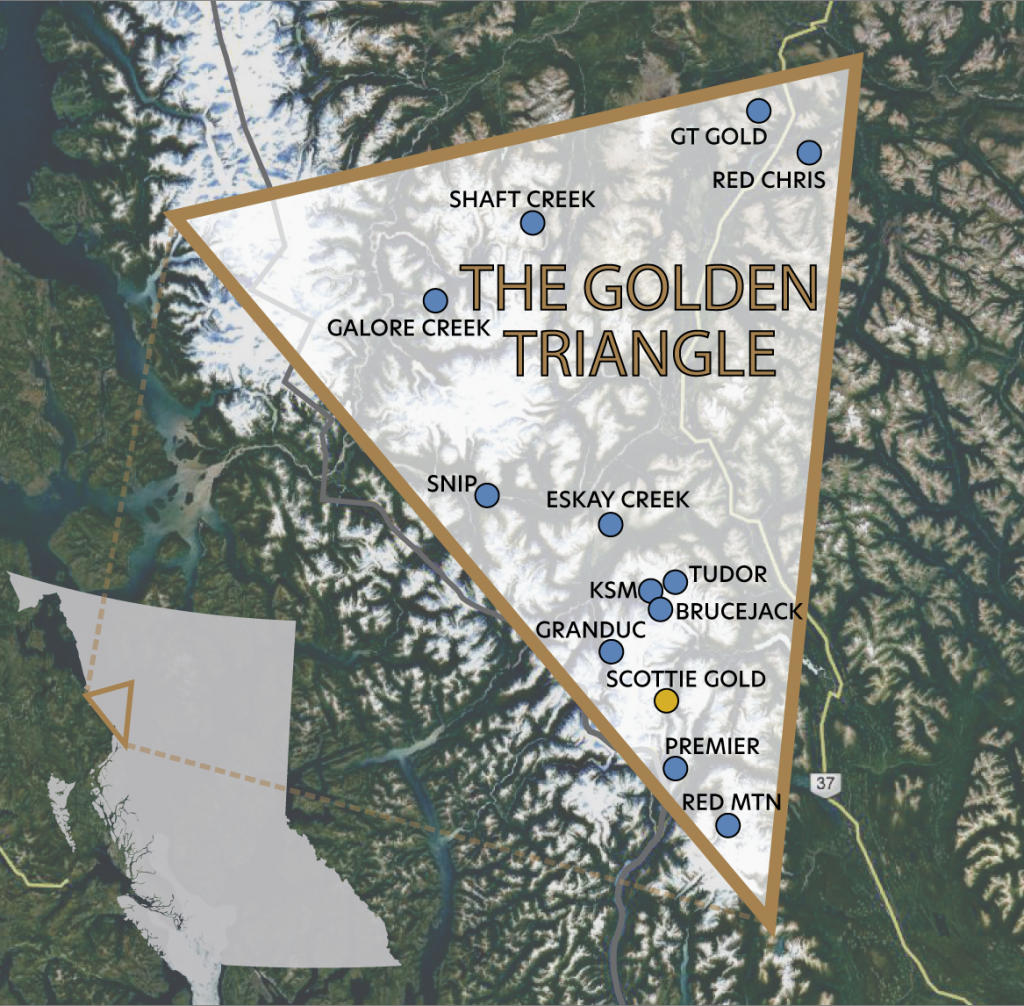 WSA: And you also closed there on a private placement. So you're pretty well financed for at least I guess the next year or so.
Brad Rourke: Well, we're going to have to go out and raise more money eventually. But, yeah we were lucky enough to do a small financing around that Beaver Creek conference last month. We are really pleased. It was mostly insiders of people who own large positions. The reason I had to do that is I wanted to expand my drill program, and with the last raise I did, it was only like four or five months ago, I didn't anticipate buying my royalties back. And so that opportunity came up. So I just didn't budget there, you know, it was an extra 1.6 million, so I just had to replace that money. I was a little nervous, because the market is challenging, but —
WSA: Yeah.
Brad Rourke: You know, we were lucky. We went in and — apart from one really large gold fund out of Europe, Gold 2000, very pleased to have them aboard now. All the rest or 95% of the rest of the financing from after that were people that already owned large, large positions in the company. So they know the company well. They're willing to ride out this storm with us. So we're kind of blessed. We've got some really, really happy shareholders and willing to continue to support us. So we feel good. But, you know, I think we already see the evidence now and again, there's still a lot more coming back to, you know, we're going to have to do a much bigger drill program next season.
So, we can target anywhere from 30 to 50,000 meters. I think that's, we had the ability to target that right now with enthusiasm just from the hits we've been having. So that will take some money, but that kind of drill program, I think, we'll be looking for partners and not necessarily investors. So we're in good shape. We're going to go on a tour here, and I leave in a week or so. I'll go to Europe for, oh gosh three weeks. A bunch of different conferences are hitting there. I will be in New York in December. I have a series of meetings set up there, Toronto. So on the road lots, making sure people are aware of us and put eyeballs on this story as we bring out more and more results.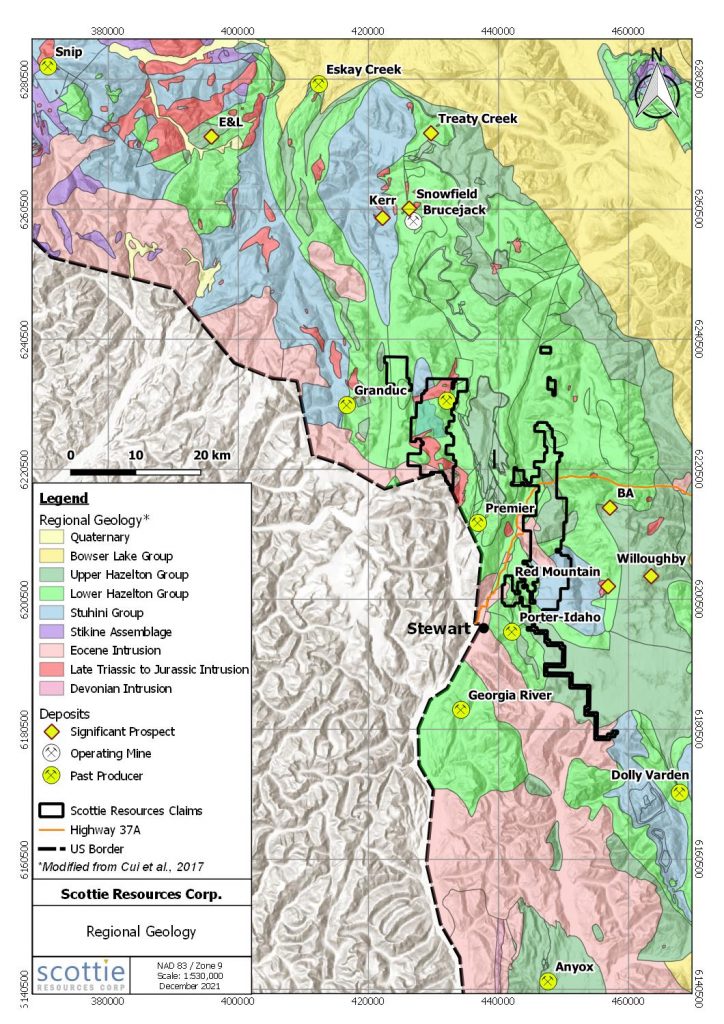 WSA: Right. And that was down at 17 cents Canadian, right — the current share price?
Brad Rourke: Cheap as chips, one 17 cents hadn't done anything that low since 2019. But what people can say now, even where we're trading at today, if you look at our chart, I mean there's nobody in front of you. We've never raised money much below where we are today, ever in the history of the company. So and if you look at our corporate chart and now in the last few years, we brought in big corporates, whether it's Human, or Eric Sprott, or a major, major Swiss family office. And then we brought big funds in. So we've really bolstered the bench, so to speak. And, but if you're a retail person looking at, at something, you go, nobody in front of you at this price, you're able to buy it at what the big guys bought it for.
And they're holding, and that's evident if you look at the back of our capital structure page and stuff. So we're pleased. I think there's good value out there for people who are brave enough to dip their toe into this industry.
WSA: Right. You mentioned you know, possible M&A activity. What sort of synergies will you be looking for in terms of joint ventures and strategic alliances?
Brad Rourke: Well, I think, as it stands right now, I'm the acquirer. I do that in hopes that a bigger entity, we become more attractive to a bigger entity. So eventually we get scooped up, that is the goal. I think, you know, we've got so much time and effort and, in this right, now, I'm not interested at the moment for Scottie to be taken over, we're in no duress. I think we're looking at other things to strengthen the company that we have right now. I think when the time's right we'll be a little bit more generous with our time for someone to be looking at us, but we're sitting pretty, I mean, we've got a new discovery. I think, again, if you look at that Blueberry Contact Zone, I think it's reasonable to think my geologist might win an award, they've been driving across after 50 years, and he redefined it.
And as of today, 80% of our holes are hitting along that contact zone. So we know we can raise the money. We do it in little chunks in hopes that the market changes. But right now, I think we just stick to the plan. We're going to do nothing different than we have been doing. You know, not interested in moving ourselves at the bottom of the market. Once we see some strength in our sector, we might open up the doors for that a little bit more right now. So we get people kicking tires for sure, but we just have to let them know we're committed. I've been here seven years. What's another couple if I have to be? But I'm looking at more lands myself personally for the company, of course.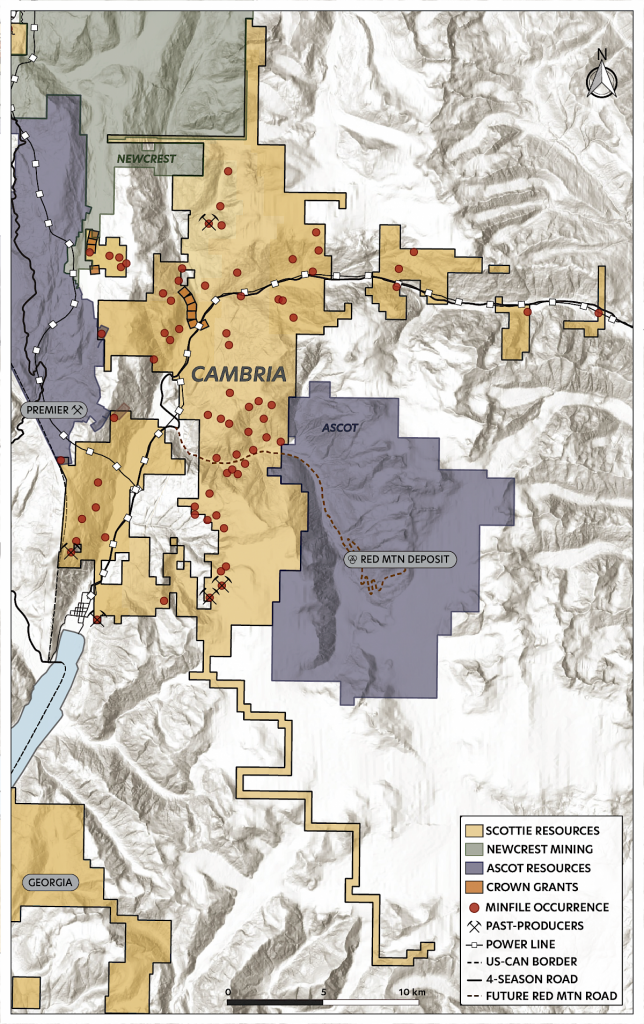 WSA: Right. Yeah. What kind of reaction have you been getting now since you put out some of these announcements as you're speaking with investors in the financial community?
Brad Rourke: The reaction's been fantastic. If you look, we put out, I would call a bonanza grade along strike maybe it was last week. And before I put that news out, we traded 12,000 shares and then the day of the news released 1.3 million shares. And so that's good reaction. Regardless if the market's moving in the direction that we want, it's kind of, we've been sideways for the last couple of years. So, you know, it comes to note to a lot of people to point out to me that don't be so depressed, Brad, because your sideways and your chart is actually better than some of these other companies and some of these other companies that have been perhaps have more challenges than I. The companies I really wanted to model myself of.
Companies I really think do really good jobs. So we have a lot to be happy about. It is challenging. The reaction's been good, especially in the last couple of three weeks. Our phone's been ringing we've signed some CA's, they're bigger entities that look at us. They don't necessarily buy in the market, of course, but, we've opened up the eyes of the people you want eyes open to. It's just, until anyone feels any pressure, it's time to go. I think everybody's waiting, going, "Oh, I might be able to buy something cheaper." And I think that's what they think when they look at our stock and what they look at everybody else's. Even myself, I kind of have a shopping list and I've been picking away at it, but let's see what tax loss selling is.
I don't know if you're going to get anything cheaper at Scottie, but I think that's the sentiment so to speak out there with the retail investors. But, you can never pick the bottoms. You can never pick the tops. But if you can't see that we're somewhere bouncing along it, for Scottie, I don't know if I can help you. There's good value there right now.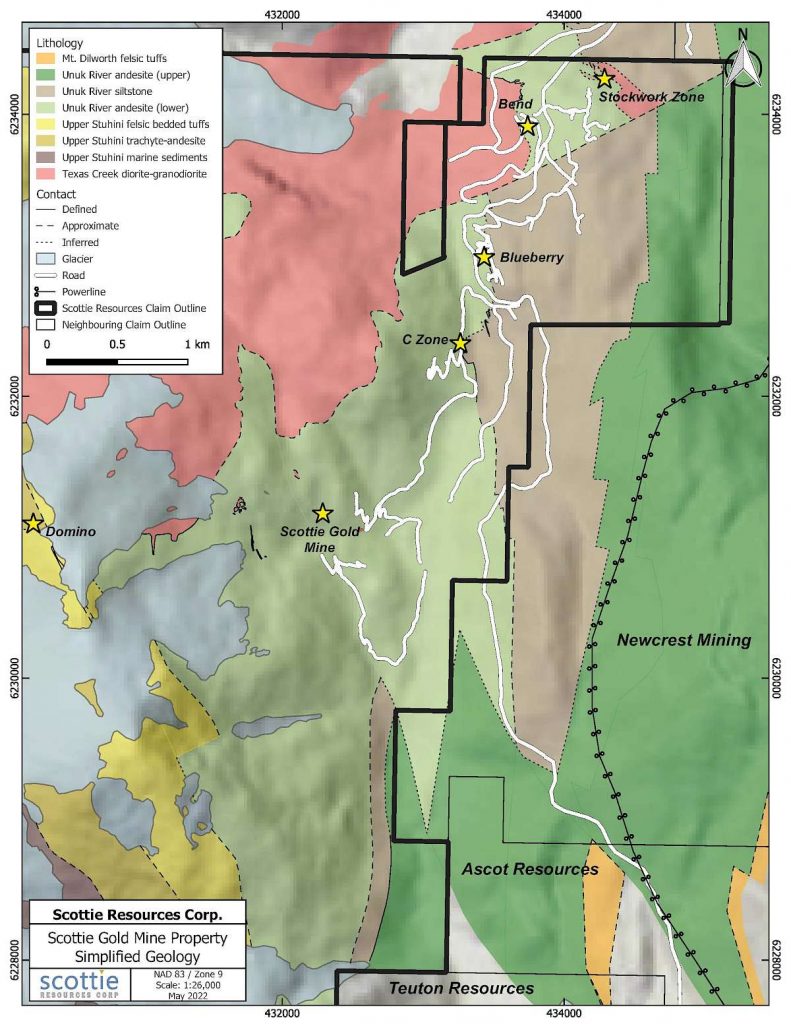 WSA: Yeah, well certainly U.S. share price is only about 13 cents a share and U.S. market capital about 30 million…
Brad Rourke: Yeah, that's, you know, for the amount of drilling we've done, and let's say it's, we're talking in USD now and we have a 30-million-dollar market cap. Gosh you can sure dream, I'm not allowed to say how many ounces, but if you go look at what Bob Moriarty wrote, or there's a guy out of New York, Peter Epstein just wrote something on us, and their grade calculators, they punched it in and I hope they're right. You know, I could never say those numbers, but I don't think they're far off. We just need more drilling and we've always, it's really good due diligence for anybody that's interested. If we've piqued anybody's interest, if you go on our website every video I've ever done is there.
You can go see what I used to say in 2018, '19, '20, and thus and so forth, and just judge it for yourself. Did I do what I said I was going to do? We've never missed the mark yet. I am very proud of that. We've kept the same team intact, so I have the same geologist running around year after year. That's really advantageous for us, because they know the area, they know the rocks, the geologists are excited because we have a new discovery that's — really hard to find a new discovery in one's career. And like I say, next year's, I haven't really figured it out, but it'll be a much bigger program than it is this year. And this year, you know, we did 17,000 meters for an exploration company that's not development drilling, that's exploration drilling.
That's, I think we should have more news coming than most companies one would compare me with. And like I say, we're working on next season, it'll be a lot bigger than this year. I don't want to say a number yet, because we're still trying to market dependent. It all depends on how much that money costs me. And we're just hoping for a turnaround so that capital, it can be a little bit more affordable for us to get those drill holes in the ground.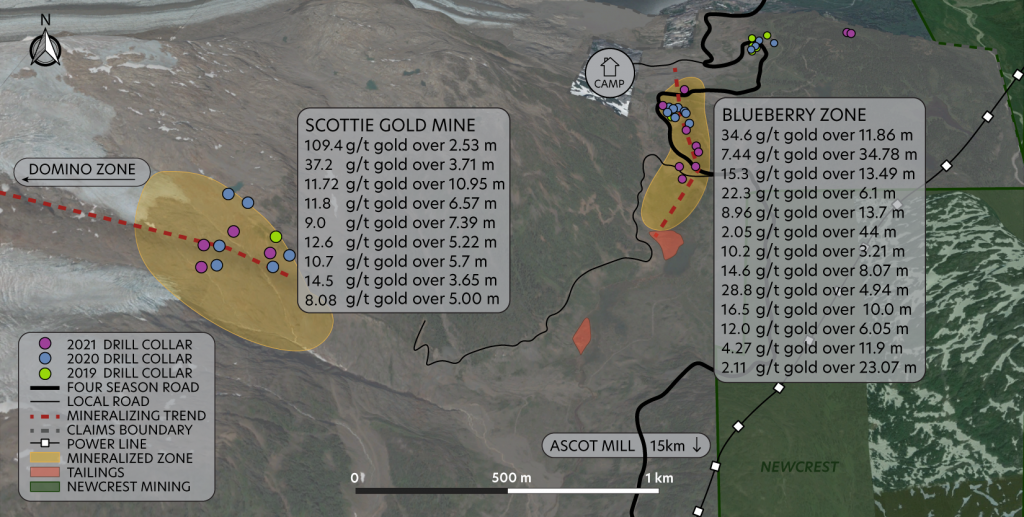 WSA: Right. Well, I was just going to ask you about the key goals that you're hoping to accomplish here, between now and the first half of next year.
Brad Rourke: Sure. So again, I'm going on the road marketing pretty hard starting in the next couple weeks. If one was to go back and look at those videos that I just mentioned, I'd probably say 10 times that we want to show a pathway to a million high grade ounces. That was the goal at Scottie. I think I get to move the goal post one, and I'm very happy to do that. But I mean, for four years I've never even suggested anything. Again, I have to be careful with my words as the CEO of a company.
WSA: Yeah.
Brad Rourke: But, you know, I used to say a pathway to a million. I think that's fair. It's what we were always trying to do. I'm feeling very comfortable. I'm going to get to move those goal posts a little bit more and that'll be a good thing for everybody. So I think that's what you can expect. You can expect, I still have 80 holes that I haven't released. They should be coming in soon. So that's a lot of, that's a lot of meters for a company of, you know, of a $30 million market cap. You can see what the possibilities are in the area that I work in. Again, my neighbor just got bought out for 3.5 billion just over a year ago. GT Gold did a 455 million transaction with Newmont. Now we have Escape Creek, we have Skeena.
We are just have surrounded by so many good stories. So that would lead someone to believe that there's a lot more value left here in Scottie if we keep proving up what we're doing. So, you know, a 30 million market cap will be a distant memory in our hopes if there was a healthy market, we'd be way beyond that now. So there's a lot of value there. And you can just by compare and contrast with the companies in the area, you know, I think we're, it's pretty obvious we're undervalued. And I believe that will change in 2023. I haven't given up on the macro or how I feel about the gold industry as a whole. I just can never get the timing right. But what made me excited four years ago, nothing's changed in my world. I just don't know when it's going to turn. But if countries around the world just keep printing money the way they will, the purchasing power of gold has been consistent. So we're going to get some sort of uptick. It'll level off somewhere, the valuation's low. That's, that's my bet and I'm sticking to it.
WSA: Yeah. For some of our listeners here those past interviews with Bradare up on our site as well, archives, take a look at that, or go on to the Scottie website. And so before we conclude here, I think you covered most of it, but why do you believe investors should consider the company as a good investment opportunity today?
Brad Rourke: Well, you know, I've been through ups and downs in the market, whether it's in tech or energy, and have had success in both those industries. If you look at what the legendary investors say, it's at the hardest time to buy these things, which is now, it's very difficult to open your wallet is when in fact should be buying. As long as your thesis hasn't changed. And again I look to facts of central banks are buying gold like never before. If you look at the purchasing power of gold in any other country, but USD you can see value there. And any citizens of those countries wishing that they had bought gold and, you know, with unlimited money printing and what's happening now, again, the dollar is strong.
So, it's a normal reaction to not buy a non-yielding gold coin or bar. But I do believe that changes in the near future. You can compare me with a whole host of other companies that have market caps three x where we are right now. And I don't think they'd have the geology that we do, the ease of access to land, which is very important. I mean, I have a power line, I have a permit, I can drive to my project in a very difficult area to work in. We have companies, and I hope they win. I'm not slagging other companies, but if you look at my market cap and compared to half a dozen in and around me and if you just went, took the time and checked boxes, you go, "Wow." You can see value in Scottie for sure.
I think that's the due diligence phase that people need to do. You can't just listen to a guy like me or you and just believe it. You've got to do your own work. And gold has a future whenever they redefine how we're going to do commerce. We're not going back to a gold standard, but because central banks have been buying gold around the world consistently since 2018 it's going to be a part of the conversation. You know at one time banks from around the world are just going to go, "Well, if I revalue, this, this, this barbaric relic I have on my [assets]," and they're tier one assets now, the Basel III, that's all over.
You know, it's a logical thing. I just don't know when they'll do it, but they're going to do it. This I'll bet my life on. So, you know, it's a waiting game. And again, when there's blood in the streets and nobody wants it, that's when you should be buying these things. And you got to buy right and sit tight. And that's, that's the secret to investing. When it's hardest to buy a sector, it's probably when you should be buying it.
WSA: We certainly look forward to continuing to track the company's growth and report on the upcoming progress. And we'd like to thank you for taking the time to join us today, Brad, and update our investor audience on Scottie Resources. It's always good to have you on.
Brad Rourke: Great, always good to talk to you. Have yourself a great day.