Clear Blue Technologies International, the Smart Off-Grid™ company, was founded on a vision of delivering clean, managed, "wireless power" to meet the global need for reliable, low-cost, solar and hybrid power for lighting, telecom, security, Internet of Things devices, and other mission-critical systems. Today, Clear Blue has thousands of systems under management across 37 countries, including the U.S. and Canada. (TSXV: CBLU) (FRA: 0YA) (OTCQB: CBUTF)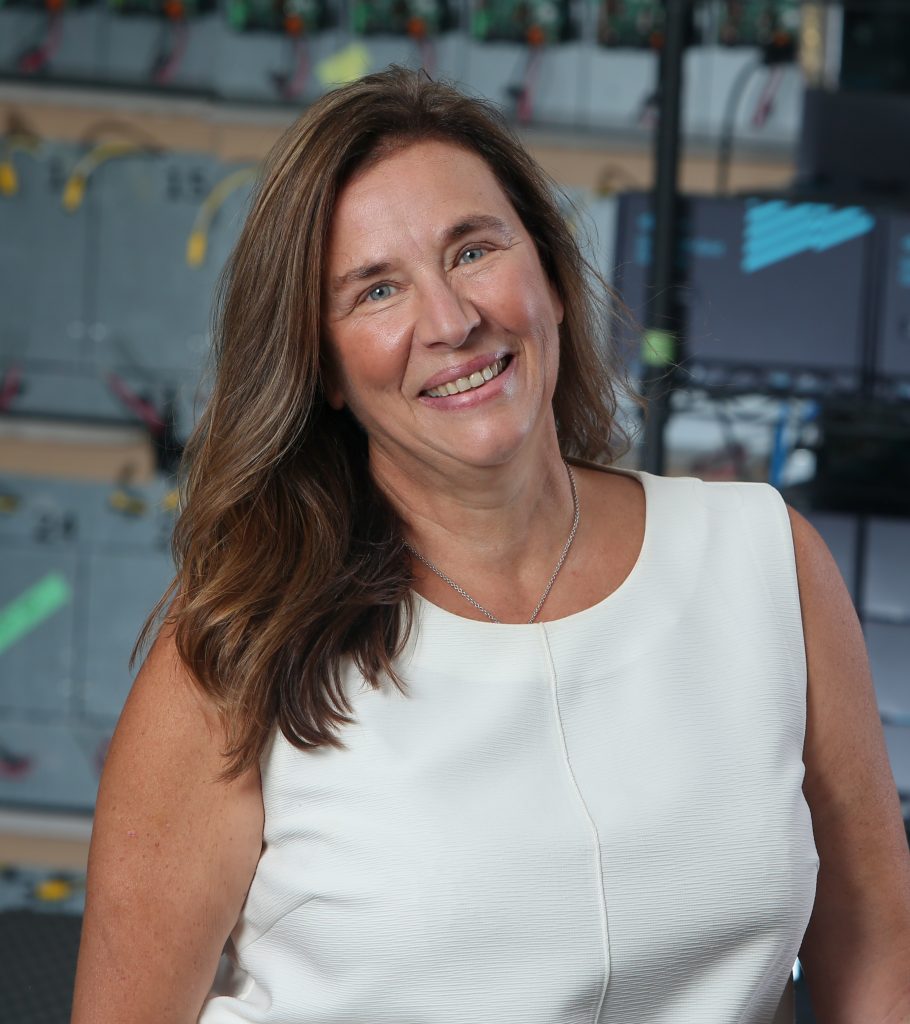 INTERVIEW TRANSCRIPTS:
WSA: Good day from Wall Street. This is Juan Costello, Senior Analyst with the Wall Street Analyzer. Joining us today is Miriam Tuerk, CEO and Co-Founder at Clear Blue Technologies International. The company trades on the TSX Venture, CBLU and now over-the-counter, CBUTF. Thanks for joining us today there, Miriam.
Miriam Tuerk: Thanks so much for visiting with us Juan.
WSA: Yeah. So for some of our listeners that didn't catch our last call, which has now been a couple of years back, can you give us an intro and overview there of the company?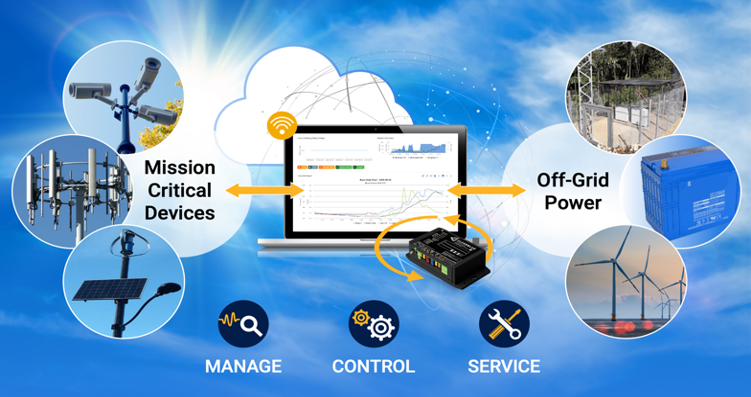 Miriam Tuerk: Very happy to do so. So as you may know, Clear Blue is a solar power solutions and services company. Our customers are telcos, governments and infrastructure providers and we provide power and energy to the world's digital infrastructure. How do we do that? Well, we make a device called a controller. It's an edge computing power electronics device and it's the brains of every power system we sell. We take one or numerous of these controllers, put together solar panels and you generate energy, connect batteries and then you connect mission critical telecom devices such as cell phone, radio towers, satellite systems, microwave. Every one of these systems that we've shipped and we've shipped more than 8,000 of them to 37 countries around the world connects to our cloud management system. And there we have more than 7 million operating days of data both historical and real time, which together with our predictive energy and weather forecasting technology as well as our troubleshooting tools allows us to actually manage, operate and run the service. So we're in the business of providing reliable solar wireless power to mission critical things like cell phone towers and smart city infrastructure.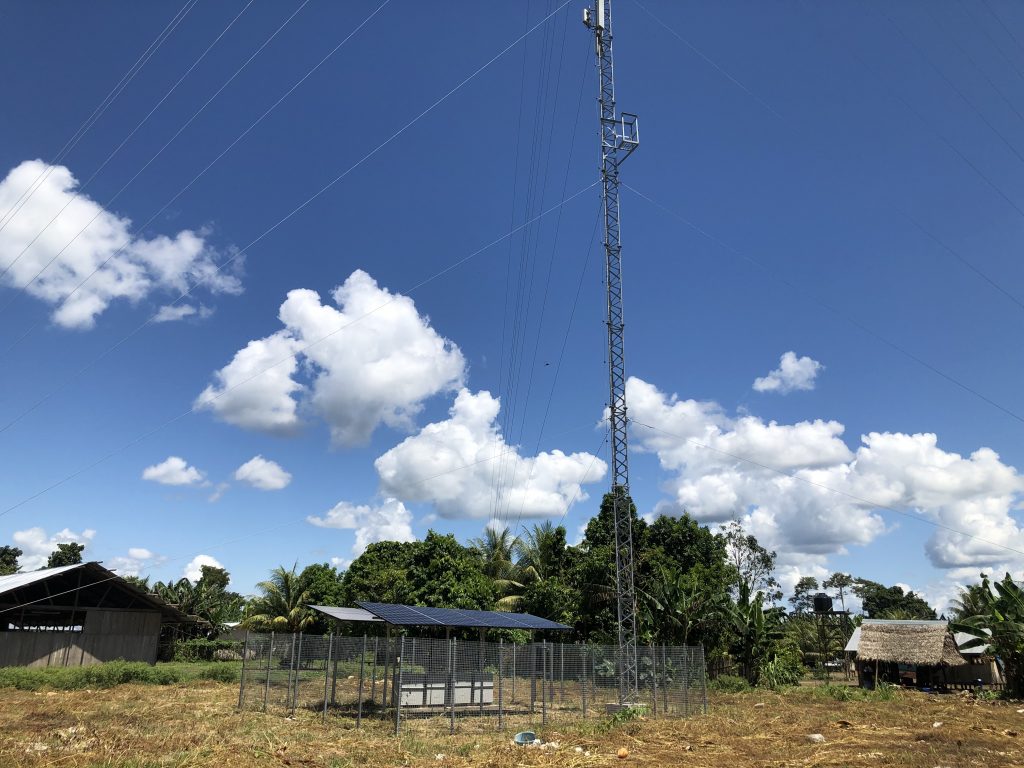 WSA: Yeah. And can you bring us up to speed there on some of the most recent news as you just put out Q3 numbers and saw almost 140% year-over-year growth on revenue?
Miriam Tuerk: Yeah. So we've had a pretty exciting 2021 and we're actually expecting a very strong start to 2022. We've doubled our revenue for the trailing 12 months for the last quarter, so our trailing 12 months is just over $9 million, which is a double from the previous period. We've got a $450 million sales funnel that is building. And as part of that, we have multiple multi-year telecom rollouts that are underway, so we have multi-year contracts that we've signed. We've announced I think three or four of them this year. We have are anticipating an early Q1, 2022 large order, which could double our entire bookings backlog from the end of Q3. Our gross margins have been very strong. Near term we expect them to be 30% to 35% growing to 33% to 38%. And our adjusted EBITDA was I think I can't remember exactly but around $500,000 I believe for Q3 of — minus $500,000 so we're getting close to break even. And our adjusted break even on an annual basis for EBITDA is annual revenue around 15 million to 20 million, which is kind of where we have our eyesights on those numbers.
WSA: Right, yeah and you also completed a pretty big private placement there, can you elaborate?
Miriam Tuerk: Yes. So we successfully concluded a convertible to venture private placement in November. We've had quite a lot of pressure on our cash in order to handle the supply chain challenges and the global shipping logistics challenges that everyone is experiencing. We're experiencing those as well. So we want to strengthen our balance sheet so that we had the ability to meet the demand of our customers by buying inventory. And so we did complete a $4.4 million private placement in November. The interesting thing about that is we started off looking for 1 million to 2 million and we ended up more than double over subscribed on that private placement, so that was pretty nice to see.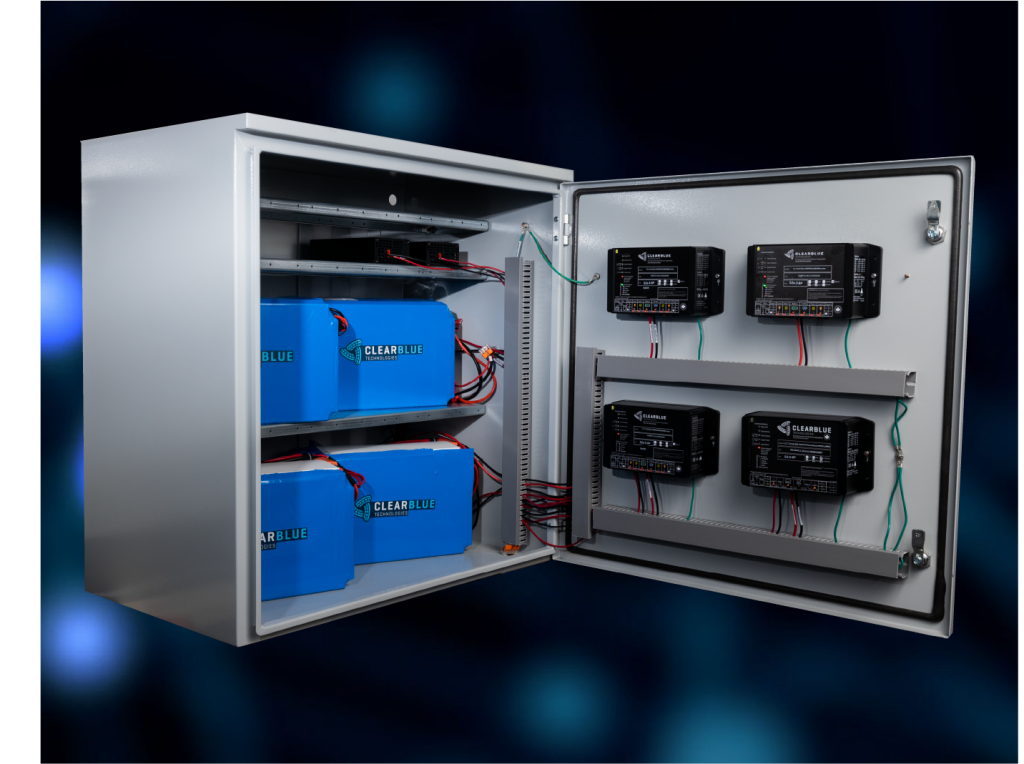 WSA: Great. And so you had a pretty big expansion, can you explain what the key sectors that you service are?
Miriam Tuerk: So we have two large verticals right now. The first vertical is our smart city solar street lighting business, which is predominantly in North America and we're thrilled to have customers like Boston Scientific, the New York and North Dakota Department of Transportation, NASA and a number of other customers, cities and towns. Allentown, Pennsylvania as an example who have implemented and installed solar streetlights and smart city infrastructure in the downtown core or along parkways and highways or even in rural areas. Our second vertical is cell phone towers and system rollout. There is a very large global mandate now to get communications to every corner of the world. There are still 3.8 billion people who do not have access to the internet and there are significant investments being made by the world's large telcos. So if you look at the top 10 publicly traded telcos in the world, for example, Orange, which is France Telecom or Telefonica out of Spain or MTN, which is the largest Africa telco.
They are investing significant business to build out cell phone tower infrastructure and we are the leading power provider for that solution. That's a $4.5 billion market that is growing quite significantly over the next three or four years. And our portion of that addressable market is more than $1 billion and our market share is starting to grow nicely, but we've only just begun to tackle it. Our third vertical is the satellite WiFi infrastructure. You may be very familiar with the fact that Amazon is spending $12 billion on new satellites. Starlink, Elon Musk company is doing a lot through SpaceX. There are other companies like Hughes and other large satellite providers that are doing a lot globally and who are rolling out a lot of services. And so we have a new product that we are planning on announcing and launching for next year and that is a vertical that we see as being very exciting.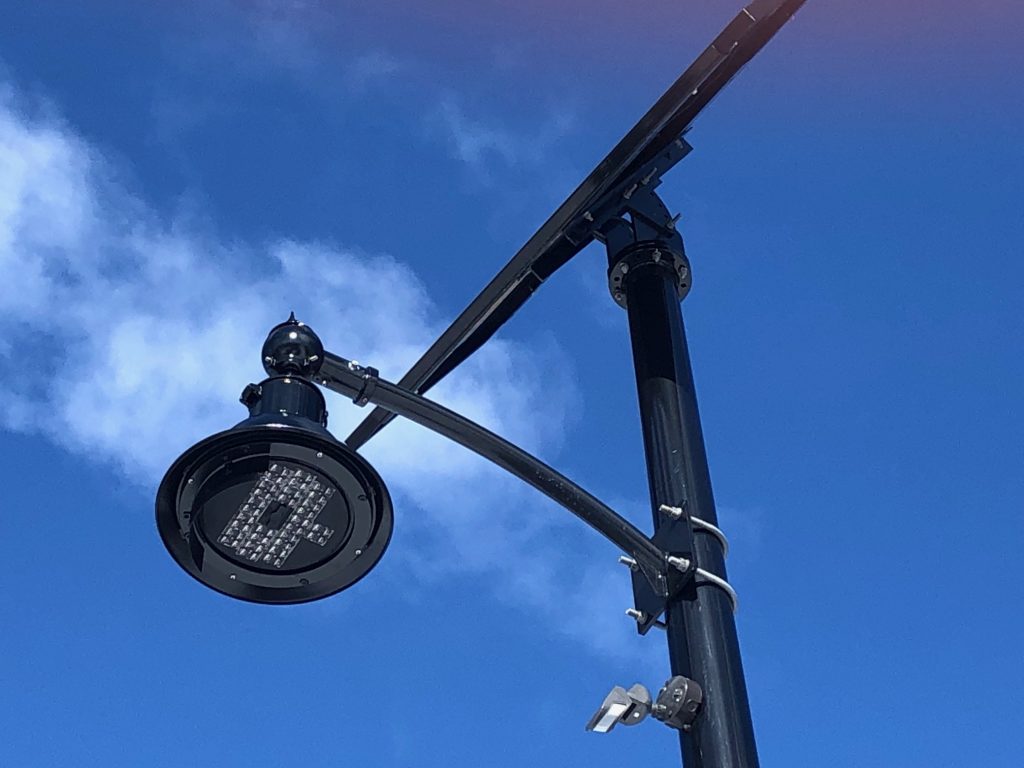 WSA: Yeah, for sure. And what do you feel makes Clear Blue uniquely positioned to be able to capitalize on those trends and be able to grab market share?
Miriam Tuerk: I think at its most basic we had the vision to see that electronic connection, digital infrastructure was going to be key. The Internet of Things is of course everybody talks about it knows that it's coming everywhere and that there is large rollouts. We built a technology platform that's highly scalable and specifically built for that. So our customers are buying our technology because we're the only company that can deliver a low CapEx, low OpEx, so when we talk about the best business case, we are the lowest upfront cost system and the lowest ongoing operating expense system. If you want the power towers and roll out new cell phone towers and 5G of course is a huge opportunity for us going forward and you want that to run on solar only and don't want to spend all that money bringing power two, three, four, five miles over land to power that tower and you're trying to get away from the old-fashioned diesel generator.
If you want to do that and that's where all of the telcos are committed to going, Clear Blue is the leader in providing solutions that will actually work and be reliable and deliver a level of service. And because we've now got a very good list of marquee customers and strong partners such as IHS towers, they just listed on the I think it's the NYSE, they just listed in the US. They're more than a billion revenue just became a publicly traded company, I believe in October or November. They are the largest tower operator in Africa and one of the top five I believe. Globally, they are a big customer of ours and add to that other MTN and Orange customers. So we've kind of woken up the market and showed them what we could do. There is nobody else like us in the market today that has the technology both at the ground, the actual power systems but also the cloud management platform where we run and operate that power as a service.
WSA: Right. And so, what are the key goals over the next six months that investors should keep an eye out for?
Miriam Tuerk: Well, we're ending the year with a kind of a doubling of our revenue from last year. And so here in Canada, we have a company called Tim Hortons, which is the Starbucks of Canada. Every Canadian I think goes to a Tim Hortons three times a day to get coffee. And the famous coffee that you get at Tim Hortons is a double double. So our vision and our target for next year is how can we repeat what we're doing in 2021. We doubled our revenue and grew our margins significantly and in the next six months we're very hopeful that we'll be able to announce to the marketplace momentum that will show that we can do that again and again and again.
WSA: Yeah, for sure. And perhaps you can talk about your background and experience Miriam and who the key management there is, what's your skin in the game?
Miriam Tuerk: Well, everything I've just told you is all about the people in the company. I have two Co-Founders. One of them is a brainiac when it comes to power. The other one is a brainiac geek when it comes to cloud computing and software. And I trained as an electrical engineer. I've been involved with big data open source software, e-commerce. I built most of Canada's electronic banking infrastructure. The first telephone banking system, the first internet banking system. What I'm really good at is looking at transformational change in the marketplace and figuring out technology and business models to go after that. So I had a vision that the world was going to do everything from a banking perspective electronically and that company became a company that was part of Bell Canada. BCE Emergis grew to $440 million in revenue and the stock went crazy on it.
So that's what we're doing here and that's what I'm focused on. This is a huge opportunity for us. If you look at telephone systems in the world today, telecom once upon a time everything was wired and cabled to the telecom grid. And today, more than half of the world's telecom is wireless telecom. We are leading the charge on wireless power and its crazy that almost 100% of the grid is power today is grid powered and that's just crazy. So we're changing the model, we're bringing the technology to the table and we're solving a huge pain point for customers at a time when they have explosive growth and a huge need to power their digital infrastructure around the world.
WSA: Great. So once again, we're speaking with Miriam Tuerk, CEO and Co-Founder at Clear Blue Technologies International. Current US share price is about $0.18 a share, market cap about 12 million US. So before we conclude here, why do you believe investors should consider the company as a good investment opportunity today?
Miriam Tuerk: Well, here is what I would say. My personal financial future and security is totally riding on this company. Failure is not an option. We've been keeping our heads down, building the business, showing that it's valuable and growing. We have marquee customers, we've got strong profit margins and growing profit margins and our EBITDA is almost crossing over into positive territory. So we're just under 10 million Canadian this year and that's going to be gone next year. And so I think once we get a little bit bigger, the market is going to price us appropriately. Right now we're significantly undervalued. It's crazy to look at a company that's running in 37 countries and has over 400 customers and 8,000 systems and we're running and operating that power network 24 hours a day for our customers to think that we only have $12 million market cap, that's just the market that's not what we're really worth. So now is the time to invest stocks at its lowest price in 12 months and we don't believe it's going to be there anytime next quarter. It's going to go up.
WSA: Well, we certainly look forward to continue to track the company's growth and report on your upcoming progress and we'd like to thank you for taking the time to join us today Miriam and update our investor audience on CBLU. It's always good having you on.
Miriam Tuerk: Thanks so much, Juan. We really appreciate your interest in following the company.
CBLU Cleantech Investor Day Presentation:
Other Articles: