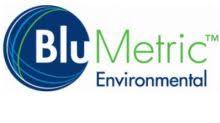 About: BluMetric Environmental Inc. is a diverse water, earth, and energy company providing solution-oriented consultation, design, products, and construction services to clients with complex environmental issues in more than 60 countries. With our award-winning team of industry experts and technology, BluMetric provides the finest effective and sustainable solutions to environmental challenges. BluMetric is a publicly traded Canadian company (TSX-V: BLM), headquartered in Ottawa, Ontario.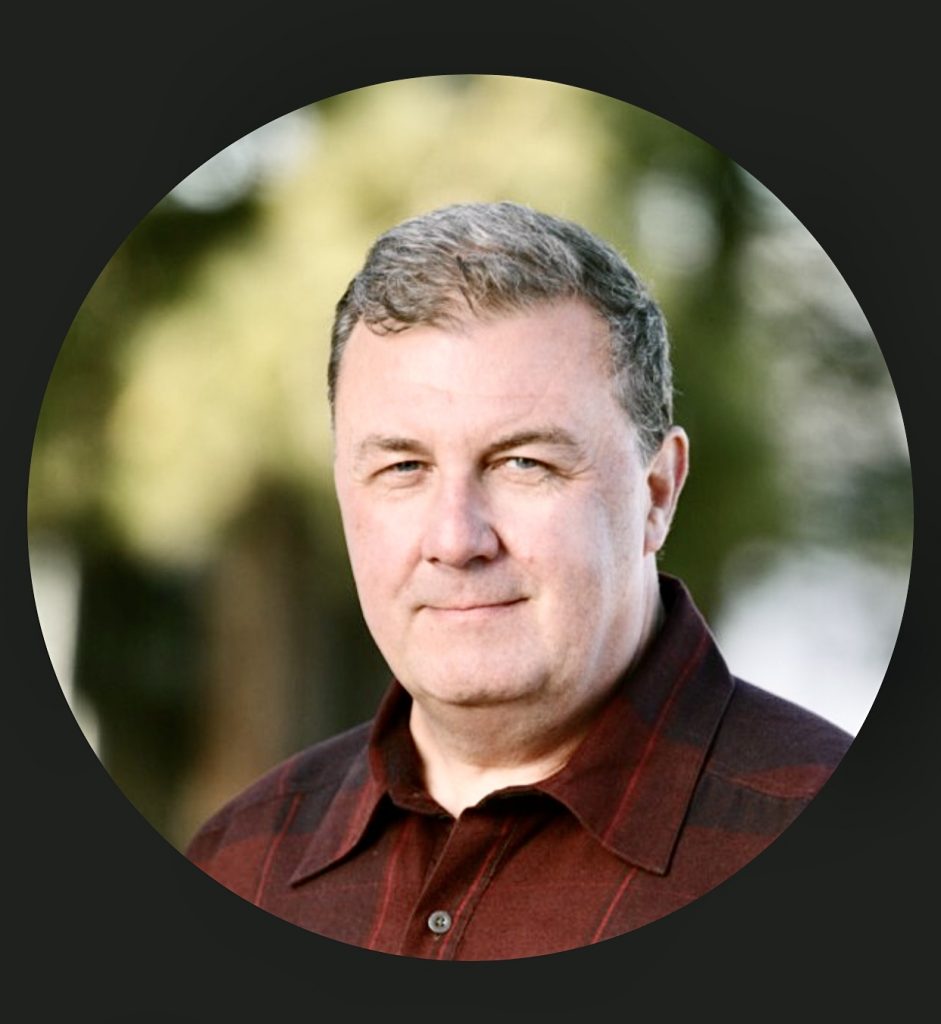 INTERVIEW TRANSCRIPTS:
WSA: Good day from Wall Street, this is Juan Costello, Senior Analyst with the Wall Street Analyzer. Joining us today is Scott MacFabe CEO at BluMetric Environmental. The company trades on the TSX Venture ticker symbol, BLM and over the counter, SEPOF. Thanks for joining us today there Scott.
Scott: Thanks Juan. Happy to be here.
WSA: So yeah, please start off by providing us with an intro and overview of the company.
Scott: Happy to. Thank you. So BluMetric is a company that actually has been around for quite a while. Its predecessor firms, you could add up almost 40 years of operation that went public through reverse takeover about 10 years ago. And the firm is operated through their RTO with a technology firm up here as well, water tech firm. And so approximately three years ago, I was recruited to come from the US. I'm a Canadian, but I was in the US for 24 years at larger firms but this is a firm where I have many good friends that I actually went to university with at the University of Waterloo, and in the consulting side of the business. And so it's not every day you get a chance to come back to Canada and work with your friends and I'm very fortunate to have that opportunity.
So the firm itself is really a couple of things. We're a classic environmental consulting firm but we also have a water tech side where we actually fabricate, install and help operate water technology mainly for the Department of National Defense. I can get into that a little bit later. But we principally operate north of the border, we go wherever our clients need us to go depending on what they need and so we're pretty agile that way. But all of our offices are in Canada or in the Far North territories.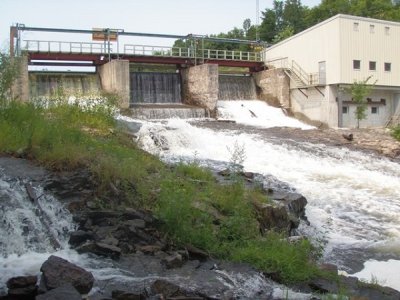 WSA: Yeah, certainly and so can you bring us up to speed there and some of the most recent news, as you have the recent remediation contract that was done and you also put out some Q2 numbers.
Scott: Yes, happy to, the firm recently won a second opportunity to operate a water treatment facility up at the giant mine which is in Yellowknife, Canada. And we had done that work last season where we were hired with our cache of professionals and technicians, technologists to go up and operate and optimize the water treatment system for the mine. They operate during the unfrozen part of the year. So our job is to go up, check the equipment, and then do everything we can to treat and discharge that water to discharge standards set by the government. And so that went very well last year. We set new records in terms of how well the system operated, the amount of water treated and a really great relationship with the client and also with our First Nations partner. Up here in Canada, it's good practice to have partners who are First Nations businesses and we really revel in that and enjoy that. So our partner Det'on Cho worked with us then and is supporting us this year.
So we reapplied and re-competed for that work and we won that work for two year contract which is great. Gives us an opportunity to continue to do better job for this client and we're kicking that off right now. But it's a good sized contract, it's about three and a half million dollars over a couple of years and the opportunity to extend if need be. And what you find about the firm is very collaborative. We're all about our people and absolutely all about our clients.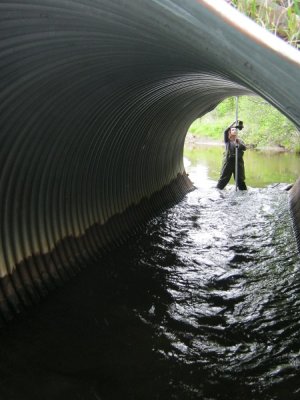 We have a retention rate in the firm of our client base of about 90%. So we feel that once you get to know us, you're going to love us and we're fatally client focused and that we're really looking to solve your worst problems, environmental issues and water issues. So this recent win is a great opportunity to demonstrate how that teaming culture comes to bear not just with the clients but also with our First Nations partners. And then also to deliver above and beyond and really make good on our promises. So, very happy to report on this when it really establishes some great successes within the firm and the caliber of the team I get to work with.
For Q2, what you're looking at is a firm over the last three years has really gone through some transformational change. We spent a lot of time de-risking the organization, cleaning up our balance sheet, gone from not in great shape to phenomenal shape. We really don't have much debt at all, what we have we finance at very low rates, really we have cash in the bank to cover if we needed to. But its really is nice to see how the business is operating in a way that really is the way it deserves to operate. And I think what we're seeing in Q2 and hopefully going forward will be how we intend to operate, and that is very profitably, very efficiently. We really don't have much exposure whatsoever. It really comes down to running a very tight business with some great professionals.
And so when you add all that up, the results were excellent. If you look at the stock for instance, which is the easiest place to start, if you look at the 12 month trailing rate of return, that's 110% and so we've come a long way in a short period of time and the goal is to continue to improve on that.
WSA: Surely, and what are the key trends that you're seeing right now in the sector and how's the company uniquely positioned there to capitalize?
Scott: Sure. Well, the firm focuses on four key markets; military, government, commercial, industrial and mining. On the military side, we focus on our water technology. So if you're in a Canadian Navy boat, the chances are that if you're drinking potable water, it was run through one of our systems. So, we make those systems that go on the boats, we also make them for land forces as well. So it's a very robust water treatment system that can operate just about anywhere and produce potable water, which of course is critical to any mission. So we actually have on our board, a very good friend of mine in the firm, retired general Talley, Jeff Talley is a three star that understands our systems very well, and has worked with them also. And so it's great to have that kind of support and insight in terms of markets elsewhere, because we really haven't sent that technology very far beyond the Canadian borders. We have a little but not a lot. So I think for that market, it's a well known technology, the Department of National Defense consider us as one of their water experts so we're very credible that way. But there are other boats in other parts of the world that could use this and we've yet to really put our toe in that water. So that's a great opportunity.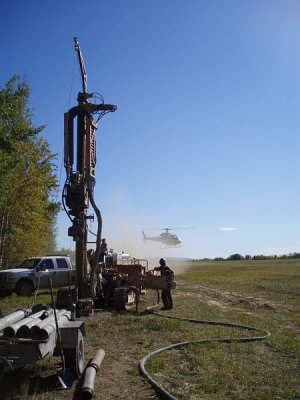 And our government side, we do a lot of our government work in the very Far North. We've got a key position there and that we're very agile, we're used to working in very difficult conditions with our partners, and so we get things done in places no one's ever hardly been and accomplish things as you have. So from the government sector, we've seen a nice push there in terms of opportunities and call ups for our services. Commercial, industrial was some sort of the first that was impacted with the pandemic and is the first to come out. We're seeing nice improvement in terms of a lot of work for our commercial industrial clients. And the fourth is mining. Of course, with commodities going through the roof, we have clients who are really pushing hard to expand their facilities and operate and so our mining sector is busy as well.
So this last recent push, we've seen all four markets rise which is nice because we've got a good diversification within our market sectors to give us some good stability. Usually, we see three of the four of them really jumping, we're seeing four of the four of them really jumping, which is nice to take advantage of. And so the mantra in the firm is really focus, de-risk and be agile. And so long as we continue to operate that way, I think we'll continue to be very successful.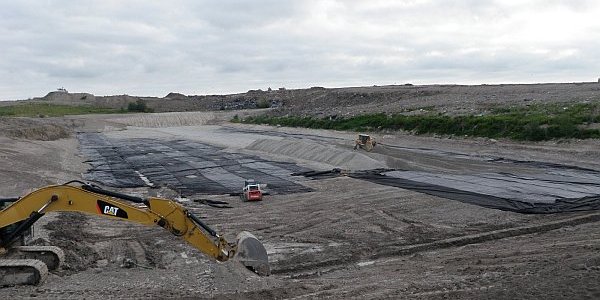 WSA: So, what are the key goals and milestones that you're looking at over the course of the next six months?
Scott: Well, in the next six months, it's really keeping up and people. What we do is very people oriented so I think it's important for us to continue and adjust and improve our culture. Our culture is about our people and the clients we look after. And so we're heavily recruiting for our business and the culture here is very forward looking. We feel that it's very important that we listen to our staff, we listen to our people, we make this the place that people want to work. We're big enough to get it done but we're not so big that we've forgotten our way and that we really can be very entrepreneurial at the size that we're at and I think a lot of entrepreneurs that are in our business love that space. They do very well in it and so one of the biggest goals is for us to be the employer of choice for our industry.
In terms of the markets, I think the markets as they continue to rise and come out of this pandemic, we'll continue to see the demand increase commensurately and so we're happy to be well positioned to be able to continue to add new clients to our portfolio. We've been in a position where the last three years, we've been changing that portfolio to clients that we work best with, the ones that really appreciate our value proposition and are willing to pay for it. So I think that when I boil it all down, the team here is really tuned to take advantage of the opportunities that will prevail as the economies continue to lift. But if you look back a little bit, you can see that I'm really most proud of how the firm and the team has adjusted and look after each other and our clients through very, very difficult times. And our numbers really, really do represent that effort and I'm grateful to be surrounded with that caliber of staff.
And so, again, it's really a push on taking care of our people, continue recruiting people as good or hopefully as good, maybe better, we'll see and just do a fantastic job for the clients that really love working with a firm like ours.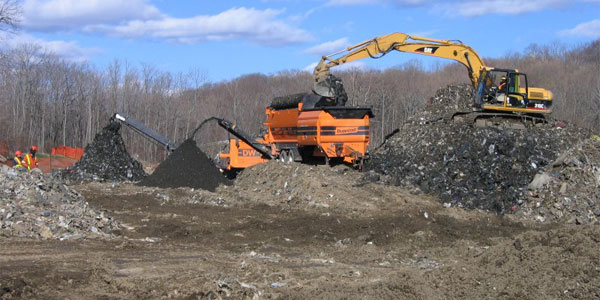 WSA: Right. Well, perhaps you can talk about your background and experience Scott and who the key management team is there.
Scott: I'm the last person I like to talk about, but you've asked me to so I will. I was recruited to come to the US almost 28 years ago through an acquisition of firm up in Canada. I'm by training a hydrogeologist, its groundwater scientist. But I was part of an acquisition that asked me to move to the States and learn how to operate businesses in the US. So I guess as my track record would say, I might be an okay hydrogeologist but apparently, I've been taught well in terms of how to operate businesses like this.
And so I worked out of Chicago for 24 years and larger firms, some private, some public, some international, I've done work all around the world. And at a point in my life right now, where I really am excited about coming back to Canada and then growing this business with friends because I do believe we have something really special here. The executive team, it's a very flat organization, there's not a lot of overhead here. I've got a fantastic CFO Vivian Karaiskos, who has been with the firm about eight years. She's seen the good, the bad and now the better and just an excellent teammate. And I have a couple of directors, one director of operations Andy Benson and a director of strategic sales and that is Wayne Ingham. And we're all in Ontario and we're all very wired at the moment. I think looking forward to seeing some face to face collaboration soon as we come out of the other end of the pandemic. But really, that is it. Then we have market sector leaders for market sectors, then we have thought leaders for key services that we offer and that adjusts depending on what market demand is, but that is most of it.
Another part of the organization is just, we have engagement councils that make sure we're listening to the firm or listening to our people to get good advice. We think we've got some of the best advice on how we should operate within the organization. So we have a young professionals council, we have a succession council that people eventually take over the firm and we have a red team, which is our wisest and most experienced consultants and they keep me in check as well. We have an excellent Board of Directors, we've seen big change in our board. And that includes some recent additions to help us deepen our bench on financial advice. We have, I just mentioned earlier, Retired General Jeff Talley, who's also a PhD in Environmental Engineering, old colleague of mine, Geoff Simonette who's been with the board for five years.
And we have also I'm sorry, another fellow, Ian McDonald, the second Ian McDonald, who's the longest standing employee of the firm on the consulting side, which is just a great, very functional, very relatable board in terms of where we're headed and I think we've got all the skills we need to really drive this then.
WSA: Great. And so did you say everything you wanted to say regarding your products and protocol there? How it's been affected perhaps by COVID and some of the other factors.
Scott: Well, I'll give you one example. I think a great example of the firm's agility is when COVID hit, I think everybody was in a bit of shock for all the right reasons. Fortunately, we had before the pandemic hit, developed a pandemic plan and when I say that I was fortunate enough in my past to work with a partnership where that's how we operated. We constantly reminded ourselves that if a pandemic ever hit, if we could operate successfully through a pandemic, we could operate anytime and so we did that. We had a plan. One of the services that we offer within the firm is industrial hygiene and occupational health and safety. We've got a phenomenal team and so immediately we put our plan together, got everybody safe, got our systems in place so we could operate remotely, and then we turned to our clients to see how we could help. And so we saw just exponential growth in that particular service especially, for instance, in the entertainment sector. There's a lot of that business up in Canada, especially through the pandemic and we were retained for a couple of clients to support that as is basically the experts to work with their team to keep their people as safe as possible so they could continue to film.
So great example of that. We also supported some big government clients, especially in the very far north, in terms of supplying and supporting them whatever they needed for support to keep their — it was actually an educational client, keep their students safe. It's just really a lot of fun to watch and to help support Juan, when you see the people really coming to us and saying, "If you're fairly committed to your clients, this is what we should be doing." And so what you'll often hear from me is we're doing our job right. If our clients were up last night, worried about something, our people were up two nights before solving that problem. So they really have a lot of empathy and staying very close and agile to the opportunities that are presenting through the pandemic. But we know that fortunately, we are coming out the other side of that and so we continue to adjust and listen to our clients and grow in those services or others that present themselves.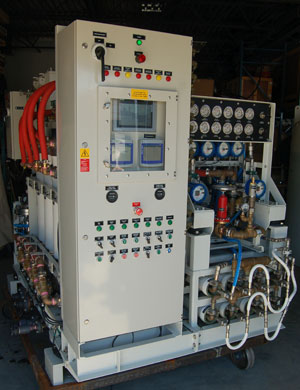 WSA: Great, so once again, joining us today is Scott MacFabe, CEO at BluMetric Environmental. The company trades on the TSX Venture BLM and over the counter SEPOF currently trading at 50 cents a share. That's a US price, market capital is about 13 million US. So before we conclude here Scott, why do you believe investors should consider the company as a good investment opportunity today?
Scott: Well, I'll start with a little bit of the past and then look forward. You're looking at a firm that's established, you're looking at an organization that has a lot of great history and it's now been reorganized, and it's been de-risked. So our last three years, really getting this organization to stand up well on its own two legs and we're definitely there. And that's what we can say. You look at, other investors have looked at it and they've enjoyed an excellent rate of return in the last — I just had 12 month trailing of 110%. We earned that and so as a result, I would say there's many clients and investors that are interested in a solid well-run social environmental stock and I believe we're it. I also believe we're a bit of a least known secret and that I think there's opportunities here for us to work and grow beyond the borders a little more. So there's definitely geographic opportunities for growth.
I love my management team, we make good solid decisions together, we challenge each other well and we advance the business and produce results. So we are very results oriented and what we sell and what we deliver is in demand. Our water tech is in high demand and our consultancy is also in high demand and so I don't see us going away. And as our markets continue to rise, so will demand and we'll respond. So I feel pretty strongly about the future and I'm delighted to have the opportunity to have this chat with you Juan.
WSA: Yes, we certainly look forward to continuing to track the company's growth and report on the upcoming progress. And we'd like to thank you for taking the time to join us today Scott and introduce our investor audience to BluMetric. It was great having you on.
Scott: It's been my pleasure. Thank you