ABOUT: RYAH Group, Inc. ('RYAH') is a connected device and big data and technology company focused on valuable predictive analysis in the global medical plant and nutraceutical intake industry. Its robust artificial intelligence platform aggregates and correlates HIPAA-compliant patient data, which is intended to help doctors and patients personalize plant-based treatments to better predict treatment outcomes. The data collection is relevant for clinics, doctors, dispensaries and pharmaceutical companies and Licensed Processors (LPs) to monitor and manage formulation effects on patient and demographics. With a strong IP portfolio, RYAH gathers deep and insightful data on the complete patient session and formulation lifecycle.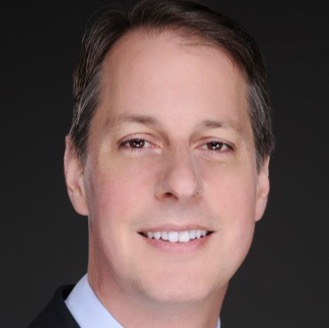 INTERVIEW TRANSCRIPTS:
WSA: Good day from Wall Street, this is Juan Costello, Senior Analyst with the Wall Street Analyzer. Joining us today is Greg Wagner, CEO at RYAH Group, Incorporated. The company trades on a Canadian Securities Exchange, RYAH. Thanks for joining us today there Greg.
Greg Wagner: Juan thanks for having me, it's a pleasure to be here.
WSA: Surely. So yeah, please start up by providing us with an intro and overview of the company.
Greg Wagner: Absolutely. Really the company is — I always like to make this clear to our listeners this is not a device, a vaporizer story, this is a device and data story. RYAH is focused on delivering a series of IoT devices that capture very concise captive patient data. And these devices are completely controlled by applications that we build and house. For example Juan, when a patient reaches a dosing limit as prescribed by their doctor or recommended by their doctor, or for their own benefit, the applications actually turn off the device to prevent any overdosing. So our whole goal really is to create this captive data loop whereby doctors are able to capture complex data points to help them better understand the effects of different strains and different demographics. And most importantly Juan, to help clinics and doctors to create the highly personalized, highly customized dosing regimens in plant-based medicine. So that's our company in a nutshell.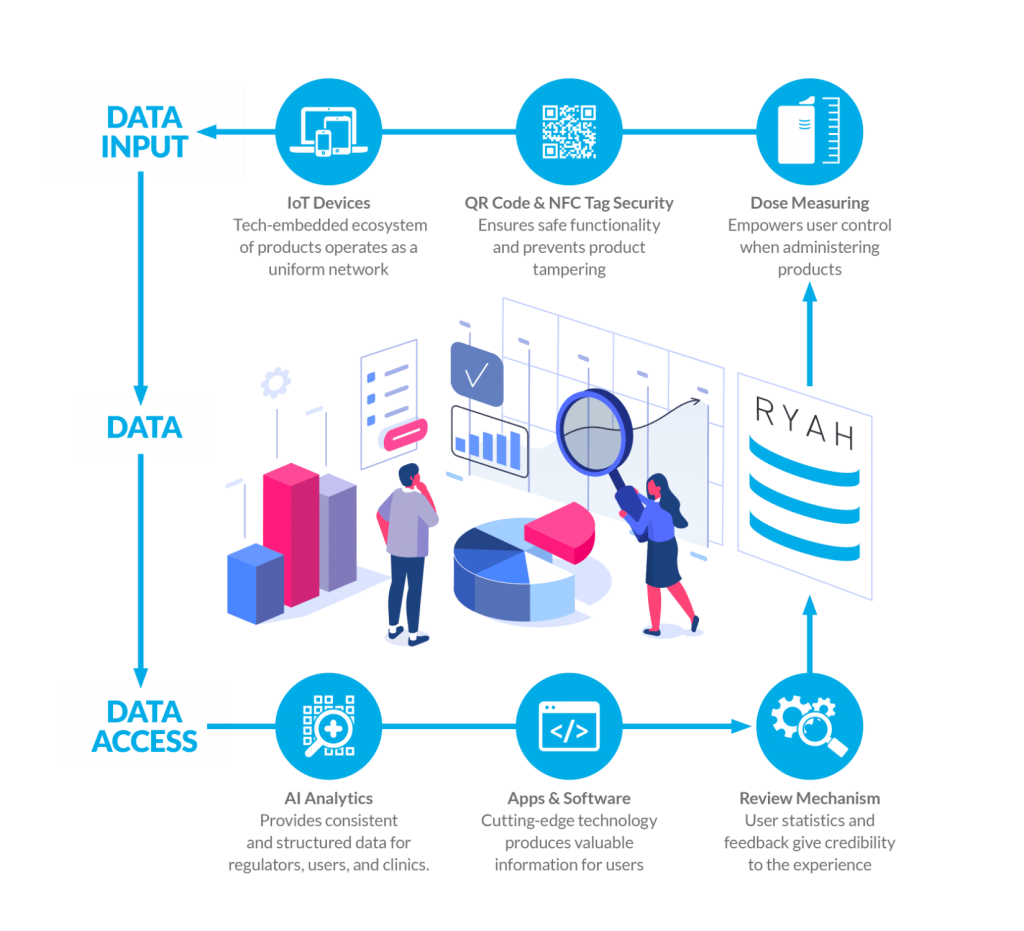 WSA: Great, I appreciate that. And can I you bring us up to speed on some of the most recent news as you just had a software development agreement in France and you also began a pilot study with CLINN.
Greg Wagner: Absolutely. I mean, the company has only been listed for about I guess 20 or so business days. So right out of the gate we had an incredible flurry of news, we still see a lot of that momentum continuing. As you mentioned we have secured a pilot deal with CLINN which is one of the highly ranked medical cannabis clinics in Europe. They are one of the only specialized medical centers in cannabis in Italy. And they will be using our smart inhaler to study the use of certain strains on patients, understand the precise dosing as well as the patient feedback functionality, all crossed referenced with the entire lab results of the strain associated with the study. As you also mentioned in France we did sign with — an exclusive distribution agreement with DelleD SAS. We consider DelleD SAS as a premier distribution partner in a country where they cannot manage a relationship by remote control, so we are very happy to have boots on the ground as a partner who is committed long term to understanding the efficacy capabilities of plant-based medicine as an alternative medicine to opioids in the country of France.
And finally, in New Zealand, we just closed an exclusive supply and distribution agreement with Medical Kiwi Limited. This is a multi-faceted market leading medical cannabis company in the cultivation and distribution of plant-based medicine with a large patient network. They will be using our devices and data to bring forward a plant-based medicine and hopefully increase the adoption in the country of New Zealand. And finally, we did complete a pilot shipment for our UK clinical trial, it's a very large clinical trial, probably one of the most ambitious clinical trials in all of cannabis ever. And we were so lucky to provide customized APIs, mobile applications, and of course, our smart inhaler to help facilitate a close loop ecosystem of data, so that a number of variables associated with that trial would be limited. It has been a very busy month, we feel like we have a lot more momentum behind us and we should expect more news like this in the coming months.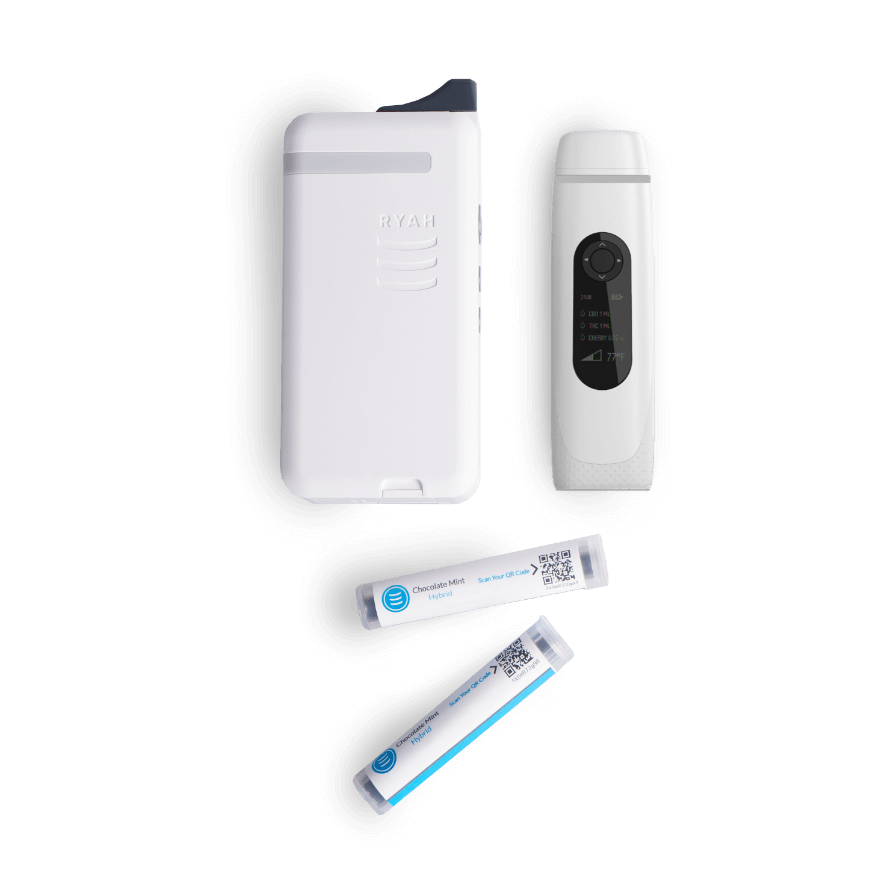 WSA: Yeah, certainly. So what are the main trends that you're seeing right now in the sector and what makes RYAH uniquely positioned to capitalize?
Greg Wagner: That's a good question. I mean, obviously the trends in the sector is really following the regulatory path. As you see in the United States for example, the federal regulations and state regulations are still bifurcated, although there looks like there is promise so that they would be more homogenized like Europe is, where we are much more known and successful since the regulations are easy to navigate. Outside of the regulatory trend and people following the regulatory patterns across multi sectors in the cannabis paradigm, all the way from growers down to ancillary device companies like us and data companies like us. We also see Juan, that there is still a massive data gap. While we're seeing sort of this cultural shift from a regulatory perspective, it's actually a cultural shift from a society perspective and eventually, hopefully the doctors will follow suit looking at plant-based medicine as a viable alternative to complex opioid-based drugs. For example, there is a data gap and frankly Juan, we're not looking to participate in closing in the data gap, we are actually looking to lead the market globally in closing the data gap. And what I mean by data gap is that there isn't enough structured and unstructured evidence, empirical evidence, patient captive patient dosing data really for regulatory bodies to make informed regulatory decisions.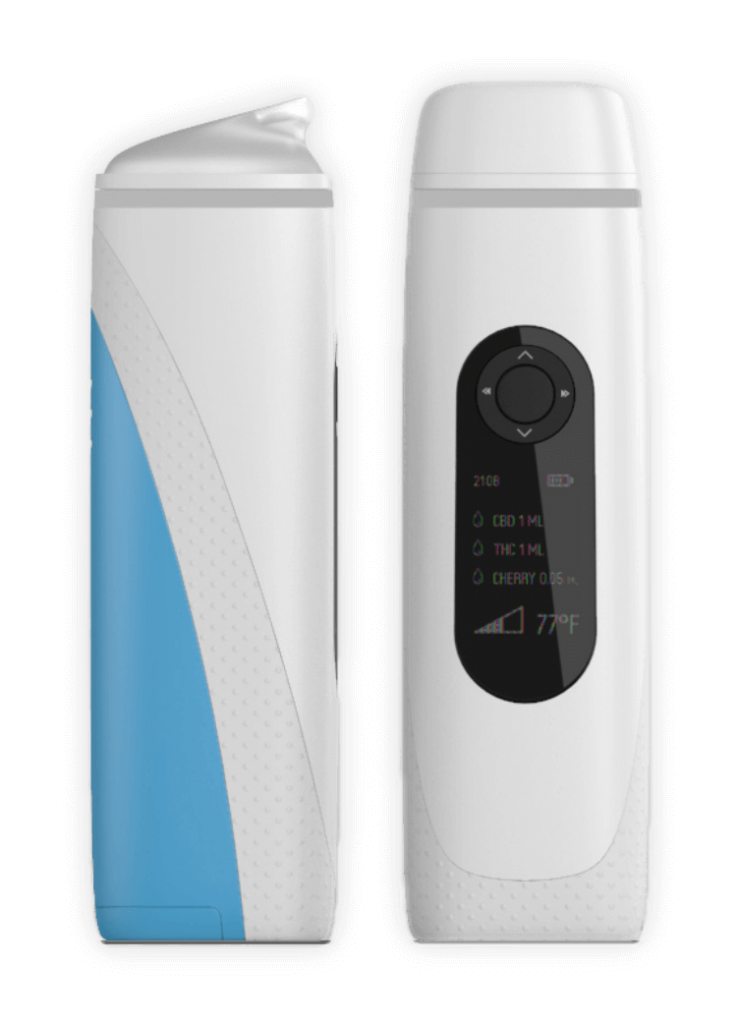 There isn't enough data for, as I mentioned before for doctors to have high level comfort that they can create the customized dosing regimens needed to really enhance the supplement or complement, or replacement of opioid use, in opioid prescriptions. And finally, there isn't enough data frankly, Juan, in this space to help pharmaceutical companies, encourage them to make medical breakthroughs in plant-based medicine. And we're going to be there for all of that. Our captive patient dosing data analytics which capture everything from patient demographics to the entire dose of course, the dose measuring, dose monitoring, all cross referenced with the entire lab results of the strain and the patient feedbacks sitting in a closed loop ecosystem. We are hoping that that will help regulatory bodies make more informed regulatory decisions around plant-based medicine, as I mentioned doctors, clinics become more comfortable with administering those doses in a safe controlled manner. And finally, hopefully encouraging big pharma with our artificial intelligence path to technology to find breakthroughs in plant-based medicine. So those are the trends that we're following like I said, we're also looking to lead the industry in certain parts which is data. And frankly, in my opinion, as I said before data is the new gold in this space.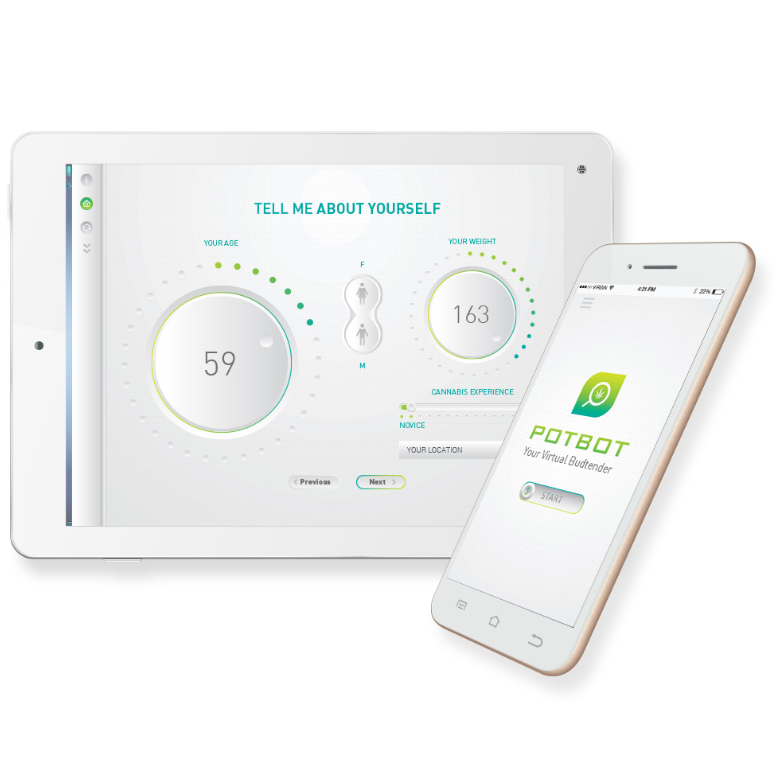 WSA: Surely, and so Greg, what are the main goals and milestones that you guys are looking at and hoping to accomplish here over the course of the next six months?
Greg Wagner: That's a good question. Over the next six months we definitely anticipate to continue the momentum in deal closing globally. We have turned our attention back to the United States, back to North America as we anticipate the regulatory environment to be more homogenous between federal and state regs. We have hired over 120 years of medical device, professional experience on our team within two weeks of recruiting. Some of these people are ex-Johnson & Johnson executives, ex-Pfizer executives that are really willing and able to help educate large hospital networks, clinics, doctors on the benefits of using a IoT device and data solution. This is the year for us, Juan, for the medical device certification, we are medically inspired company and now we're looking to become a medically certified company across Europe, Australia, Canada, and other, and of course, United Kingdom. We have invested and plan on investing a huge amount to make sure that we separate ourselves and continue to separate ourselves from other providers by obtaining medical certifications.
And finally, we are moving it quickly from just, from originally a device, IoT device company to an IoT device and software company. I can say that now, our revenue between software revenue and hardware revenue devices are more balanced this year already, probably a year ahead of where I thought we would be in terms of that balance, and we continue to develop and write code every single day. And when we write code every single day we come up with new breakthroughs, and we continue to separate ourselves from what I think are competitors in the same space. We expect our RYAH patch ecosystem to be launched fully this year in both medical and wellness lines. We expect our smart pen which is a three [quarters] tincture pen that's controlled by a completely new application to be launched within the six to nine months. And finally, Juan, we do expect RYAH MD, which is a complete telehealth solution that allows doctors to provide prescriptions or recommendations remotely to patients and allow those patients to accept those recommendations which will control their mobile application and their dosing completely remotely. We expect that also to be out in the next six months as well. So we're very busy on the client side, we're very busy on the medical certification side, and extremely busy on new product development.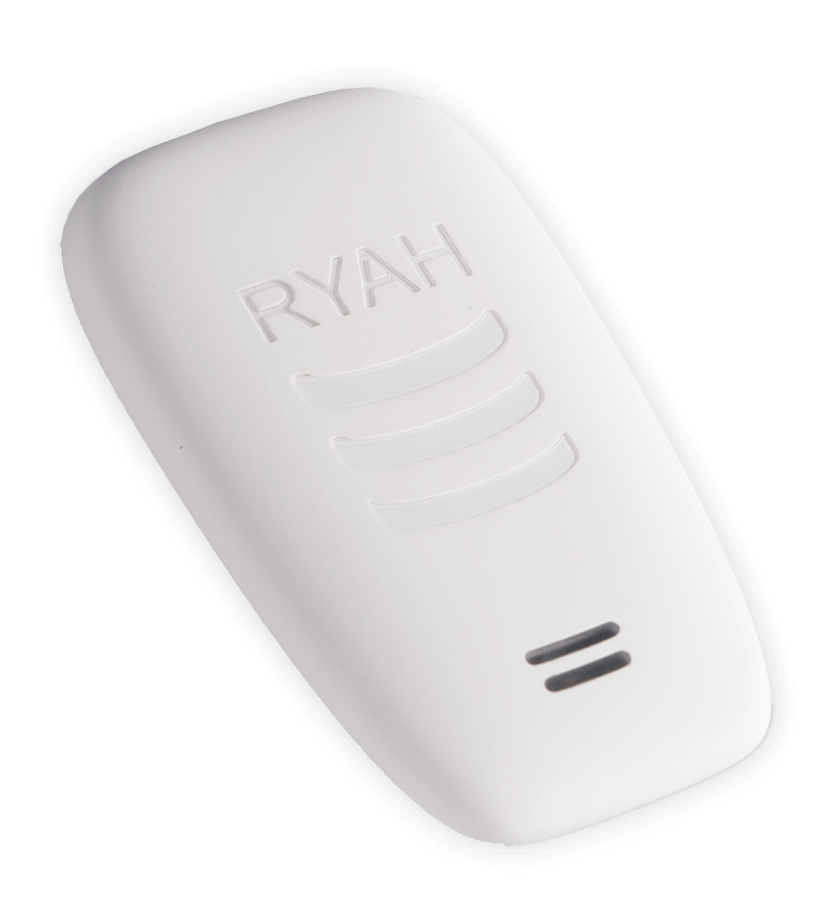 WSA: Right. So perhaps you can talk about your background and experience there Greg, and who the key management team is, as you just added some pretty key team member there?
Greg Wagner: Yeah, sure. So my background very quickly, I am a former financial services executive. I spent about 22 years running front office businesses which are income generating businesses in both the United States, and I spent a few years in London. I had a global mandate, I have an economics degree and an MBA in Finance in Fordham University. I am certified in Innovation and Strategy from Harvard University. I've been with the company almost exactly two years, the company has been around for seven years. And I came to the company, Juan, because I was completely floored by the amount of data this company has collected over the last seven years. We are now interpreting that data and we expect to monetize that data going forward. Like I said, we — I like to think of everyone on our team as part of our management team. We have software developers in-house, our head of product operations Jordan Medley has been with the company since inception. So we have very limited turnover and we have a lot of data we mine from our experienced staff there. And I consider also our regulatory consultants who are helping chaperone the company through medical device certifications as an extension of our company.
WSA: Right, and so when it comes to investors and the financial community, is there something that you wish perhaps they better understood, either about the company or your place there in the sector?
Greg Wagner: Absolutely, my message to existing or even potentially new investors is this, and I said this previously, Juan, there is this old saying that you could either mine for gold or you could sell the pickaxes. And I don't want to sound rude or arrogant but we have both. If you think about RYAH, the pickaxes are our suite of IoT devices we have become an agnostic to the type of delivery mechanism, become agnostic to the type of medicine whether it's dry herb, oil, water soluble, all as a means to an end to help collect and interpret data for our partners. So we have the pickaxes and we have the data, and as I said before, the data is the new gold. When you combine captive patient dosing data with the world's first have never granted an artificial intelligence and data analytics, all around an IoT ecosystem that we completely built in-house, that's a very powerful story.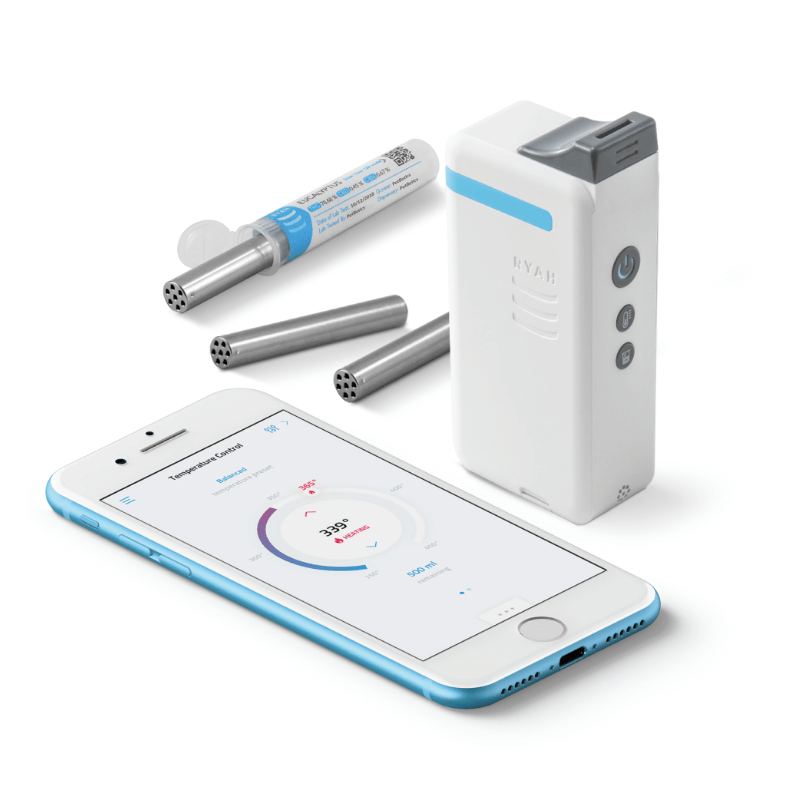 And the simplified thing is, those who are looking to dip their toe in cannabis or plant-based medicine, think about investing in a company that is wholly involved in that story but doesn't touch any of the medicine. So we are a device and data story, this is an opportunity to look at the ancillary market, a market where they are not directly involved in growing and distributing a perishable product but also involved in a fast growing industry that is moving quickly toward replacing or complementing opioid use. So I really think we have the best of both worlds again, I've had a good career on Wall Street, I don't need to be here but I do want to be here, I enjoy being here every day. I'm very excited by the company from a product perspective and we're looking forward to the future.
WSA: Certainly. So once again, joining us today is Greg Wagner, CEO at RYAH Group, which trades on a Canadian Securities Exchange, RYAH. Currently trading at about eight cents a share Canadian. So before we conclude here, let's get a recap on some of the key points here, Greg. Why do you believe investors should consider the company as a good investment opportunity today?
Greg Wagner: Really, one more time, again, there are great device companies out there that build beautiful products, and there are very good data companies that have very strong structured and unstructured data capabilities, scraping the web for that data. Really nobody has both but us. Nobody has both but us. We're talking about captive patient dosing be it and collecting millions of points of unstructured and structured data, again, to help regulators make more informed regulatory decisions to help doctors and clinics make customized dosing regimens. And hopefully, for big pharma to make medical breakthroughs in plant-based medicine, and that probably will be our exit. So again, devices and data, unique story, medically inspired, medically certifications on the pathway, a number of software and hardware innovations. We have the full package.
WSA: Well, we certainly look forward to continuing to track the company's growth and report on your upcoming progress. And we'd like to thank you for taking the time to join us today, Greg, and introduce our investor audience to RYAH Group. It was great having you on.
Greg Wagner: Thanks, Juan. It was a pleasure, thanks for having me.