Pro-Dex, Inc. specializes in the design, development, and manufacture of autoclavable, battery-powered and electric, multi-function surgical drivers and shavers used primarily in the orthopedic, thoracic, and maxocranial facial markets. We have patented adoptive torque-limiting software and proprietary sealing solutions which appeal to our customers, primarily medical device distributors. Pro-Dex also manufactures and sells rotary air motors to a wide range of industries. Pro-Dex's products are found in hospitals and medical engineering labs around the world. For more information, visit the Company's website at www.pro-dex.com.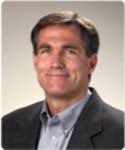 INTERVIEW TRANSCRIPTS:
WSA: Good day from Wall Street. This is Juan Costello, Senior Analyst with the Wall Street Analyzer. Joining us today is Rick Van Kirk, CEO and President of Pro-Dex Inc. The company trades on NASDAQ. Ticker symbol is PDEX. Thanks for joining us today there, Rick.
Rick Van Kirk: My pleasure. Thank you for having me.
WSA: Yeah, it's been about a year and a half since we previously spoke and obviously there's been a lot going on with the company. So, before we get into the most recent news, can you start off by giving us an overview there of the company?
Rick Van Kirk: Yes, we are a medical device manufacturer out in Irvine, California. The company has been around about 40 years. The last 20 plus years focused again, mostly on medical device powered tools for the operating room if you will. We started in a guy's garage 40 years ago with little pneumatic air motors that turned into dental devices and as the company grew, we discovered there was a pretty popular business model that worked for us, where we could develop medical device products quicker than the big companies could internally. And in return, we would just ask for some manufacturing rights and that kind of set the company in the direction we're headed now. And we've been building on that for 20 years.

WSA: So, yeah. Can you bring us up to speed there on some of the most recent news as you just posted your Q3 and nine-month results?
Rick Van Kirk: Yes, on the sixth we posted our results for the third quarter. It was a record quarter. It was nearly 12 million dollars which exceeds our record that we set last year. So, we're really proud of that in particular because not only are we managing all that through a pandemic, but the other big news is since we last talked we bought an additional building late last year to supplement what we have now because we're growing so much, we had to add the capacity. So, this record quarter took place during not only the pandemic but with a number of people here involved with commissioning a new building. So obviously really busy times. So, we're very proud of the group to juggle all those things and to set some records in terms of shipments as well. So, that's the biggest recent news, that, and the new building which is huge. One of the things that gave us confidence to buy the new building, we haven't talked for a while, but late last year we signed a four-year contract extension with our largest customer. I know people like to kind of pay attention to our customer mix and they're a big part of what we do here. The prior contract ran through the end of 2021 and so now we've negotiated an additional four years on top of that. So, we're locked in with them through the end of 2025, which is really encouraging and it's a really good relationship and their business is growing. So, internally we hope to grow along with them and we've also my gosh, I think we've launched three products in the last year and a half since we last talked. A couple of more CMF screwdrivers and a thoracic screwdriver all with our torque limiting technology, which kind of sets us apart from everyone else. So, it's been a really busy, interesting, fun successful year and a half and we think we're just getting started.

WSA: Yeah, obviously with the pandemic some companies are hurt by it but other companies are thriving. So, are you seeing more of a demand for this sort of equipment now with the pandemic and the medical field trying to kind of shift gears a little bit?
Rick Van Kirk: Yeah, we were fortunate in terms of our customers demand wasn't affected too much. One customer had to move some orders around. But certainly, as we all come through this, we would expect and hope that people are able to do more of the surgeries maybe that they've put off for whatever reason. And if nothing else, that would help business and help people get better sooner if they've been having to put that off. So, I think that's good for everybody.
WSA: Well, what are the main trends that you're seeing right now in the sector and how is the company continuing to position itself to capitalize?
Rick Van Kirk: Well, always cost is an issue and so we capitalized that a couple of ways. In the hospital surgery room actually, our technology saves the surgeons a lot of time and effort during a procedure. Basically, our torque limiting technology allows them toseatsome screws when they're putting an implant and plates quickly, efficiently not having to do any do overs if you will and that saves them a lot of time. We also can provide our customers the major medical device distributors some savings when they can outsource work to us at a fixed cost. And we're a bit more maybe nimble than some of the larger companies, so we could help them develop products and get it into production into the market sooner so that their revenue stream starts sooner. So, they can save a little bit of money and generate revenue more quickly. So, there's a couple of ways where we think we can help people.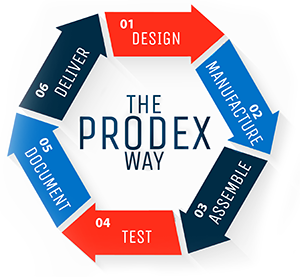 WSA: So, what are the key goals and milestones that you're looking at here over the course of the next six months that investors should keep an eye out for?
Rick Van Kirk: Well, that's a great question and there's some pretty big hitters where, like I said, we're commissioning this new building and we hope to have that up and running by the summer or early fall and we have two more projects in development, a ventilator project, which we're kind of excited about. We're working with a design from JPL and kind of rubbing elbows with them and trying to help people out with that device. And also, we have an ENT shaver system that we're developing that we're excited about getting out to the marketplace latter part of this year. So, that's a lot, really between starting up a building and qualifying that and adding some new products and some existing customers' volumes are growing, it's going to remain very, very busy and interesting and kind of exciting here.
WSA: Yeah. So as far as an investor in the financial community, what are the main drivers that you share with them about what makes you guys unique from some of the other players in the sector?
Rick Van Kirk: Well, we, have a lot of experience doing what we do. We've made over 50,000 hand pieces for the operating room and so we think we figured out a way to do that as well, if not better than anyone else and then combine that with our technology that others don't have. We think we're very attractive. In terms of other things that would attract us to investors, I'd suggest take a look at our track record. I think we've done pretty well the last six, seven years. I think in 2014 our sales were just under 11 million for the year. Last year, they finished just under 35 million and when this group started working together here, our share price is a little over two bucks a share, now it's in the mid-thirties. So, I think we've been a good story. I think we've kind of taken advantage of the success we've had to keep reinvesting in the core business, whether it's new products or a new building. So, we're serious about really continuing the growth here and I've made some commitments to the board about some aggressive growth plans and everything we're doing is pointed towards that and we are heading in that direction. We got the building to get the capacity we need for all these things. We got a couple of projects we think we're releasing this summer and we just expect more of the same. But it's a nice ride here for five or six years but like I said we think we're just really getting started.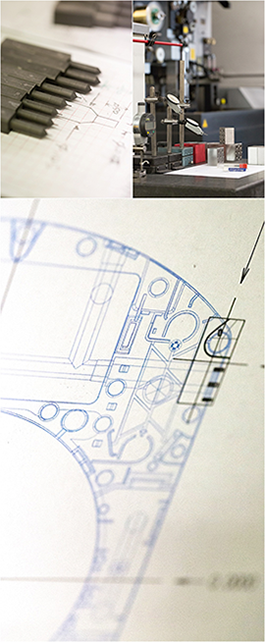 WSA: Yeah. So, can you discuss your patent position there?
Rick Van Kirk: Yeah. So, we're really well-protected with this technology and in a number of different applications. So, what this basically does is if you're driving a screw during an operation and say, you're putting up a plate onto somebody's skull, if you will, after a surgery, the surgeon just has to push a button and the screw will drive and seat perfectly. You don't have to stop and finish it manually or it doesn't go too far. So, we've got patents for all the current applications and even for some additional applications that we are working on or working towards if you will because as you can expect we would try to leverage thisability and this technology through other parts of the body right now, we're doing, like I said CMF and then thoracic region. But there's a number of other areas where this could be used. And so, we're not only working on developing products like that, but also protecting the technology in those spaces.
WSA: Right so the main patents are the torque limiting portion of the software and actually the sealing?
Rick Van Kirk: Yes, actually. I'm glad you brought up the sealing. You have a good memory because I think we've talked about that before—that's one of the things that we've learned over years and years of making these things because the devices have to withstand a pretty harsh environment in the operating room and it's not as simple as it sounds to seal these things up. So that they can operate but still survive autoclaves and saline running through and things like that. So, there's some things there too that we're protected on.
WSA: Certainly, and perhaps you can talk about your background experience Rick and who the key management team is there? Has there been any addition or shifts there since we spoke?
Rick Van Kirk: Yes, we have made a couple of changes, nothing too major. I've been in manufacturing my whole career 15 years. Here at Pro-Dex the last six and a half in this role. Our management team is kind of a nice mix of about half of us have been here for 15 years plus and some other people that have been here more recently, maybe in the last two or three years. So, in sports, they call that a nice mix of using experience. So, we've got people that know what goes on here and other people come in that might bring some new ideas and people are not afraid to share those ideas in a healthy manner, if you will. We've invested a lot in R&D as people read our filings, they could see some of those numbers. So, the most recent changes we've brought in a director of R&D that actually had worked with us before. So, he's familiar with the products and the people here and things, and he's part of that growth in terms of new products and technology. So, very, very happy with the management team. Very, very happy with the entire team here, as you can imagine. We're really proud of the group. Like I mentioned earlier that they're setting records for shipments while kicking off a new building and making sure everyone's wearing a mask and stand six feet apart, then all sorts of nice challenges for everybody and they've done phenomenally and so really, really happy with the whole team here.
WSA: Good and so once again, we're catching up with Rick Van Kirk, CEO and President of Pro-Dex, Inc, which trades on NASDAQ, PDEX as I mentioned trading at about 35 dollars a share. US market cap is about 125 million. So, before we conclude here, Rick why do you believe investors should continue to look at the company as a good investment opportunity today?
Rick Van Kirk: Well, at the risk of repeating some things, I would look at the track record and the fact that we're not stopping, we're reinvesting. We've been lucky to become fairly profitable. We could take that and reinvest in all the things that I think would make us continue to grow. The new product developments, the creating space and capacity for more manufacturing and new and additional capabilities by the way. Certainly want to thank those that are part of the Pro-Dex universe already in terms of their interest and support. Hopefully, they can help spread the word. We think it's a nice story. We think it's been a nice, very nice five, six years, and I think we are in a really good position to build on that. We've got the team. We've got some technology. We've got the capacity. We've got some contacts through the industry that might help us develop some new products and technology we haven't even talked about yet. So, I like where we're positioned right now. If someone had said to me six years ago, here's where you will be, I would have been very happy to accept that. And as you can tell, we're pretty enthusiastic about things here and happy to talk to anyone who has any questions or people come out at the shareholder meetings are pretty open about things. So, look me up, call us up. We're happy to help and like I said, we're just getting started.
WSA: And yeah, for more information you can visit www.Pro-Dex.com. So, we'd like to thank you for taking the time to join us today, Rick and update our investor audience. It's always good having you on.
Rick Van Kirk: Well, thank you, Juan. I appreciate the opportunity and thanks everybody for your support and I look forward to doing this again.