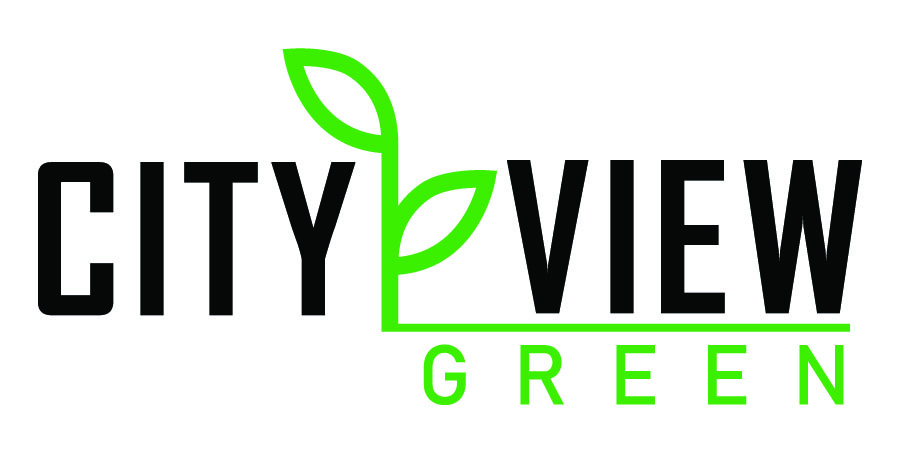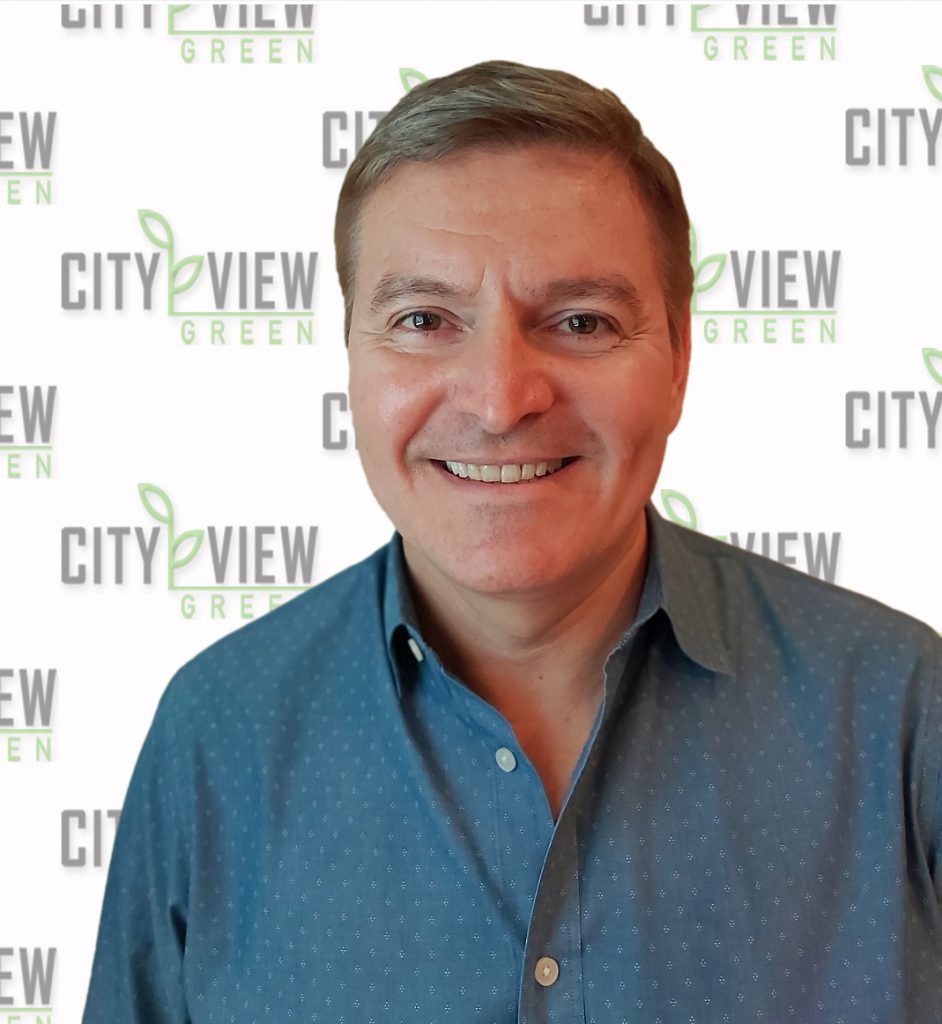 About City View: City View is a leading cannabis-infused food company focused on the development of food brands, extraction, and distribution. Upon the anticipated receipt of its Cannabis Act processing and sales licences ("Cannabis Licences"), City View will incorporate cannabis-infused food production and extraction at its Brantford, Ontario facility. Once operational, it is our expectation that City View will produce high quality cannabis-infused food, oils, distillates, and water-soluble products for the food and beverage markets. In addition, City View owns a 27.5% stake in Budd Hutt Inc. ("Budd Hutt"), a retail-focused cannabis company with access to cannabis cultivation and production licences in Alberta and other retail opportunities across Canada. Through its relationship with Budd Hutt, the Company anticipates securing shelf space, product placement, and distribution opportunities for City View's products. For more information visit www.cityviewgreen.ca.
INTERVIEW TRANSCRIPTS:
WSA: Good day from Wall Street, this is Juan Costello, Senior Analyst with the Wall Street Analyzer. Joining us today is Robert Fia, CEO for City View Green. The company trades on the TSX Venture, ticker symbol CVGR, and here in the US over-the-counter CVGRF. Thanks for joining us today there, Robert.
Robert Fia: Thank you, Juan. My pleasure.
WSA: Yeah. So please start off by providing us with an intro and overview of City View Green?
Robert Fia: Yeah. City View Green, as you mentioned is listed on the CSE, it's CVGR, on the OTC market CVGRF. We have a 40,000 square foot facility located in Brantford, Ontario. Our focus is strictly on food, manufacturing of cannabis edibles, cannabis infused chocolates, cookies, chews, gummies and dog biscuits. We've got a fantastic team with CPG experience, Consumer Product Goods experience, a lot of experience in baking and as well as candies and chocolates. It's a very exciting opportunity and we are now in the late stage of submitting our video evidence package to Health Canada. And our construction is complete and we're looking at obtaining that license in the next few months and then get into business very quickly with white labeling of cannabis edibles for licensed producers in the marketplace as well as our own branded product.

WSA: So bring us up to speed there on some of the most recent news and activity that you just put out there on the market?
Robert Fia: Lately, back a few months we announced the financing so that would allow us to complete the build out of the facility. It's located in Brantford, Ontario, which is about an hour and a half outside of Toronto. The construction due to COVID was delayed. We started up construction again in June — May-June. The construction is now complete. The company is going to be filing the video evidence, which will be submitted to Health Canada very shortly. And once that goes into Health Canada that will allow us — they'll review the file and basically come back and give us a processing license, which will allow us to manufacture cannabis infused products.
WSA: Certainly. So, yeah, talk a little bit more about the key products there, what's your focus right now at the moment as far as when do you expect to produce revenues?
Robert Fia: The main products will be, you know, when we initially got into this business, we thought, we would grow flower, get into extraction as well as edibles. The main products we pivoted away from growing completely, has become commoditized that we're strictly focused on food manufacturing and those products will be cannabis infused chocolate, will be a Belgian chocolate, infused with CBD or THC or a combination thereof. We'll be making cookies. Currently, we're working with a company called Infusion Works, which we deal with them the — in the end once they come into our business they'll own about 20% of City View and these guys are very experienced in commercial baking and they understand the regulatory aspects of the food production.
And what they'll do is, they're currently making a cookie for one of the licensed producers here in Canada and we'll pick up that business from Infusion Works. So we'll be making those cookies and then also we're looking at chews and gummies. It's important to note that our team has a very strong CPG background and food manufacturing background. And one of our directors used to be with Mars in-charge of the Starburst Mars chocolate and also dog snacks. So that's another area that we'll look to when we get into dog snacks with CBD infused or initially from Hemp.
WSA: Right. So are these all going to be branded as City View Green or is it going to have different sort of branches, you know, different products will have different names.
Robert Fia: Yeah, we'll do a white label business with our clients with some of the licensed producers. A lot of them understand the cannabis business, but they don't understand food manufacturing. So we'd bring a lot of that expertise to the table. So we will do some white labeling for various licensed producers here in Canada. I think that's an advance for us, because we will have a fully automated facility that meets high quality food manufacturing standards. And then we'll make our own brand as well, so that'll be a big part of our business to go out there and make our own branded product where the margin will be a lot higher.

WSA: So, what are some of the main goals and milestones that you're looking at here over the next six months?
Robert Fia: Over the next six months, getting that video evidence package in hopefully within the next week or so, getting the processing license from Health Canada. We're looking at various branded products and names currently, we're doing a real thorough deep dive into some marketing for dog snacks and our own branded chocolate, cookies and gummies as I mentioned chews. So we'll be focused on that. And then also looking for opportunities to distribute that product through various channels, retail channels within commodity here, but also international, we've been approached by various groups internationally looking for a CBD based chocolate or cookie and then — that would be a great opportunity for us to export products directly from Canada into markets like Germany, etc.
WSA: Yeah, certainly. And what are some of the factors that you feel will make your products unique from some of the other players there in the sector?
Robert Fia: I think, really the understanding of baking cookies and making chocolate, manufacturing chocolate, you know, when you get into this — when you look at mainly as the other manufacturers in the space here, they're small-scale Kraft style manufacturers of food products. We're going to take more of an automated approach to this, so that'll really keep our cost down. So that gives us the huge advantage and then making a very high quality product but produced at scale I think will differentiate us then in the marketplace and give us pricing power as well. And the ability to come up with some really ingenious brands, I think we've got an excellent team to be able to execute on coming up with some new brands that could market some of that demand.

WSA: Well, yeah, perhaps you can walk us through your background experience, Robert, and talk about who the key management team is?
Robert Fia: Yeah, my background formerly an investment banker for 20 years. I was focused on a variety of industries mining, oil and gas, medical device. And later in that business we started to look at the cannabis space, that's actually how I got involved in the space we just funded and I founded the company, City View. And we took it to the next level and I decided to leave the banking business. I've got a background — I have a Chartered Financial Analyst designation and a Bachelor of Commerce honors from I.H. Asper School of Business. And then the rest of the team we've got a very well-rounded team. Randy MacLeod has a lot of the big pharma experience, he has been instrumental in helping roll out to build out the facility meeting the high quality standards of that build out. John Duck also is very sharp when it comes to instruction and also he'll be hands-on with the manufacture of the products.
And then Karl Wirtz is a commercial baker. He has done a lot of business with big brand names Quaker, Nabisco. He has done co-packing as well for companies like PepsiCo. Very knowledgeable, he has been 33 years in the business and brings a lot of expertise to the table when it comes to baked goods. And then Don Robinson used to run Cara Foods in Canada, which is the Harvey brand, also a number of other brands here in Canada and also was involved with the Mars Company as I mentioned earlier. So we've got a very good team and a very good board as well. And I think we've got a very involved board that really taking us to the next level here. So we're excited to roll this out and get into the market and really start to make some money here.

WSA: Yeah. So as you speak with investors and the financial community, what are the main drivers that you're sharing with them and what do you wish perhaps they better understood about City View Green?
Robert Fia: Well, I think people should really look at the opportunity to generate cash flow quickly here and one of the — part of the deal with Infusion is manufacturing for a licensed producer. So once we get that license, we bring over that business with the white label business, but very profitable, good margins and that comes over to — once the license is granted by Health Canada. So that's number one.
And number two, I think we're going to get into the market fairly quickly with a dog snack. It'll probably start off with the Hemp oil based dog snack. We'll build up the brand, get it out to the marketplace and then eventually transition that into a CBD edible from Hemp or cannabis snack for dogs, which — it's rather unique. I don't hear too many people doing this. There might be quite a few in the US, but in Canada, there is nobody really focused on that. So yeah, I think we're going to get into cash flow. Once we get that license, we have a lot of white label customers already approaching us —the licensed producers big names that want our expertise so that's a value add that we can provide to the marketplace while at the same time building our own brand.
WSA: Certainly. So once again, joining us today is Robert Fia, the CEO at City View Green. The company trades on the TSX Venture, CVGR as well as over-the-counter CVGRF and currently trading at about $0.08 US a share, market cap at or about 12 million. So before we conclude here Robert, to recap some of your key points, why do you believe investors should consider the company as a good investment opportunity today?
Robert Fia: Well, I think we're undervalued. You know, once these milestones are achieved, there is a lot of catalyst to move the stock higher. I think this is a great entry point for investors. I personally own a lot of stock, I'm a big believer in it. And I think we've got a great future ahead of us domestically and internationally.
Juan Costello: Well, we certainly look forward to continue and track the company's growth and report on your upcoming progress. And we like to thank you for taking the time to join us today Robert and update our investor audience. It was great having you on.
Robert Fia: Thank you, Juan. I appreciate it.