About XpresSpa Group, Inc: XpresSpa Group, Inc. (Nasdaq: XSPA) is a health and wellness holding company. XpresSpa Group's core asset, XpresSpa, is a leading airport retailer of spa services and related products, with 52 locations in 25 airports globally. XpresSpa offers services that are tailored specifically to the busy travel customer. XpresSpa is committed to providing exceptional customer experiences with its innovative premium spa services, as well as exclusive luxury travel products and accessories. XpresSpa serves almost one million customers per year at its locations in the United States, Netherlands, and the United Arab Emirates. To learn more about XpresSpa Group, visit: www.XpresSpaGroup.com. To learn more about XpresSpa, visit www.XpresSpa.com
XPSA Investor Presentation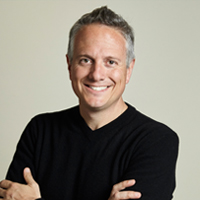 INTERVIEW TRANSCRIPTS:
WSA: Good day from Wall Street, this is Juan Costello senior analyst with The Wall Street Analyzer. Joining us today is Doug Satzman the CEO for XpresSpa Group Incorporated. The company trades on the NASDAQ under the ticker symbol XSPA. Thanks for joining us today Doug.
Doug Satzman: Thanks for having me.
WSA: Yeah, anytime. So please start off by providing us with an intro and overview of the company.
Doug Satzman: Sure, XpresSpa is the world's largest airport spa company, offering personal services that are tailored to the busy traveler. We just opened our 52nd location last week in Las Vegas and we are in 25 airports around the world. We've been around 15 years, we're a publicly traded company and we have a great niche business model in the travel segment. As you may be aware in airports you are subject to RFPs, which is the hardest part but once you get into the airport, you have a low competitive environment. With the growing number of travelers every year, it's around 6% last year and we have great tailwinds in our business with increased travel and greater interest in health and wellness as travelers are spending more time in airports. And we offer products and services that are tailored again for that business traveler or families on vacation looking for a little break.
We have a great real estate portfolio that we will be continuing to better monetize over time. Since assuming the role of CEO, I've been working on laying the groundwork for a turnaround in the business. It's beginning to take shape – but we're still in the early days of this journey.
WSA: Yeah. Great. And can you talk about some recent news and including the strategic partnership with Persona?
Doug Satzman: Yes, over the last six months, we've been very focused on growing our top line sales. In Q2 we had our first positive comp quarter since Q4, 2017 and we had our first positive adjusted EBITDA quarter since Q3, 2017. And beyond focusing on the basics of selling more services and products and reducing our costs, we've been focused on bringing on more and more strategic partners. So Calm.com has been an excellent partner of ours. Maybe a year and a half ago, they've made some strategic investments. Calm is the world's leading meditation and sleep app and our partnership extends to all of our domestic and recently we've added our international locations. There's also some really cool retail products that we've collaborated with Calm as has Calm with some other industry leading players. So for example, Calm and Gravity have recently collaborated on a weighted eye mask and we have a weighted travel blanket in time for the holidays that will be an exclusive in XpresSpa.
At the same time we've brought in other partners—Persona is a Nestle Health Science company that is a very innovative, personalized vitamin subscription company—where users can go online and get pharmaceutical grade vitamins and supplements arranged by nutritionists and scientists to have a at home health regimen. And the partnership that we're just starting with them will be extending this to our shared clientele where XpresSpa customers will get a discount on signing up for these services. But they've also designed three specific five day nutrition packs for travelers, one focusing on health and immunity during cold season, one for jetlag and one for relaxation. And we are talking to more companies about these strategic partnerships, leveraging our real estate, our licensed health technicians, massage therapists and cosmetologists and aestheticians to help sell some great brands that hopefully we'll be able to announce in the future.
WSA: Yeah, certainly. And what are the key goals that you're looking at here over the next three to six months that investors should be aware of?
Doug Satzman: Well, one that I shared a bit before, this real estate portfolio, we have some of the best real estate in the world and partnering with companies to help us monetize this over time. We're also still building new spas. But we have closed underperforming locations and we're focused on disciplined growth with some very strong opportunities. We just opened our first franchise location and will seek to further grow with asset light opportunities as well. And one of the big hurdles we just crossed a few months ago, we've cleaned up our balance sheet. We now have more flexibility to execute on our near term and long term priorities and have a much more investor friendly stock.
There'll also be some innovation and technology coming. We have a consumer app that we'll be releasing before Thanksgiving, which has been a long time in the making, which will allow travelers to get in our que online. So for example, you're arriving at the airport, moving through security quickly, you'd like to reserve a room for a full body massage or a manicure or a facial, you'll be able to do that way ahead. So when you arrive at our location we'll be ready to take you because at times during the peak periods there can be a wait. And this will also give our loyalty program the ability to integrate with the app for managing your points and your redemption of your credits.
WSA: Can you talk a little bit more about your business model, what you are trying to build through forming those strategic partnerships such as Calm—what kind of a portfolio you're trying to build and do you have like an X number, such as, we'd like to be in this many airports by, you know X amount of years?
Doug Satzman: So, I'll handle that question in two parts. First starting with the strategic partnerships that you mentioned. Historically, we have developed a lot of beauty products under our own brand. And they do well but there's an unknown entity. So the Calm partnership and Persona are examples of technology and services that can extend the health and wellness experience outside of our spas. At the same time we're looking at partners that are also in our space that will bring some brands into this environment which we historically haven't brought in because we've been so focused on our private label. Through this, we think our sales will be higher. We'll also have marketing partnerships for these companies to come in and participate.
At the same time as we look internationally and domestically, we're looking to build in our largest airports in the world. Again, the value of having travelers that come through Miami and JFK, Dubai, LAX, Amsterdam and Atlanta as well, where you get really highly desirable customers that have more and more down time with the security implementation in the airports. So when passengers and travelers have time, they're not always looking to sit down and eat and drink and frankly, the airport lounges are getting so packed that people are looking for alternatives and there aren't any other or very many health and wellness services or retailers in the airports today.
Another area that we're looking for growth beyond traditional bricks and mortar is through innovative technology and services. Right now we have a pretty heavy labor model. So you want a service, I need to have a person that can work with you, but we're talking to a few companies now that would bring in some pretty cool new services that one technician could support two, three, four, five guests at the same time, brings the labor model down but also brings new and exciting things to the airport. So four wall growth in our existing portfolio, as well as additional growth with future locations and future major airports.
WSA: And perhaps you could talk a little bit about your background experience Doug and who are the key management?
Doug Satzman: Sure. I have a 20 plus year track record with high revenue growth and profit. I have been part of three turnarounds successfully. The longest part of my career I was at Starbucks Coffee Company. Where I was there for 14 years from 2000 to 2014. So I had the benefit of going through their high growth years as well as 2008, which was a tougher turnaround time for the company and part of the management team that brought it back out. My last role there was SVP of EMEA, Europe, Middle East, Russian, and Africa.
So my knowledge base and network is strong domestically as well as in many international markets. With XpresSpa we're looking at getting the business profitable. Again, we're still in the early days, I would say we're in the second or third inning of a baseball game. But we are seeing a lot of green shoots coming up with our rising comps and restoration of profitability. So once we get the business back on its feet the growth opportunities are very strong and the board chose me because of my background in turnaround as well as multinational growth.
Another interesting piece is that a lot of my time has been spent in hospitality and F&B. I wasn't sure how well it would transfer when I first came in but my hunch was right. Anytime customer service is involved, some of the great food and beverage brands are great at hospitality and that is what we've been focusing on to elevate the customer experience as well as focusing on our people to make sure they are feeling very tied in with the company.
And our goal is to be an employer of choice– and focusing on recruiting the best people, training, retention in our industry. It's helped do that. I brought on Scott Milford who has a stellar track record with high culture companies, multi-units, and multinationals. So he's come in to focus on our people agenda internally. Nothing worse than getting a massage from a disgruntled technician. So when we have happy people, we have really happy customers and that's a big platform to fuel our four wall growth.
WSA: And what do you believe Doug are some of the key factors that make XpresSpa unique from some of the other players there in the sector and able to grab market share?
Doug Satzman: Our management team is very experienced. We were the first ones in the market, our first store opened 16 years ago in terminal 1 in JFK. Ever since then we have been building and growing the portfolio. All of our people are licensed by the state and have gone to school for massage or beauty and the different services we offer. So I feel very good that when customers come they have a great experience and they have a great service even if it's for only 30 minutes. The systems we have to expedite and handle customers coming in are best of class and we have beautiful stores.
We evolved our store prototype a couple of years ago and we lastly have a number of new technologies that we're bringing in. So we're constantly testing things that are working in spas on high street. So we have compression therapy and salt room therapy that we're testing, as well as chiro therapy. We partnered with a couple of chiropractors to offer services in our spas as well as other budding entrepreneurs. We're going to be opening a combined location in San Francisco in the spring, we'll be sharing a space with a gym in an airport. Our competition is traditionally very focused on kind of classic massage services. And we're trying to incubate some of the next new ideas and business models that can populate airports hopefully in the future. And as we're learning with some of these partners and entrepreneurs, it's giving us the insight to know what we can scale and what we can let go.
WSA: Certainly, yeah, great. So once again, joining us today is Doug Satzman the CEO for XpresSpa Group Incorporated. The company trades on NASDAQ ticker symbol XSPA currently trading at $1.22 a share, market cap is about 17 million. So before we conclude here, Doug, why do you believe investors should consider the company as a good investment opportunity today?
Doug Satzman: It is a remarkable business model. Our store contribution is around 20% for our spas and as you do research on our history, we have spent more than we've made. So I have been addressing the spend, it's coming down, we will be profit positive I'm hoping by next year. I don't want to make any claims or promises but of course, the foundational business is really strong. The past management was not very strategic or disciplined. And when I took on this assignment, I looked at a company that was underperforming and undervalued and big steps have been made in the last six to nine months.
So it's a great opportunity to come in early on a turnaround where there's already evidence and now the green shoots are coming up. So I encourage you to do your research and reach out if you have any suggestions or questions. We're happy to work with our investors.
WSA: Well we certainly look forward to continue to track the company's growth and report on the upcoming progress and we'd like to thank you for taking the time to join us today Doug and update our investor audience. It was great having you on and learning more about XpresSpa.
Doug Satzman: Thanks a lot Juan and nice catching up with you.