About: Soligenix is a late-stage biopharmaceutical company focused on developing and commercializing products to treat rare diseases where there is an unmet medical need. We have two areas of focus: 1) a specialized biotherapeutics segment dedicated to the development of products for orphan diseases and areas of unmet medical need such as cutaneous T-cell lymphoma, oral mucositis, pediatric Crohn's disease, acute radiation enteritis, and 2) a public health solutions segment to develop vaccines and therapeutics for military and civilian applications in the areas of ricin exposure, acute radiation syndrome, and emerging and antibiotic resistant infectious disease.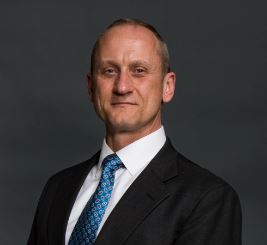 ---
INTERVIEW SUMMARY:
Good day from Wall Street, this is Juan Costello with Wall Street Analyzer, joining us today is Chris Schaber, Ph.D., President and CEO of Soligenix. The company trades on NASDAQ, ticker symbol is SNGX. Chris, great to have you back and appreciate you providing our listeners an update since we last spoke in May…
Please start off by recapping the recent interim analysis in oral mucositis from your August 2019 announcement?
Of course; as we indicated in the August press release, we received a positive recommendation from the independent Data Monitoring Committee or DMC to continue enrolling into the company's Phase 3 "DOM–INNATE" study (Dusquetide treatment in Oral Mucositis – by modulating INNATE immunity) for SGX942 (dusquetide) in the treatment of oral mucositis in patients with head and neck cancer. Following the DMC's prospectively defined interim analysis, which included unblinded assessment of the study's primary efficacy endpoint, the DMC recommended increasing the study sample size to 260 subjects. The DMC's recommendation indicates that a beneficial SGX942 effect had been observed; however, to maintain our rigorous assumption of 90% statistical power for the primary endpoint, an increase was required to take into account any potential variability observed in the Phase 3 study patient population that may have differed from the initial protocol design assumptions. There were no safety concerns reported by the DMC based on this interim analysis. And importantly, the study remains on target to complete enrollment and provide topline results in the first half of 2020.
Explain in layman's terms why the 90% power is so important for investors to understand.
Sure, good question; the 90% power is a conservative and rigorous statistical approach that we, at Soligenix, take for all our Phase 3 clinical trials. It reflects our belief that it is in the trial's best interest to make sure that we only have a 10% risk of having a false negative result. We could choose to double that risk by calculating a sample size based on an 80% power that would obviously yield a lower number of patients in the study. However, given that we are pursuing approval based on this pivotal trial in an area of high unmet medical need, we believe it would not be in the company's, shareholder's or trial's best interest to not give the drug the highest likelihood of success.
What are the key milestones we should expect to see or hear between now and the end of the year?
As outlined in the corporate presentation on our website, the most important milestone (by far) that will occur before the end of this year is completion of study enrollment in our second pivotal Phase 3 study of SGX301, our synthetic hypericin, in the treatment of cutaneous T-cell lymphoma or CTCL.
We do also plan to initiate a Phase 1b safety study in healthy volunteers with our heat stable ricin vaccine, RiVax®, before the end of the year.
But again, the biggest milestone will be completion of enrollment for the Phase 3 CTCL study.
Can you talk about the timing of the final topline results for the Company's two Phase 3 studies in CTCL and oral mucositis?
Now with positive interim analyses behind us for both Phase 3 clinical programs, we expect final topline results for the CTCL Phase 3 study in the first quarter of 2020, and final results for the oral mucositis Phase 3 quickly behind it, in the second quarter of 2020.
As you can imagine, it's a very exciting and busy time for us! When you think about how long the drug development process takes to get where we are at this point … 10 to 15 years … to now be 6 to 9 months away from pivotal study data in TWO programs is about as near-term as it gets in our industry.
It's also important to keep in mind that both CTCL and oral mucositis in head and neck cancer are areas of unmet medical need, with the global market opportunity for CTCL being approximately $250M and for oral mucositis being about a $500M+ global market opportunity.
And I assume that government grant money is still rolling in to help offset the current cash burn, correct?
Correct. As we previously discussed, government grants and contracts are an important part of our business strategy. It has brought in significant non-dilutive capital over the years, in excess of $60M, which has allowed us to manage our cash burn very effectively while advancing multiple development programs in our rare disease pipeline.
Given this off-set, our quarterly cash burn is roughly, roughly $1.7M; sometimes a higher, sometimes lower, but on average about $1.7M. With approximately $7M in cash at the time of our last 10Q filing, if we do not get another grant or contract, this allows us to get to topline final results with our Phase 3 CTCL trial, at a minimum. And, keep in mind, we also have our ATM in place to supplement cash, as needed.
What can you say about potential business development opportunities and what types of structures could we potentially see?
Not much, I'm afraid Juan. As you would imagine, with active Phase 3 programs nearing completion, there is some good activity. We are in a number of discussions, but I cannot speak in any detail at this time. I will say that I remain confident a partnership is in our future, but for obvious legal reasons, I cannot provide any guarantees that one will occur. We will have to see!
I see that there's been some insider buying of your stock?
Yes, a little by some of our board members. Unfortunately, we have not had much of a window to buy on the open market, given legal blackout periods due of possession insider information, but we try to buy when we can.
You recently added a new Board member and two new senior managers to the Soligenix team. Can you provide a little color on the reason for the additions at this point in time?
Of course; as we near completion of our Phase 3 studies in CTCL and oral mucositis, we have begun to shift focus towards potential partnership and commercialization. This past July we added Ms. Diane Parks to our Board, who comes with over 30 years commercial and marketing experience with companies such as Genentech, Amgen, Pharmacyclics and Kite Pharma. Diane has truly been a tremendous addition to an already very experienced Board of Directors.
Then in September, we added Jonathan Guarino as Chief Financial Officer and Daniel Ring as Vice President of Business Development and Strategic Planning. Both gentlemen come with significant life science experience and commercial backgrounds, and have hit the ground running for us as business activities begin to heat up.
Once again, joining us is Chris Schaber, PhD, President and CEO of Soligenix, Inc. which trades on NASDAQ: SNGX, current share price is .90 cents, market cap about $18M, for more information please visit http://www.soligenix.com. Before concluding our call Chris, can you quickly recap the timing of the Phase 3 inflection points for the listeners?
Absolutely Juan, it would be my pleasure. Again, we expect to complete enrollment in the Phase 3 CTCL study before the end of this year, with final topline results in the first quarter of 2020. The Phase 3 oral mucositis study will follow closely behind, with study completion targeted for the first quarter 2020 and final results currently anticipated in the second quarter of 2020. So, it will be a rapid fire of important news, so to speak, over the next 6 to 9 months, which is very exciting, as I noted earlier.
Also, just to remind everyone that both of these Phase 3 studies have already been de-risked, to a certain extent, with positive interim analyses, where an independent, unblinded Data Monitoring Committee or DMC looked at the actual data from the trials, saw a beneficial drug effect and recommended that we continue to enroll in the studies to completion.
Thanks again for the update and we look forward to continuing to track SNGX's progress over the next few months.
Thank you for having me Juan.