ABOUT: Pro-Dex, Inc. designs, develops, manufactures, and sells powered surgical instruments for medical device original equipment manufacturers worldwide. The company offers autoclavable, battery-powered and electric, and multi-function surgical drivers and shavers that are primarily used in the orthopedic, thoracic, and craniomaxillofacial markets. It also provides engineering, quality, and regulatory consulting services; and manufactures and sells rotary air motors to various industries. The company was founded in 1978 and is headquartered in Irvine, California.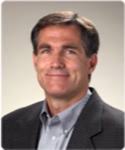 INTERVIEW TRANSCRIPTS:
WSA: Good day from Wall Street. This is Juan Costello, Senior Analyst with the Wall Street Analyzer. Joining us today is Rick Van Kirk, CEO at Pro-Dex Incorporated. The company trades on a NASDAQ ticker symbol PDEX. Thanks for joining us today there Rick.
Rick: Pleasure. Thank you for having me.
WSA: Yeah, great. And so yeah, it's been a few months. Can you please start off there by discussing your recent full-year and Q4 results?
Rick: Yeah, absolutely. So our year ends in June, and our results came out recently. We're really pleased with the number of items in there. One, our year over year sales increased 10%. So continued that trend for a while now to hit $46 million, which is pretty cool for us because when this team really started getting involved eight or nine years ago, we were $11 million business. So really proud of what everybody's done here over the last several years. And there's other good news in there too.
Our second building is fully operational now. It's been a long time coming, but we're in full production there. And we have a very healthy backlog, which is into filings and shareholders have noticed and they're all excited about that as well. So pretty happy with the recent news. And I think it's a good point to build on for the company.
WSA: Yeah, certainly. So how does this new facility add to your overall growth and do you have an idea of how long it'll take to catch up on these backorders?
Rick: Well, it effectively doubles our capacity because it's an add. We have two buildings now. We have two basic operations, there is the machine shop and an assembly department. We moved assembly and repairs into the new building. And the building's about the same size as this. So they'll have twice as much room. Machine shops get twice as much room. They're supported by our quality group and they've got more room than ever before.
So we have the potential to double in size. I suppose we've doubled our capacity. And the backlog, it's not like it's past due backlog. That's just kind of our order base. So it's a really strong order base, over $40 million already. So like I said, we've got capacity, we've got backlog, we've got some products in development. So we're really primed to start filling up that extra building.
WSA: So, what are the key trends that you're seeing right now in the niche market in which you operate in and what makes Pro-Dex uniquely positioned to capitalize?
Rick: Well, we make power tools for the operating room effectively and unfortunately for the patients, the surgery support often are not elective. So there'll be a need for our products. And we have a technology, a torque limiting technology that nobody else has that while it sounds kind of simple to use a screwdriver to put plates and screws in after a surgery, it really makes a big difference—our product for surgeons. They basically push a button and the screw seats in there perfectly and they don't have to worry about to finish by hand or to go too far.
So they love it and it enables our customers to sell more of their product, it makes for a much better experience for the patient. So that's what we think helps us grow the business, that's been a part of our growth the last several years and we're just trying to leverage that further now.
WSA: So yeah, in terms of your repair, NRE, and prototype revenue, can we expect to see more year over year growth?
Rick: I sure hope so. We, the other thing that we're doing now that we've got the extra capacities we're investing more in upfront sales and business development. We're going to improve our website to make it easier to find our product, get a quote, maybe order it online. We're going to get more feet on the ground trying to spread the word about the products and technology that we offer. And it's something now that we've got the room to grow further. We're going to put a little more emphasis on that in there, in which case you would see more NRE revenue because that would be part of developing some new products if the sales efforts are successful.
The repair business is driven, I think, largely by the amount of product in the field. These are not warranty type repairs, but parts that have been out in the field a long time and lasted, but they need to be fixed or refurbished. So the more product we ship, the more potential repair revenue there is, I suppose, so that should still keep going in a positive direction too.
WSA: Can you talk about some of the other products in your pipeline and what are some offerings perhaps that you're working on right now?
Rick: I can a little bit because some of them are under contract and we have non-disclosure requirements, but we're making some products that I would say support or enhance some of the hand pieces that we're developing now. We are developing a couple of hand pieces, shavers, and /or screwdrivers. Internally, that would be branded under the Pro-Dex name, which what that does for us is it really shortens the sales cycle.
Instead of having to go out and secure a customer and then a year and a half of development, we have a product that basically not quite off the shelf. You got to do a little bit of paperwork stuff, but instead of a year and a half, two years, we could be shipping new product in two or three months to somebody. So that's the kind of stuff that we're focusing some of our R&D dollars on.
WSA: And, overall over the next 6 or 12 months, what are some of the key goals and numbers and milestones that you're hoping to accomplish?
Rick: Well, we sort of want to continue the growth. And I think it's best to measure that year over year instead of quarterly for us because we are purchase order driven and some customers order a lot at the same time as opposed to spreading over the year. But year over year, I'm planning on the similar growth. And I also would hope to see in the next few discussions we have talk of new projects or development projects that we started or landed.
Those are some of the milestones that I would probably be looking for.
WSA: Current share price today is over $17 a share market cap at about $60 million. So before we conclude here, Rick, why do you believe investors should continue to look at the company as a good investment opportunity at this point today?
Rick: Well, great question. And I think two things. One, our track record, we've grown and I think when we started doing all this here, the stock price was $2 and something. So I think we've been a good investment. And I think we've positioned ourselves pretty well for further growth, like I said, we've doubled capacity. We have some products in the pipeline. We continue to invest more in R&D stuff than we did in previous years. So I think we've made excellent progress. And I think we are going to build on that and continue in the same path.
WSA: Well we certainly look forward to continue to track the company's growth and report on the upcoming progress and we like to thank you for taking the time to join us today, Rick, and update our investor audience on Pro-Dex Inc. It's always good to having you on.
Rick: Anytime, I enjoy it, and I appreciate the time. Thanks.