Focus Universal Inc. (NASDAQ: FCUV) is a provider of patented hardware and software design technologies for Internet of Things (IoT) and 5G. The company has developed five disruptive patented technology platforms with 28 patents and patents pending in various phases and 8 trademarks pending in various phases to solve the major problems facing hardware and software design and production within the industry today. These technologies combined to have the potential to reduce costs, product development timelines and energy usage while increasing range, speed, efficiency, and security. Focus currently trades on the Nasdaq Global Markets.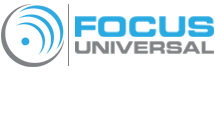 Investor Relations Contact:
Skyline Corporate Communications Group, LLC
Scott Powell, President
One Rockefeller Plaza, 11th Floor
New York, NY 10020
Office: (646) 893-5835
Email: info@skylineccg.com
The preceding/following post/interview was written and/or published as a collaboration between The Wall Street Analyzer's in-house sponsored content team and Skyline Corporate Communications Group, LLC, a financial media partner of The Wall Street Analyzer. This article/video/podcast is a paid sponsorship by investor relations agency Skyline Corporate Communications Group, LLC, which is paid by Focus Universal (Nasdaq: FCUV) for providing investor relations and corporate communications services relating to the Company's securities. Please see Skyline's 17(b) Disclaimer and Disclosure Statement here: https://skylineccg.com/disclosures/.
Although the piece is not and should not be construed as editorial content, the sponsored content team works to ensure that any and all information contained within is true and accurate to the best of their knowledge and research. The content that follows is for informational purposes only and not intended to be investing advice.