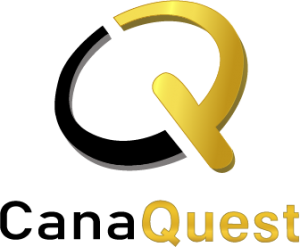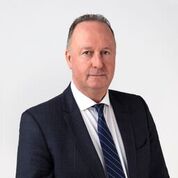 INTERVIEW NOTES:

1. Can you discuss the impact of the company's recent news developments.
We recently announced a Statistically Significant Reduction of Seizures for Epilepsy Compared to Standard CBD from a Clinical Dose & Efficacy Study ("Study") conducted by Dr. W McIntyre Burnham, with the Ontario Brain Institute and emeritus professor of the University of Toronto's Temerty Faculty of Medicine. In comparison to standard CBD, CQ-001 demonstrated 40% more seizure reduction at a medium dose in the maximal electroshock seizure (MES) model.
These results set the stage for substantially smaller dosages of CBD generating the desired results without the negative side effects and will define a dosage of CQ-001 for a clinical trial (Phase II/III, double-blind trial, 60 patients).
We have identified the regulatory pathways to obtain Rx Drug Identification Numbers (DINs) in Canada and the USA for Epilepsy rare neurological conditions. CQ- 001, in combination with its proprietary processing and delivery method, is estimated to be approved in about 3 years.
2. What is your viewpoint on the opportunities and trends in the sector, and how is CanaQuest positioned to capitalize?
Epilepsy, occurs in about 1 % of the population, and affects at least 65 million people globally (Devinsky et al., 2018)
About 70% of people with epilepsy achieve seizure control with the current medications. Unfortunately, about 30% of people have seizures that resist the current drugs. Better medications are needed for these people (Devinsky et al., 2018).
20.6% (1 in 5) of N.A. adults experienced mental illness in 2019 – 51.5 million people (National Alliance on Mental Illness (NAMI))
The Clinical Study at the Ontario Brain Institute demonstrated that CBD was getting into the brain, therefore, reconfirming the New Pathway Discovery into the Brain for Mental Health by Dr. Steven Laviolette, a neuroscientist at Western University………… The stage is set to conduct human trials.
Nutraceutical: We launched an OTC (less potent version) of CQ-001, branded as Mentanine®, targeting anxiety, depression, and PTSD (without claims).
It is available for sale via CanaQuest Store in the US.
Our e-commerce site is very educational.
The pre-clinical trials, and clinical studies tell us we can make an impactful difference.
Though preliminary, the testimonials we are receiving are amazing.
3. Other developments and activity?
Veterinary: The Company has initiated a R & D project with Dr. David W.L. Ma, Ph.D. Medical Sciences, Professor, University of Guelph – entitled "Investigation of the solubility and tissue distribution of cannabinoids". Clinical data from our formulations will be utilized to develop veterinary drug candidates for dogs & cats, targeting anxiety and pain.
Animal Health and Pet Market: The Company is working with Dr. Paul Dick, Paul Dick & Associates. Dr. Dick has agreed to be Head Advisor for the development of our veterinary pharmaceutical business, as well as advising on veterinary regulatory strategies to obtain approvals from regulatory authorities.
Ongoing developments: We are having discussions with institutions and organizations regarding collaboration, selling our OTC products and conducting human studies. I am not at liberty to disclose any details at this time.
4. Can you go over the current funding initiatives?
We are doing a raise of $2M to initiate drug candidate human trials, rollout of Mentanine®, including conducting human studies at institutions and completion of a listing application to the CSE (Canadian Securities Exchange) with a planned concurrent up-listing to US OTC Markets OTC-QX.
$300K is committed from CANQF's key angel investor and colleagues, who have previously invested $450K.

Pre-money valuation is US$14.3 million (20,656,000 shares outstanding, 35,821,000 shares, fully diluted).
5. Why does CANQF represent value for investors?
CanaQuest's share price doesn't remotely reflect our achievements and developments.
When we up list and follow through on our developments, I believe our share price will be properly aligned with our achieved milestones and activities.
Juan, I would like to thank you for giving me this opportunity to share our story with you listeners.
Happy Holidays and a Happy 2023