ABOUT: Based in Ann Arbor, Michigan, Zomedica (NYSE American:ZOM) is a veterinary health company creating products for equine and companion animals by focusing on the unmet needs of clinical veterinarians. Zomedica's product portfolio includes innovative diagnostics and medical devices that emphasize patient health and practice health. It is Zomedica's mission to provide veterinarians the opportunity to increase productivity and grow revenue while better serving the animals in their care. For more information, visit www.ZOMEDICA.com.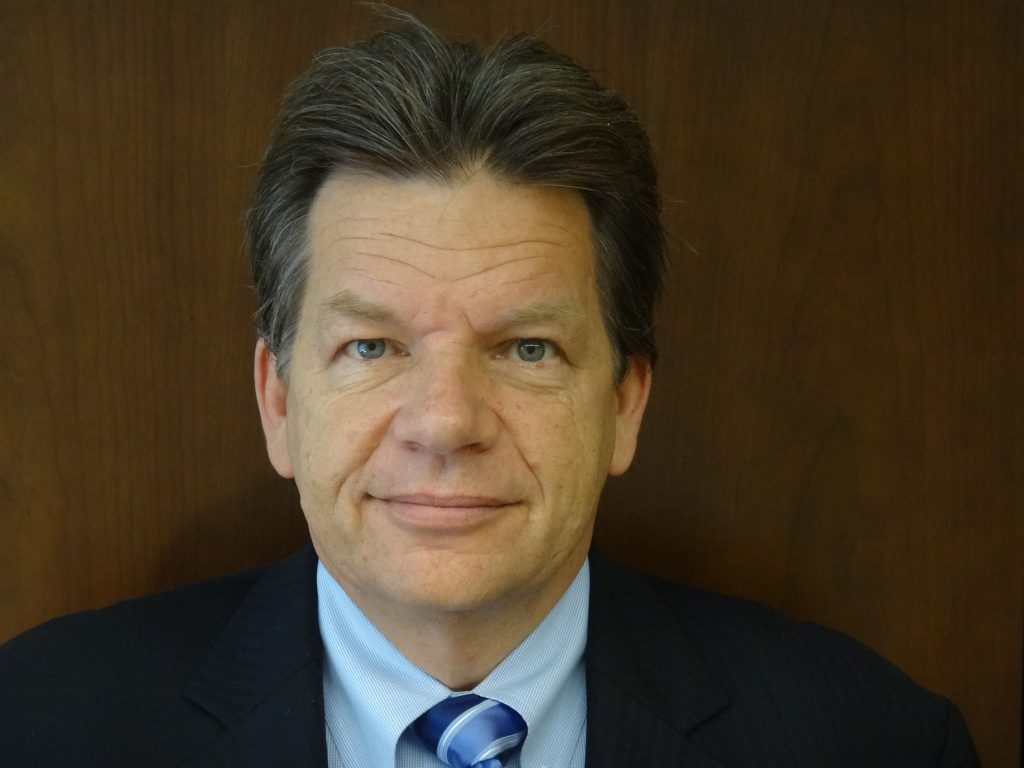 INTERVIEW TRANSCRIPTS:
WSA: Good day from Wall Street, this is Juan Costello, Senior Analyst with the Wall Street Analyzer. Joining us today is Larry Heaton, CEO of Zomedica. The Company trades on the New York Stock Exchange American, Ticker Symbol ZOM. Thanks for joining us today there, Larry.
Larry Heaton: Well, you're very welcome, Juan, and I appreciate the opportunity to chat with you today.
WSA: Sure. So, can you start out there by providing an intro and overview of the company for some of our listeners that are new to the story and might not have caught our last call?
Larry Heaton: Sure. Let me first say that I may be making some forward-looking statements. And I encourage everyone to review the safe harbor disclosure at the end of our most recent earnings press release from November 14, which is available on our website at www.zomedica.com.
To your question, at Zomedica, we market innovative diagnostic and therapeutic products that enable veterinarians to improve the quality of care for their pet patients, increase the satisfaction of the pet parents, and also provide economic benefits to the practice by enhancing workflow, cash flow, and profitability. Currently, we're marketing in two fields: diagnostics and therapeutics. Our diagnostic platform today is the TRUFORMA system that can provide a diagnostic result within about 20 minutes. We offer the instrument to the clinic with no capital outlay required through our customer appreciation program, and they purchase the individual assay cartridges to run the tests.
We currently offer six assays, four of which represent the only test of their type available at the point of care; so highly differentiated. We intend to continuously develop and launch additional assays, including the first assays for horses. Most of these assays will be unique to the TRUFORMA platform.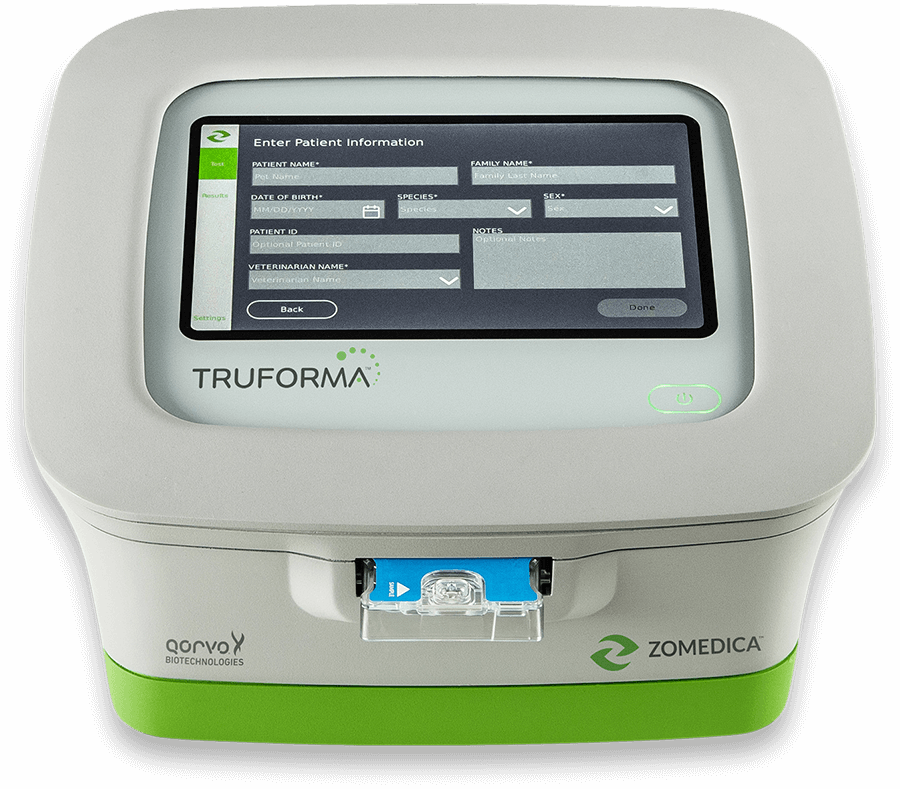 On the therapeutic side, a year ago, we acquired PulseVet, the worldwide market leader in shockwave therapy for equine patients – horses. The treatment promotes rapid post surgical healing, addresses lameness, soreness, tendon injuries, osteoarthritis, was a really great product growing nicely for horses. And then with the launch of an accessory product that makes the treatment applicable to the small animal market, we've been introducing this product to the small animal veterinarians during the course of the year and producing dramatic growth in this new segment, which is 15 to 20 times the size of the equine market; that would be an overview.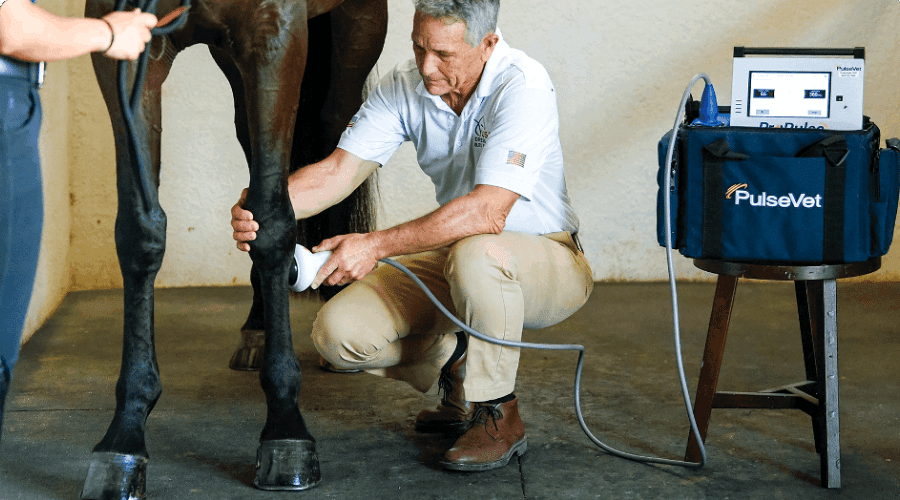 WSA: I appreciate that intro there, Larry. And so can you bring us up to speed on your most recent news, including Q3 results and update on the growth of your PulseVet, which you mentioned, and the TRUFORMA products?
Larry Heaton: Sure. So through the first three quarters of the year, our total revenue is up 24,515% as we have grown both our TRUFORMA and PulseVet revenue significantly. TRUFORMA is up 365% versus 2021, and PulseVet is up 35% versus their 2021 sales as a standalone company. So we are truly growing revenue.
Our gross margin through the first three quarters was 73%, SG&A was down 13% as a percentage of sales quarter-over-quarter. And of the $9 million in SG&A, a third of that, about $3 million, was non-cash stock compensation and depreciation and amortization. So from a financial standpoint, we're pretty happy with the results. In August we finished the build-out and moved into our new global manufacturing and distribution center in Roswell, Georgia. All PulseVet manufacturing and distribution along with TRUFORMA and distribution is now from this facility, and we're moving Revo Squared in which is a company that we recently acquired during December. Over time all manufacturing and distribution will be located here, which will allow us to further reduce costs and improve margins.

WSA: So yeah, outside of that organic growth, can you discuss your M&A activity and your strategy and how those recent acquisitions fit in with your recent product offerings?
Larry Heaton: Our M&A strategy is focused on finding and acquiring differentiated products that do three things for our customers: provide a clear clinical advantage for the patient and their pet parents, improve the efficiency in the vet practice, and improve vet practice economics.
We closed on two acquisitions in the third quarter, both in July, purchasing the assets of Revo Squared and Assisi Animal Health. The Assisi acquisition brings the Assisi LOOP and Calmer Canine products to Zomedica. The LOOP products treat pain and inflammation in small animals and are purchased from veterinarians by pet parents for use at home as a compliment to the therapy that they receive in the clinic, for example, post vet shockwave therapy.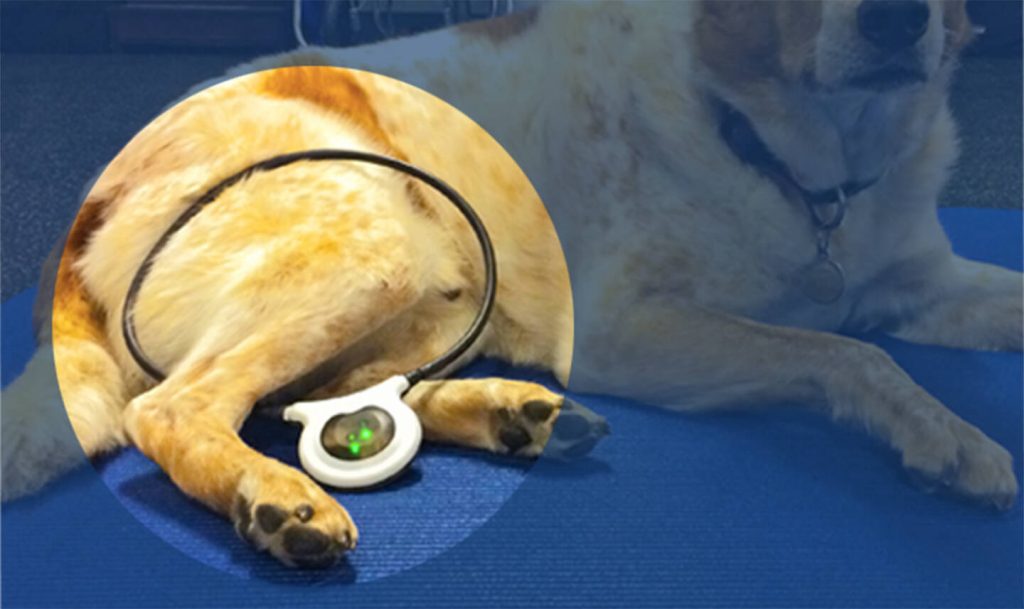 In fact the existing customer base represents great targets for our PulseVet sales team. The Calmer Canine products are designed to alleviate the separation anxiety that pets experience when their pet parents go back to work after having been home pretty much 24/7. In fact, in addition to these products that we got, which are now on the market, we also acquired both the US and international distribution channels, which can now be leveraged for our other Zomedica products providing positive synergies.
We had a partial quarter of sales for the Assisi products during the third quarter, and we expect them to grow over the quarters and years to come. We also acquired Revo Squared to bring to market their MicroView, digital microscopy platform, which we will rebrand as the TrueView device, part of the TRUFORMA suite of diagnostic products. This microscope features the best in class imaging as well as the world's only fully automated slide processing at the point of care. By automating slide processing, image quality is assured for every slide while workflow is improved by reducing the time that techs need to spend smearing, staining, fixing, drying slides. We're currently integrating this device with our My Zomedica web-based portal and expect to launch this product in the first half of 2023.
Now, as we look to the future, we have substantial capital, about $158 million as of the end of last quarter that we can put to work to acquire and then grow additional products that fit our criteria. With the economic situation that we're facing, it's a good time to have capital. Beyond just having the capital though, we are an appealing acquirer to companies that have good products, but are facing the cost of building and scaling a commercial launch, as we now have the commercial infrastructure to bring multiple products to market efficiently and through the most appropriate sales channel.
From both internal development and acquisitions, we now have a field sales organization divided into four areas in the US, an inside sales group, relationships with all the major US animal health distributors, along with two international subsidiaries in Japan and Europe, and around 20 international animal health distributors. In addition, we have e-commerce sales channels and direct-to-consumer sales through an online store. All of this is supported and driven by robust marketing and social media activity that will see us participating in 70-plus animal health trade shows, giving over 40 presentations made by key opinion leaders, introducing the benefits of TRUFORMA, PulseVet, and Assisi therapies to the vets in attendance. And as we look to next year, it'll be more of the same.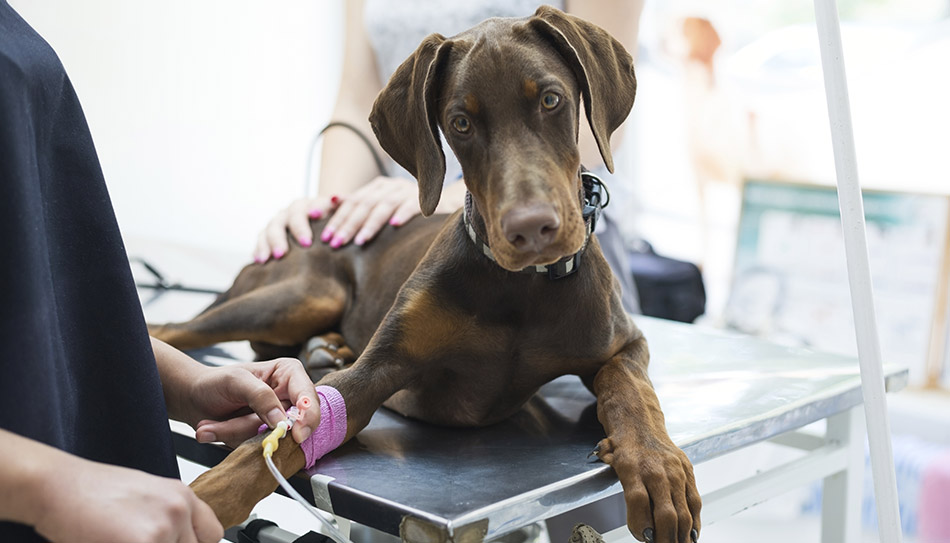 Overall, our sales and marketing leaders have a combined 290 years of experience in animal health. So we are well-versed in launching and growing products. While relatively expensive from an SG&A perspective to build this infrastructure, the costs will go down on a relative basis as we bring additional products to market. For animal health startups or human health companies that have products also applicable to animal health, we offer access to our infrastructure and the opportunity for their leaders to take their products to the next level and further their own careers. As an example, the Founding CEO of PulseVet is our Head of Sales for Zomedica, the Founding CEO of Revo Squared is our VP in Imaging Systems, and the Marketing Head of Assisi now runs Zomedica Marketing. So we think we have a very robust and attractive M&A strategy, and we look forward to continuing this activity.
WSA: Yeah, certainly sounds like you're busy over there?
Larry Heaton: Yes, indeed.
WSA: It's a good thing, right? So, yeah, can you explain the My Zomedica portal and what are the other benefits of your platforms?
Larry Heaton: Sure. So My Zomedica is a web-based portal through which our customers access data related to their Zomedica products, including the results from TRUFORMA, images from TrueView, pathology reports when they get a remote read, VetGuardian monitoring, tracing, real-time video streams. So it's a way to deliver the results and aggregate them all together, and store them, access them in the future, see different results for the same animal. Now, our vision for My Zomedica is to be a very rich and immersive customer experience hub, serving not just as a digital way to access the images or the reports, but an asset to clinicians and veterinarian team day-to-day needs.
When you think about it, vets and techs, when they look at a diagnostic result, sometimes they have a question. And so the ability to offer clinical insights on that screen and that platform as well, whether it's research that's been conducted, or potentially data that we've produced from being able to aggregate all of the data that we assemble. In other words, when our devices are used, they, almost all of them acquire the data and then they send it up to the cloud. We keep a copy of that data, and then we send it back down to My Zomedica to whatever portal, whatever browser they happen to be on, so it's very convenient for them.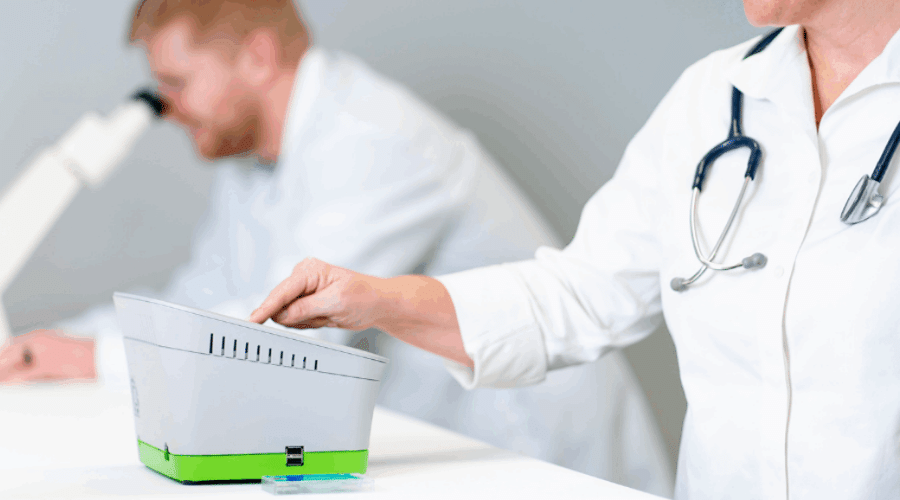 WSA: Right.
Larry Heaton: But longer term we also look to deliver some insights back to the clinic from that data that we've collected that will be useful to practice managers and clinicians. That's a longer term goal. But we're in a position to acquire a lot of data from diagnostic and imaging activities.
WSA: What are the key trends that you're tracking right now in the sector and what do you think makes Zomedica uniquely positioned to capitalize?
Larry Heaton: That's a good question. I think a key trend that's affecting everyone in the market is just how busy vets have become over the past several years. Maybe it's related to the pandemic or post-pandemic phenomenon, because pet ownership certainly spiked during the pandemic. We think it's a long-term trend. There just aren't enough vets practicing today to meet the demand in the marketplace. For each vet that's looking for a job today, there's 16 openings. It's harder to get into vet school than medical school, because there aren't as many vet schools. So it's always going to be a challenge for vets to be able to keep up.
And so anything we can do for efficiency and so on and so forth is a good thing. At the same time though, the trend in recent years of many drugs and parasite treatments have shifted to being purchased online through 1-800-PetMeds or Chewy, and that's negatively impacted the economics of the vet practices, right. So they used to sell — you know, if you needed drugs or special food or whatever, you used to buy that from a vet, but now you get it online, it's a good thing, but not so much for vets, right. Because this trend is driving them to look for new things that can be done to replace that lost revenue.
Our focus of bringing products that improve efficiency and practice economics is directly born from the needs that we hear our customers' voice every day. Now we're also closely looking at a trickling down effect in human health, where we're seeing a greater frequency to review or refer, receive consultation from surgical, clinical medical specialists. The TrueView platform which offers veterinarians the option of either interpreting the slide image that they required themselves, or sending out for a consulting pathologist to provide a report within two hours, it meets both needs. They get to retain the revenue in-house when it's appropriate. But they can easily get the outside perspective when needed. That contrast with other digital microscopy platforms that are on the market, there's a couple of them, that every time they — well, they have to prepare the slide themselves, it takes time. But once they put that slide into the machine, then it automatically goes outside for a consultation. And so their opportunity to retain more of that revenue in-house is not as good as it will be with the TrueView.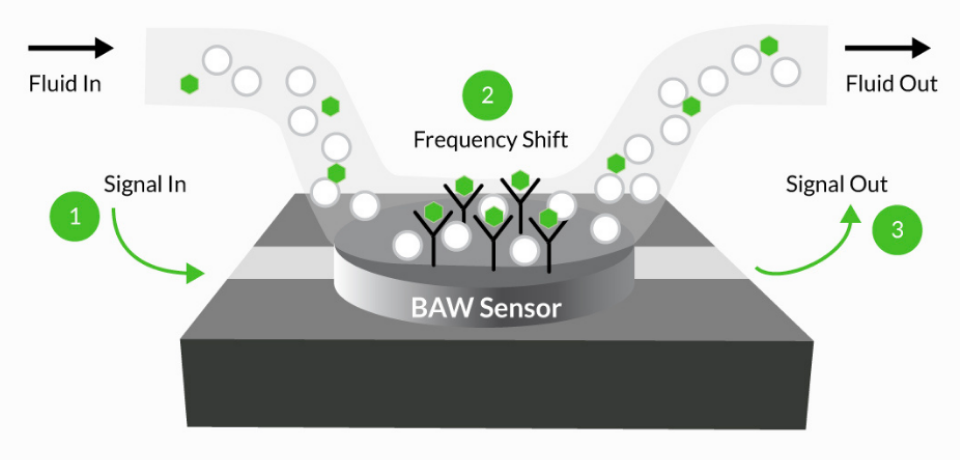 WSA: Yeah, certainly. And so I know you touched on this earlier. But can you talk about some of the key goals and milestones that you're focused on from now until first half of 2023?
Larry Heaton: Laser focus, commercial execution, continuing to grow the revenue organically with TRUFORMA, PulseVet, and Assisi; and effectively launching the TrueView microscopy platform and the VetGuardian wireless pet monitoring system in the first half of 2023. We are expending resources to develop additional TRUFORMA assays, including the first assays for horses. And we expect those will be available in 2023 as early as we could get them out.
From a manufacturing perspective, as we focus on continuing to produce attractive margins, we'll be bringing our remaining products to our center in Georgia. And we're always in the market for synergistic acquisitions. Together I think these activities form the foundation for our pathway to profitability, which we believe we have a clear line of sight to in the quarters to come.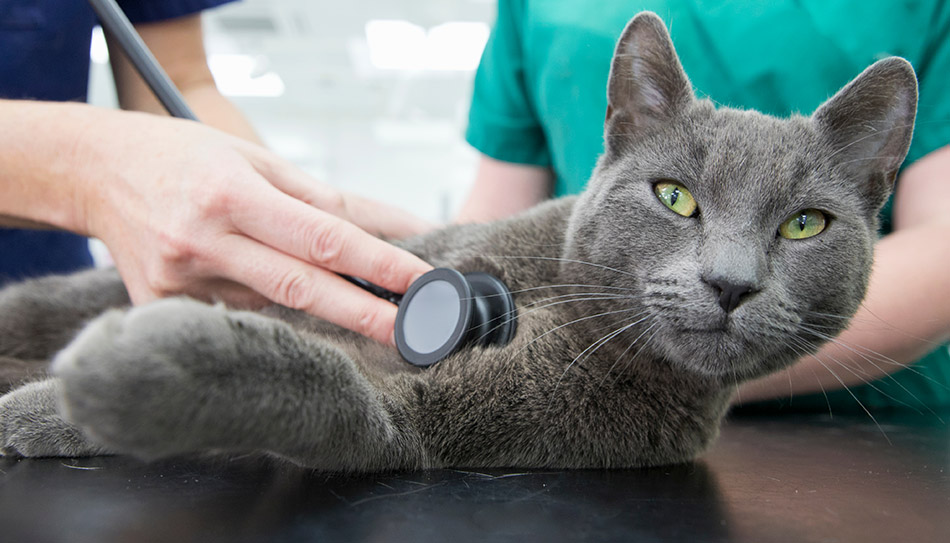 WSA: So when it comes to investors in the financial community, Larry, is there anything that you wish they better understood about ZOM which would result in a possible higher stock valuation?
Larry Heaton: Over the past year we've evolved the company quite a bit, from one, addressing the market with a single product platform TRUFORMA with an annual total available market of around $750 million – $755 million. To one with three products on the market, two products launching over the next six months, with an aggregate annual total available market in the US alone of $2.5 billion. So we're quite a different company today than we were a year ago. We've completed the first phase of our acquisition strategy, which allowed us to build our infrastructure and create strong commercial competency as well as to expand the manufacturing capability that we acquired with PulseVet.
We're now able to meet our customers' needs regardless of where they want to buy through distribution directly with our growing sales force, or through e-commerce with our Assisi product lines. Zomedica today is a growth story that is just starting and one that we believe will reward long-term investors.
WSA: Once again, we're speaking with Larry Heaton, CEO of Zomedica Corporation, which is trading at about $0.20 a share US, market cap is north of $200 million. So before we conclude here, Larry, why do you believe investors should consider the company as a good investment opportunity at this point in time today?
Larry Heaton: Well, all the above. I think, look, the pet health market that we're in is large – $40 billion plus, growing and stable in spite of the economic climate that we're facing. Given the fact that pet parents will spend what is needed when their pets get sick. We've demonstrated the ability to identify, diligence, acquire, integrate, and grow products through acquisition. And we have $158 million in capital and essentially no debt to continue these activities. While we're not yet profitable, we produced gross margins over 70% and believe we have a clear line of sight to profitability and plenty of capital to fund organic growth acquisitions and our modest-to-declining quarterly cash burn. Yet our share price today is less than it was a year ago. So we do believe that we do represent a good investment opportunity, especially for shareholders who take a bit of a longer view.
WSA: Well, we certainly look forward to continuing to track the company's growth and report on the upcoming progress. And we'd like to thank you for taking the time to join us today, Larry, and update our investor audience on Zomedica from our interview back in May. It's always good having you on.
Larry Heaton: Thanks lot. I appreciate the opportunity.