ABOUT: Acutus is an arrhythmia management company focused on improving the way cardiac arrhythmias are diagnosed and treated. Acutus is committed to advancing the field of electrophysiology with a unique array of products and technologies which will enable more physicians to treat more patients more efficiently and effectively. Through internal product development, acquisitions and global partnerships, Acutus has established a global sales presence delivering a broad portfolio of highly differentiated electrophysiology products that provide its customers with a complete solution for catheter-based treatment of cardiac arrhythmias. Founded in 2011, Acutus is headquartered in Carlsbad, California.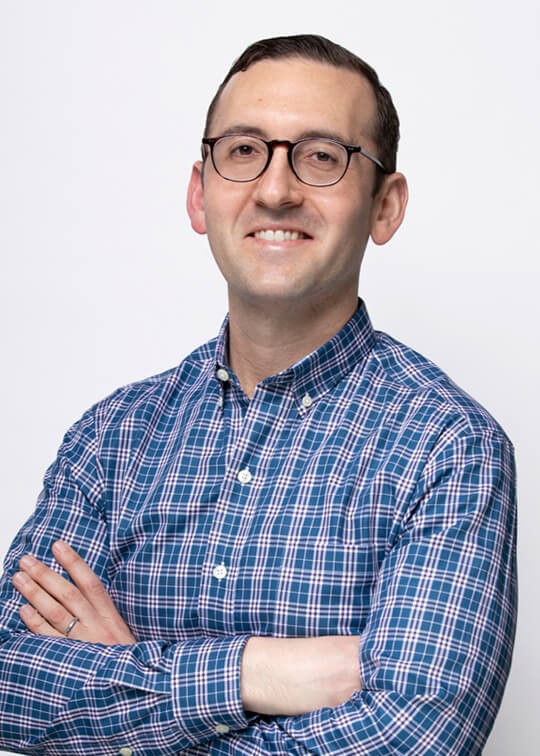 Acutus Medical, Inc's (NASDAQ: AFIB) CEO David Roman recently spoke with Wall Street Analyzer to provide an overview of the company, discuss recent news, and go over key goals for the next 6-8 months. The company is focused on the treatment of atrial fibrillation and other cardiac arrhythmias and has a novel mapping system that enables physicians to visualize disease on a patient by patient basis and therefore has a higher success rate than current standard of care procedures. Mr. Roman went over AFIB's recent Q3 results that included an over 50% increase in their international procedures and a 17% year to year growth in overall procedures. Perhaps the biggest announcement was the company's deal with Medtronic for sale of their access portfolio, referred to as Left Heart Access (LHA), and consists of uncapped revenue based earn-outs for four years after the official launch. Acutus Medical produced $17.3 million in revenue in 2021. The company is working on a full market release of their software platform before the end of 2022, plans to release data from their AcQBlate Ablation study in February, and will announce further milestones regarding the Medtronic transaction.
INTERVIEW TRANSCRIPTS:
WSA: Good day from Wall Street, this is Juan Costello, Senior analyst with The Wall Street Analyzer. Joining us today is David Roman, CEO for Acutus Medical. The company trades on NASDAQ ticker symbol AFIB. Thanks for joining us today, David.
David Roman: Juan, thanks for having us. We're looking forward to the conversation.
WSA: Yeah, certainly. So for some of our listeners that are new to the story, can you provide us with intro and overview of AFIB?
David Roman: Absolutely. Well, our ticker almost summarizes the story in four easy letters. So we are an arrhythmia management company focused really on disrupting the standard of care for the treatment of atrial fibrillation. Just as a way of background, the global arrhythmia management market is about a $6 billion industry that has been very consistently growing at double digits for the past several years with the obvious interruption associated with the COVID-19 pandemic. But otherwise, this has been a pretty sustainable growth industry, and that growth has really been driven by three factors. One is underlying demographics. Two is advent of new technologies, and the third is increased diagnostics and awareness from technologies like the Apple Watch or the Zio patch from companies like iRhythm or some of the other monitoring companies out there.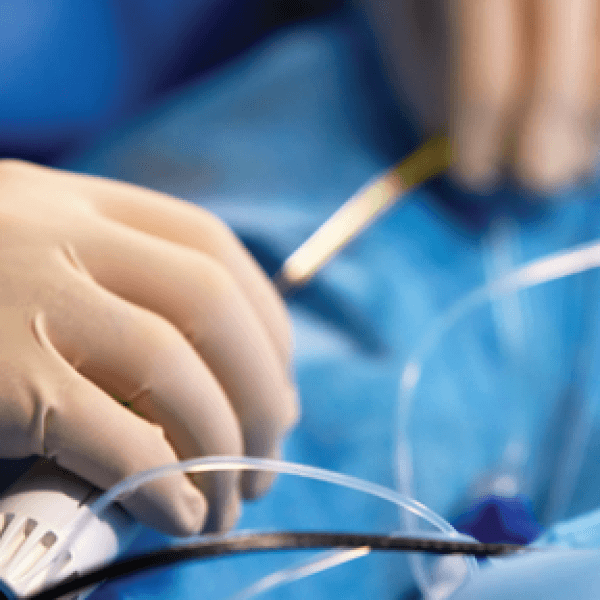 The reality is that the treatment of atrial fibrillation and other cardiac arrhythmias has accelerated in its development in the past 10 years from being a drug therapy-based disease management category to one where device therapy really has become standard of care. That said, while device therapy has moved into the driver's seat from a standard of care perspective, the outcomes for more advanced diseased patients or more complex arrhythmias aren't especially good. So when you look at the landmark clinical studies out there, there's about a 50% success rate in the complex patient population at one year, and it's very hard to see a world where that is considered standard of care, especially when you look across other areas of medical devices, whether that's transcatheter heart valves or things like the Abiomed pump where you see efficacy rates in the elderly and more complex population, way in excess of 50%.
So Acutus was really founded on the vision that 50% success rate is not acceptable. We are a company who is striving to transform outcomes for patients who suffer a more complex disease, and for whom current standard of care doesn't meet the needs of the disease and that's really where we add value and differentiate ourselves in this marketplace.
WSA: Great, please bring us up to the speed on some of the most recent news as you put out Q3 numbers which saw improved EPS and you also had the deal with Medtronic?
David Roman: Sure, so when Acutus was founded, our core technology was a mapping system—best way to think about a mapping system— it's a little bit like your GPS guidance on where you should treat a patients' arrhythmia. And right now, most companies approach this from a one size fits all navigation system where a physician will go in with a mapping catheter through a minimally invasive incision, they will treat the patients what are called their pulmonary veins or do a pulmonary vein isolation. But a PVI is basically designed in through the theory that all patients' arrhythmias originate from the same place and they can all be treated the same way. And I think we all know that disease, particularly cardiovascular disease is very personalized.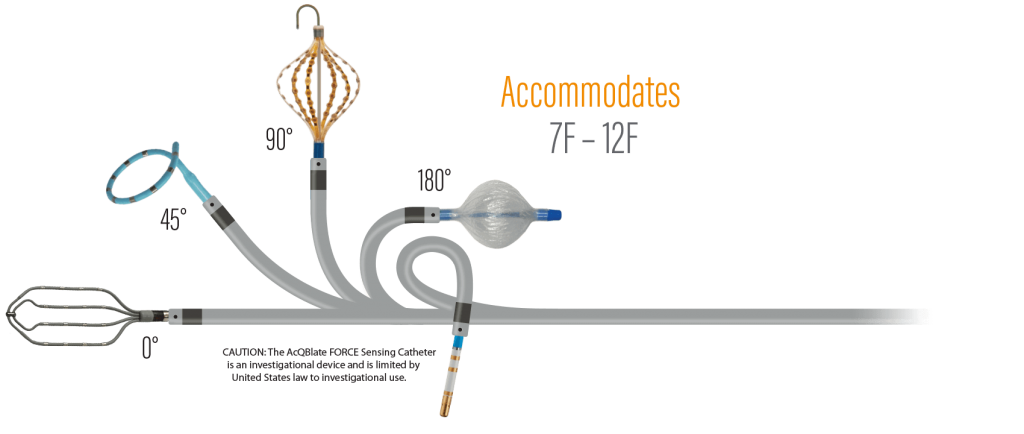 So what Acutus has developed is a novel mapping system to enable physicians to visualize disease on a patient by patient basis. Now, one of the dynamics that has impacted our commercial performance is that while that navigation system is very unique, it's a little bit like we have been offering a GPS system without a car. And I think we all know what happened to those Garmin things that you would stick on your windshield or that people were supposed to walk around with. While Garmin provided great navigation for people driving, walking, running, biking, etc., the value is in combining the navigation and the vehicle. As I look, one of the things that we talked about in our third quarter earnings call was the submission of our PMA or pre-market application to the FDA for approval of our ablation catheter. That ablation catheter which we expect to get approval for in the first half of next year, which will start to really complement our mapping system. And again, using this GPS analogy, we're going to be adding a high-powered car to our GPS system, which will really change the physician experience.
As I look at our third quarter results, it's almost like a tale of two markets where our business outside the United States has access to our ablation catheter because of different regulatory requirements. However, domestically, we don't have access to that product and that does add some procedural inefficiency as of today. If I contrast the two regions, just to kind of frame this for investors, we grew our international procedures over 50% in the third quarter, whereas our US procedures were actually down on a year-over-year basis. Some of that is due to the comparison from a COVID rebound in the year-ago period, but we really are seeing much stronger adoption internationally because of having a therapeutic catheter. Now, as we roll into next year, that'll start to equalize a little bit where we think the United States will become a more significant growth driver in '23 and beyond.
But toggling back to Q3, just to complete answering your question, we showed 17% in procedure volume growth on a year-over-year basis. We grew our revenue per procedure on a year-over-year basis by mid-teens on a constant currency basis, and we've significantly improved our operational performance with over 30% reduction in our cash burn and operating expenses in the quarter compared to the prior year. So the way we've kind of characterized the Acutus story to investors really beginning in Q2, but really reaffirmed in Q3, is that 2022 is a transition year, where we stabilized the business, we undertook a strategic transaction with Medtronic to sell a product line that really capitalizes us for the next several years. We've gone through a lot of leadership transition. I took over as CEO in July. We have a new CFO. We've had a lot of turnover through the organization, but this is really about establishing the foundation for our future. And then 2023 becomes a year where we return to growth, and then even more significantly thereafter.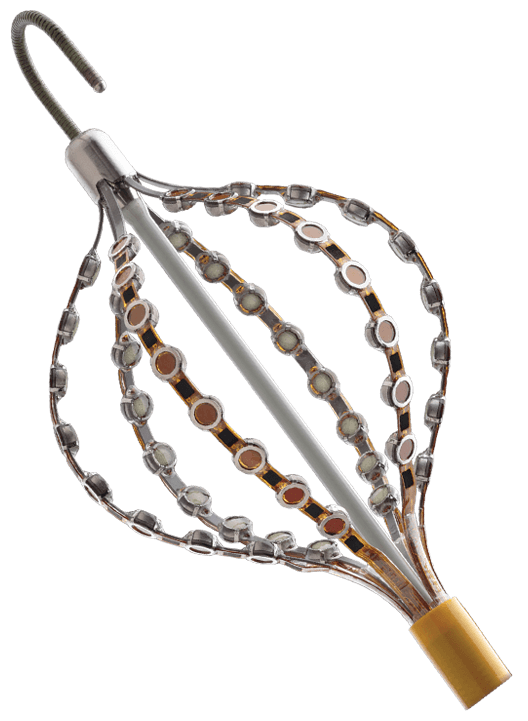 WSA: Right, that Medtronic deal included the sale of some of your key patents. Can you talk a more about your patent portfolio; Are you hoping to sell off most of it or further develop?
David Roman: Yeah, it's a great question. So one of the things that was part of the original Acutus strategy was to be an end to end player across the three areas of arrhythmia management, access, diagnostics and therapy. Each of the patent portfolios for those three kinds of sleeves of the business lived independent from one another and we have very strong IP on our core mapping technology on a global basis. We have very strong IP on our ablation catheter. What we ended up selling to Medtronic was our access portfolio, which is referred to as Left Heart Access or LHA. That was a business that Acutus had entered several years ago through acquisition. We bought the IP from another company, completely redesigned it in house. I think it was 14 months from bench top to 510 (k) clearance, which is just a real reflection of how quickly and effectively we innovate.
But the reality was as we went through a strategic review earlier this year, we had to really hunker down and focus, right? We live in a different capital market environment than we did two years ago. We have quite frankly not executed against our original expectations and have really had to make some significant changes to the company. When we looked across our portfolio and undertook this deep strategic review, we said our core value proposition is in diagnostics and therapy or diagnostics and mapping, we use interchangeably, and therapy and Left Heart Access is a great market. It's actually pretty easy from a go to market strategy in comparison to the mapping and therapy platform. But we would need to invest meaningfully in our sales organization to be able to scale that product line, which we didn't think was a prudent decision for us or for our investors. So, we were very fortunate to have developed a product that is in very high demand. And we sold the product to Medtronic in April – well, we announced the deal in April this year, closed it in June. But this is really a partnership with Medtronic also because we are manufacturing the product for the next several years. And we will also get revenue based earn-outs for four years post their launch.
So while it did clip a portion of our revenue, what this really does is it does two things for the company. One is it forces us to focus. Our salespeople are going to be held to the same quotas they were, but with less product. They're going to have to really bear down on this mapping and therapy platform and sort of use the elbow grease to build the market. The second thing it does for us is it provides a fair amount of capital to be able to execute that strategy and puts us in a position where we don't need to raise money until…we've said publicly we have about two years of cash on hand. So that puts us in a very advantageous position right now, given everything that's happening in the macro environment. And just to put it into context for investors, we did $17.3 million of revenue in 2021. This product line we sold contributed about $2 million of those sales. So it is not the lion's share of our business, but this does capitalize us for the foreseeable future and requires us to focus on our core value proposition.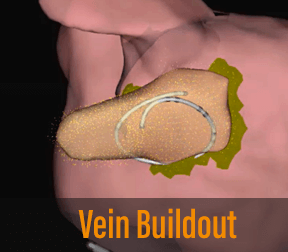 WSA: Right, so investors can look forward to those milestone payments as well as about four years of the revenue earn-outs?
David Roman: Correct. And those revenue based earn-outs are uncapped. So the better Medtronic does, the better we do. And what I can share with investors is based on our early engagement with Medtronic, we are very, very bullish about how this partnership is going to unfold. Their engagement has been extraordinary. This is a product that fits right into Medtronic's bag, and from my experience working with Medtronic and in other professional settings, this is a product with which they will do very, very, very well, which in turn feeds through to us.
WSA: So, yeah, talk to me about the first half of 2023. What are the key goals that you're looking at and that investors can look out for?
David Roman: Sure. I am very excited about the next seven or eight months actually because we've sort of exited a period of restructuring and are entering a period of putting our foot on the accelerator. And you know one of the things, as I'm sure some of my colleagues will listen to this, but I can't underemphasize enough how strong our team is. We have been through a lot of change. The company has gone from 340 people at the end of last year to 225 today. And that is a just huge amount of change for any organization to endure. But as I look across the team now, we have some of the best people I've ever worked with across every single function right now. So, as I said on an earnings call last week, I think we've got the right people in the right roles to execute our strategy and I think investors are going to get to see a lot of that in the next seven or eight months, as you ask about the first half of 2023.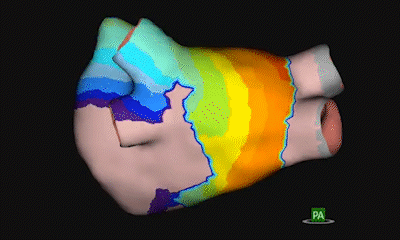 I want to start with 2022 because we're going to announce some time before the end of the year, moving into a full market release of our next generation software platform and I know sometimes with medical device companies, it's hard to kind of articulate the value of software. But our software is the engine and the brain of our system. These software launches are hugely important to both upgrading the features of our system, but also improving physician workflow and driving increased case volumes.
In February, we will release data from our AcQBlate Ablation US study. Remember, I mentioned that we had filed for approval. We have not disclosed the data because we're looking to present it in February at a major medical meeting. What I can say about the data without giving specifics is that we are very confident that the data, both safety and efficacy, will support our growth objectives going forward and we wouldn't be looking to publish this if we didn't foresee a positive result from that.
The third thing we'll be announcing sometime in the first half of next year is the next milestone in our transaction with Medtronic, which will initiate a $17 million payment to us sometime in the first half of next year. We will have another software release called AcQMap 9 sometime in the second quarter and then we should be announcing full approval of our ablation catheter in the US also sometime in the first half next year. So it's a very catalyst-rich seven or eight months here and we also have our quarterly earnings, but I think it's really important that we have additional data points coming out that help further establish our value proposition, that aren't necessarily just earnings. It's going to be a pretty news flow packed seven or eight months here.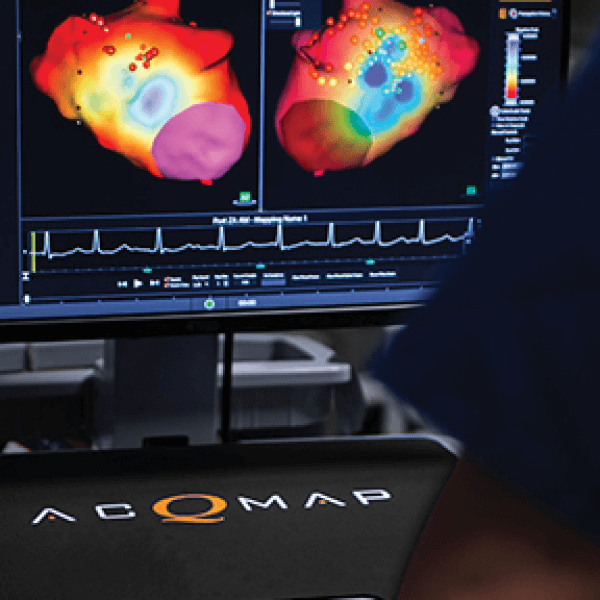 WSA: Definitely look forward to seeing some of those releases out on the market and some of those milestones coming up. Can you walk us through your background experience, David, and you know who the key management there is? What's your skin in the game?
David Roman: Sure, absolutely. So I've been at Acutus now just about 18 months, I joined in March of 2021 as our CFO and was promoted to President and CEO in July of this year actually, it was on my birthday so it was a very nice birthday present from our board of directors, but I'm really excited to be in this role. Prior to joining Acutus, I spent five years at Baxter International in Chicago running strategy and FP&A for Baxter, and for the 12 years prior to that, I was a sell-side equity analyst covering the medical device space. I spent four years at Morgan Stanley and eight years at Goldman Sachs and when I was at Goldman, I led the medical device research team. I have lived, breathed, and slept at this space for a very long time and my depth of experience in the industry from a strategy and market perspective gives me great confidence in Acutus' future, and this is just a fantastic opportunity.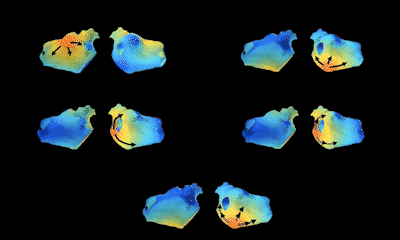 As far as my skin in the game, I do own a significant amount of stock in the company, both straight equity and options. I have not sold a single share of stock and can't obviously disclose my future plans, but I am very committed to this organization and to driving value for investors.
In terms of the broader management team, I'll start with our VP of Finance and interim Chief Financial Officer, Takeo Mukai, who brings over 20 years of corporate finance experience to the company, including 14 years at Medtronic in a variety of leadership roles. His experience is really important to driving our objectives on operational and financial excellence. And then, if I look across the broader leadership team, our commercial team is led by a gentleman named Kevin Mathews, he's in charge of global sales. He comes from Philips and previously was with a company called Volcano that was acquired by Philips, also a fantastic background. I would put our commercial team is, I would put them up against any sales team in the entire medical device industry.
If I look at our clinical support specialists, the people who are in cases every day, they are people who are leading sales territories, I could not be more happy with the overall organization we have from a commercial perspective. And then clearly for a company like ours, the R&D and technology innovation side, our Chief Technology Officer, Derek Cho, is one of the founders of the company, he is still very engaged and he is not engaged as some founder as you might expect is a figurehead. He has his sleeves rolled up, he is in the weeds helping design products, helping to guide people. We are actually fully vertically integrated as a company. Everything we make is made by hand in Carlsbad, California. We have a fantastic operations team led by Chris Ingman, who brings 20 plus years of medical device manufacturing experience. So we have a really, really good team and I haven't named everybody here, but that's not because I'm intentionally omitting anybody, only because I could go on and on and on about every individual on my leadership team, who contribute so significantly to the company, and whose experience, as I said, I would stack up against any other early stage company in the industry.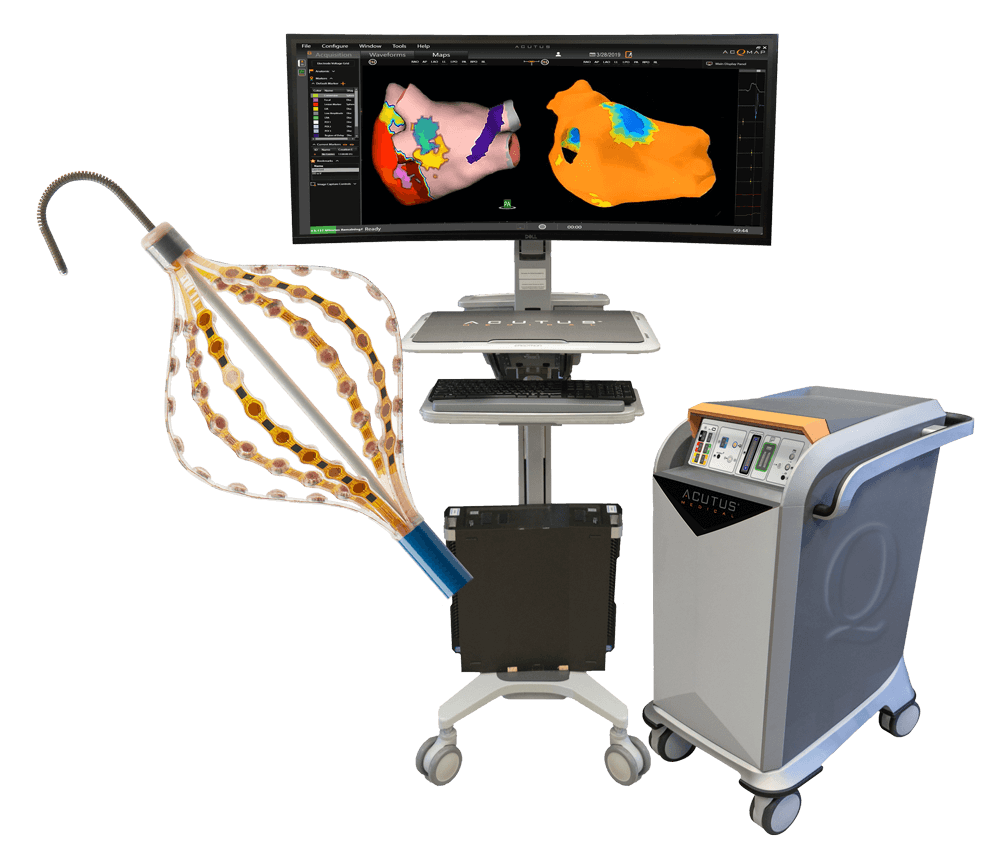 WSA: Right, yeah, you don't want to get the Oscar music, when you're accepting the award and trying to thank everyone.
David Roman: That's right.
WSA: So yeah, as far as investors and the financial community are concerned, obviously, you know, the stock is below the NASDAQ minimum bid and down about three times where it was trading in August. What do you wish investors better understood about the company or the sector—which has also taken a hit—that would result in a higher valuation?
David Roman: Yeah, so I mean clearly we have been subsumed in sort of the fallout from pandemic era IPOs and the glut of funding that occurred over that time period, but I don't really blame things on the macro. We need to own where we are as a company and, you know, up until I took over as CEO, our execution and the consistency with which we achieved our targets just wasn't there. And I know that we need to demonstrate to investors that we can continuously execute against the goals that we set for ourselves and that we set for investors. And we are creating a culture internally of accountability and shared ownership, and we know that that is critical to driving investor engagement and driving the stock price because there's no substitute for execution. One of the things that I think investors will start to see over the next several months, I laid out for you some of the news events that we expect to share between now and the middle of next year. I don't think we are getting much credit for that. And quite frankly, if I were an investor, I would have a question mark on it also.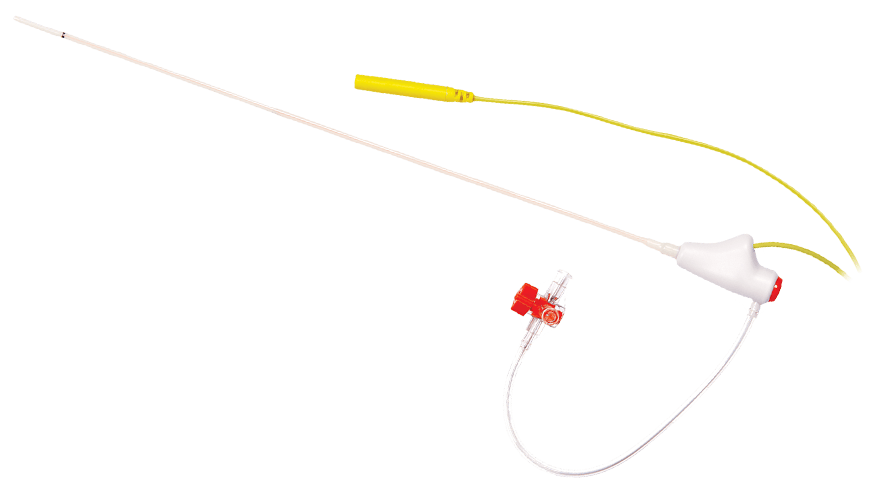 So I think for us it is about continuous execution, and what I really would implore investors to do – I can't unscramble eggs and change the past. But what I can do is set out a clear set of expectations and a clear set of targets, and then achieve those targets, and that's where I would ask investors to focus on the story right now is, we got to look forward, we have a great future in front of us, we're going to start to put wins on the board, to put some meat on that bone, which I think is really important. And we will work through the challenges that we have, so you bring up the NASDAQ listing requirement. You know, we have 180 days to cure it, we did get a NASDAQ notice in June and we cured it in 30 days. We have until May or something like that to cure this one. We will take the actions necessary to stay listed, but I believe that as we start to execute, investors start to see positive news flow from the company that becomes a snowball effect, and I would ask that people give us a chance to show that we can execute against the plan we have and that we can achieve the goals that we are establishing here.
WSA: Certainly, so once again we're speaking with David Roman, CEO of Acutus Medical Incorporated. That's AFIB on NASDAQ. Current share price, 66 cents a share, market cap slightly south of $20 million. So, before we conclude here, David, why do you believe investors should consider the company as a good investment opportunity at this point today?
David Roman: Yeah, so I would say there are three things I'd point to. Firstly, we operate in a large attractive and growing market where there's every reason to believe that this category is going to continue to grow at a double-digit rate for the foreseeable future. Second, we have a truly differentiated technology that we have launched, iterated and are refining now to significantly accelerate the adoption of that technology. And then third, we have made significant changes to this organization to create a strong and viable growth platform for the next several years. A lot of that restructuring and reorganization is moving into the rearview mirror, and our future looks brighter than ever. I have never felt as good about the company as I do right now and I think investors here have a fantastic opportunity to enter a stock price that is severely depressed for a variety of reasons, some of which is macro, some of which is company related, but where all of that is sun-setting, and we start to move into a period of more attractive growth that will reward all of our stakeholders, investors, employees, physicians, and other industry participants. So I think now is a great time to enter the story ahead of some significant news flow, as well as investing in a new management team, who is committed to execution and the creation of shareholder value.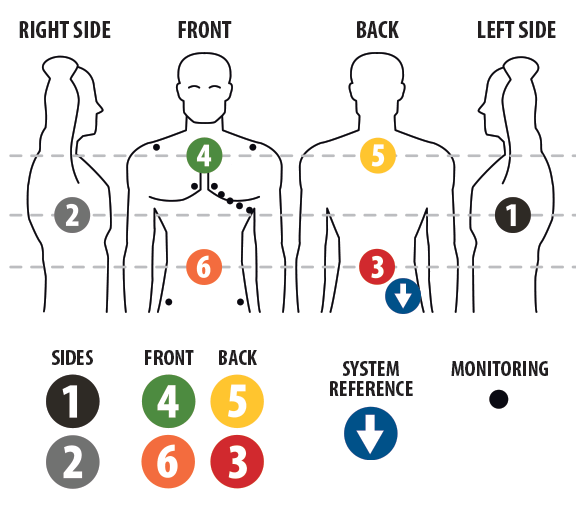 WSA: Well, we certainly look forward to continuing to track the company's growth and report on the upcoming progress. And we'd like to thank you for taking the time to join us today, David, and introduce our investor audience to Acutus, to AFIB. It was great having you on.
David Roman: Thanks Juan. I appreciate the opportunity and I look forward to updating you on our progress.