ABOUT: Pro-Dex, Inc. designs, develops, manufactures, and sells powered surgical instruments for medical device original equipment manufacturers worldwide. The company offers autoclavable, battery-powered and electric, and multi-function surgical drivers and shavers that are primarily used in the orthopedic, thoracic, and craniomaxillofacial markets. It also provides engineering, quality, and regulatory consulting services; and manufactures and sells rotary air motors to various industries. The company was founded in 1978 and is headquartered in Irvine, California.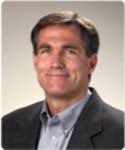 INTERVIEW TRANSCRIPTS:
WSA: Good day from Wall Street, this is Juan Costello, Senior Analyst with the Wall Street Analyzer. Joining us today is Rick Van Kirk, CEO at Pro-Dex Inc. The company trades on NASDAQ, Ticker Symbol PDEX. Thanks for joining us today there, Rick.
Rick Van Kirk: Thank you for having me. Appreciate it.
WSA: Yeah, great. So it's been about a year since our last call. For some of our listeners that didn't catch our previous conversation, can you provide an overview of the company and the equipment that you provide and the needs that you address?
Rick Van Kirk: So we're a medical device manufacturer. We do both contract manufacturing and design & developments. We try to one-stop-shop for people. And we make power tools for the operating room, if you will, arthroscopic shavers and screwdrivers, thoracic drivers, other products along those lines that can weather the tough conditions in an operating room and sterilization processes afterwards. And we try to make it as easy as possible for people to get through their procedures.
WSA: So can you bring us up to speed on some of the most recent news there as you put out in the results?
Rick Van Kirk: Yes. Our fiscal year ends in June, so fairly recently we put out the results for last year and our fourth quarter, and we were very pleased with those results. We continued our year-over-year growth and set a company record for revenue at a bit over $44 million. Our fourth quarter was our first $12 million quarter in terms of revenue. So we were really pleased with that. We were doing all that work at the same time as commissioning a new building, which is another thing that we're pleased about and looking forward to. It's a new additional building, not a replacement building, so we're going to be doubling our capacity and that will be very soon. The building is operational. We're just going through some of the final validations and certifications and things like that with various agencies, but we're really close to like I said, doubling our potential capacity and continuing the growth here.

WSA: Yeah. So I was just actually going to ask you, how are you planning on dealing with some of those supply chain issues and some of the recent challenges? Obviously, you've continued to grow the company despite some of those setbacks in the sector.
Rick Van Kirk: Yeah. Like a lot of people it's been a challenge. You just got to work it every day. It's still an issue; I think and hope the worst is behind us. Earlier in this calendar year, I think was the peak of our challenges. Our third quarter, which ended in March was from a top line perspective a bit lower than normal. The good news is we were getting the customers the products that they need. And the other issue besides availability is obviously is the cost for a lot of the components that we were having to go out and help frankly some of our suppliers find was higher than normal, affects themargins a bit. So the good news is we were taking care of customers and growing the top line, but yeah, there is a lot more effort and challenge going into it this year.
WSA: What are the key goals that you're hoping to accomplish not just for the next few months, and in terms of year-over-year with the growth?
Rick Van Kirk: Well, we have never been shy about saying that we have aggressive growth plans and we expect to continue that. I'm hesitant to give out numbers; in fact I never really do. But I think the fact that we bought an additional building sends a pretty good message about what our intent is, our forecasting is like. And we have a pretty robust sales and product development pipeline right now to support that. So I expect the year-over-year growth to continue for years to come, honestly.

WSA: That's great. Well, perhaps you can talk about your background experience as well as that of some of the key management team, what's your skin in the game?
Rick Van Kirk: Well, I've been with the company 16 years. I started as the Director of Manufacturing and worked into this role close to eight years ago. And I've been in manufacturing my whole life in the Southern California area, so it's just turned out to be a good fit. And our management team is a nice combination of people that have been with the company for a long time – 15, 16 years, and others that are fairly new. So you've got some continuity and you also have the opportunity to kind of bring in some new ideas or new approaches to consider and things like that. They're all very senior and experienced in their fields, whether they're new to the company or not. It's as strong as our management team as I think we've had here in my 16 years in the company.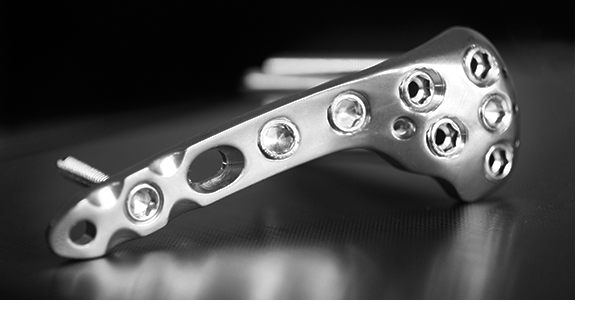 WSA: When it comes to investors and the financial community, what do you want them to know about the company of what makes you guys unique in the space, and is there anything perhaps you wish they better understood, which would result in a higher evaluation?
Rick Van Kirk: Well, I think what makes us unique is we've been doing this a long time. We've made probably over 50,000 of these surgical hand pieces and we've got some technology that other companies do not. So those are important things to consider. We obviously are committed to growth and investing back in the company, whether it's buildings or equipment or people in training, people at R&D. We've invested heavily in R&D. And we have a board that is extremely supportive of all these efforts. So if you line that all up, I'm pretty optimistic about our future.
WSA: Right. Well, I know you have to keep it closer to vest, but do you have any new products in the pipeline and can you talk a little bit more about your pipeline and product portfolio?
Rick Van Kirk: Yeah, we've got in terms of development I'd say, three or four projects. A couple of them are new products and a couple of them are I would say, options or supplements to existing products that will enable us to sell more of those, so kind of a nice mix there. We've got some proposals that we're following up with that we're trying to secure to kind of add to the developed pipeline, and that list is pretty robust for us at least in terms of historical proposal activity. So again, like I said, things are lining up. We have to execute all these things and finish projects, close deals, get the building up and running. But that's all stuff in theory we can control. So again, things are lined up for us to continue the growth pattern. I appreciate the interest and support of investors, and I think if they stay with us or take a strong look at us, they will ultimately be happy.
WSA: Right. Well, perhaps a little smaller known part of your company you also have a refurbishing portion or section. Can you explain what that is?
Rick Van Kirk: Yes, we have the ability to repair maintenance any of our products. And so they last a long time, but eventually they might need some repair because certain parts will wear out. So we're able to do that. We could do that for all of our products and I think pretty much all of our customers take advantage of that service.
WSA: Yeah, certainly. And yeah, probably better to go within for the repairs, right?
Rick Van Kirk: Yes, we make the product. So in theory we would know it better than some other repair houses out in the world. So it would make sense that they would send them here. Not only do we know the product, we have the relationship with the customer and if they have questions about things, that's easier for them to get answers I think because of the relationships and history we have with them.
WSA: How's the feedback from the surgeons and patients.
Rick Van Kirk: The surgeons really like our product. And what that does, it really enables our customers to sell a lot of their product, which kind of comes in a kit with the drivers that we send, like they sell a lot of the plates and screws and implants. So the more the surgeons like the hand piece that they provide them, the more of their products will be sold. It's kind of like their razor blade model if you will. If people like the driver they're providing, which they get from us, then they'll sell a lot more plates and screws and things like that.
WSA: Yeah, that's great. So once again, we're speaking with Rick Van Kirk, CEO at Pro-Dex Inc. trading on NASDAQ PDEX, trading at $19.02 a share, market cap is about $70 million. So before we conclude here Rick, why do you believe investors should consider the company as a good investment opportunity today?
Rick Van Kirk: Well, a couple of reasons. I think we've got a pretty good track record the last seven or eight years, and you combine that with some of the things we were talking about a few minutes ago, how things are lining up in terms of capacity and projects and development. Like I said, I'm optimistic and I think we will continue the trend that we started seven-and-a-half years ago.
WSA: Well, we certainly look forward to continue to track the company's growth and report on the upcoming progress. And we'd like to thank you for taking the time to join us today Rick and get an update here to our investor audience on Pro-Dex. It's always good having you on.
Rick Van Kirk: Thanks. My pleasure. I look forward to next time.