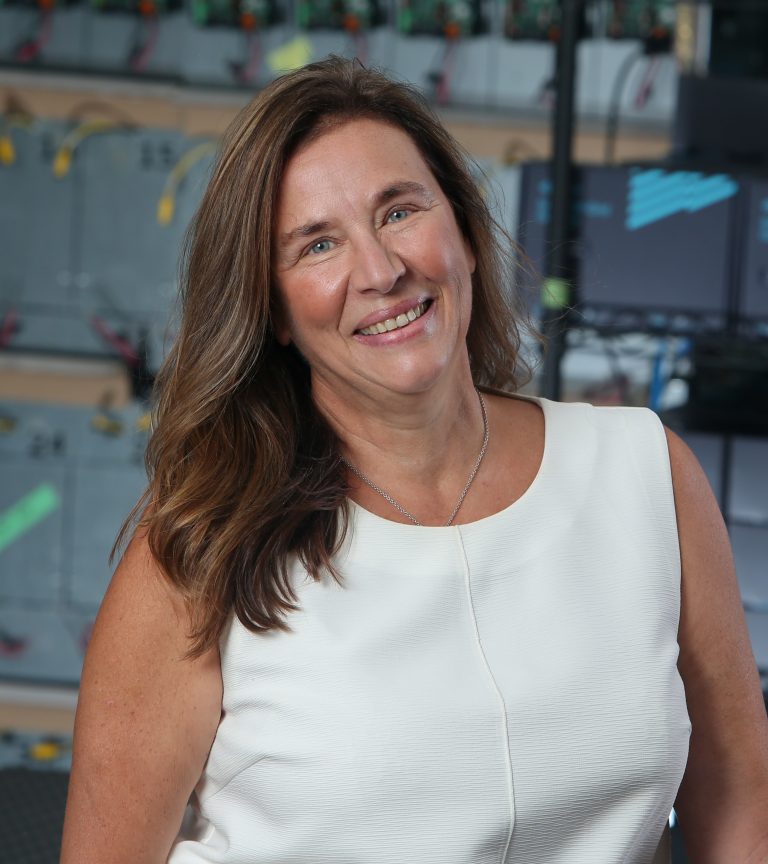 INTERVIEW TRANSCRIPTS:
WSA: Good day from Wall Street, this is Juan Costello, Senior Analyst with the Wall Street Analyzer. Joining us today is Miriam Tuerk, CEO and Co-Founder at Clear Blue Technologies International. The company trades on the TSX Venture, CBLU and over-the-counter, CBUTF. Thanks for joining us there, Miriam.
Miriam Tuerk: Thanks for having me, Juan.
WSA: Yeah, great. So it's been about six months since our previous call—For some of our listeners that may have not caught our last interview—Can you provide us an overview of the company?
Miriam Tuerk: Sure. Well, it's certainly been an interesting six months in the world. So Clear Blue Technologies is the world leader in Off-Grid power. We believe that the power infrastructure around the world today is going to go through the same change that the telecom network did. It's going to move from being almost 100% grid-powered systems to a hybrid world of wired and wireless Off-Grid power. We founded the company over 10 years ago to build reliable Off-Grid power systems that can power the world's mission critical systems like telecom towers, satellite Wi-Fi systems, street lights, smart city infrastructure. And today, we have operations in 37 countries around the world systems installed, which we monitor and manage and control through our service team and our cloud-based infrastructure.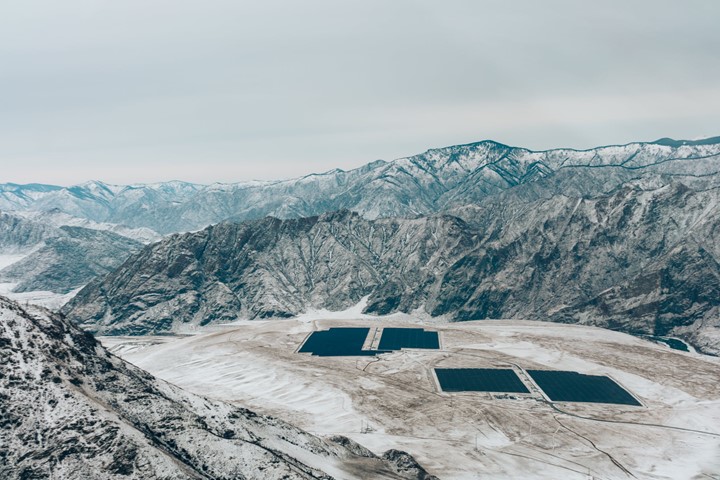 WSA: Yeah. And so can you bring us up to speed there on some of the most recent news?
Miriam Tuerk: Yeah, so it's been an exciting six months for Clear Blue. Today, we were actually thrilled to announce that we have received Government of Canada non-diluted funding of $4 million to support Clear Blue scalability and growth. This is an interest-free 10-year loan with payments beginning in 2025 and is a non-dilutive source of funding for Clear Blue. Aside from the funding side as from a sales and marketing perspective, we had a very busy year. In Q1, we announced a number of partnership and customer deals with GCES, YahClick and iSAT and all of these projects are progressing very nicely. We've already shipped equipment for these customers and we have more deals planned to ship in both Q3 and Q4 of this year.
Our new Pico-Grid product, which is specifically for satellite Wi-Fi and for IoT was announced in Q2 and it has garnered significant interest. Even though it's still in the trial phase, we have a number of trials starting in Q3 and at least three different customers who each individually would be very large channels for us to sell to marketplace and all of them are quite keenly interested. So it's been a very busy six months for us and the outlook for the rest of the year is quite strong.
WSA: What are the key goals that you're hoping to accomplish here over the last half of 2022?
Miriam Tuerk: Well, 2021 was a great year for us. We doubled our revenue by over I think, it was 103% growth in our revenue and we are working very hard to try to achieve very similar growth targets for 2022. We believe that we are very close to EBITDA and cash flow positive in the last two quarters of this year and going forward and that is a key focus of the company. Additionally, we have over the last two years established ourselves very strongly in the telecom vertical in Africa and now in South America and that market started off in cell phone towers and is now expanding to satellite and so we're capitalizing on that gross demand to achieve significant top line growth and EBITDA and cash flow positives possibility for the company in the near term.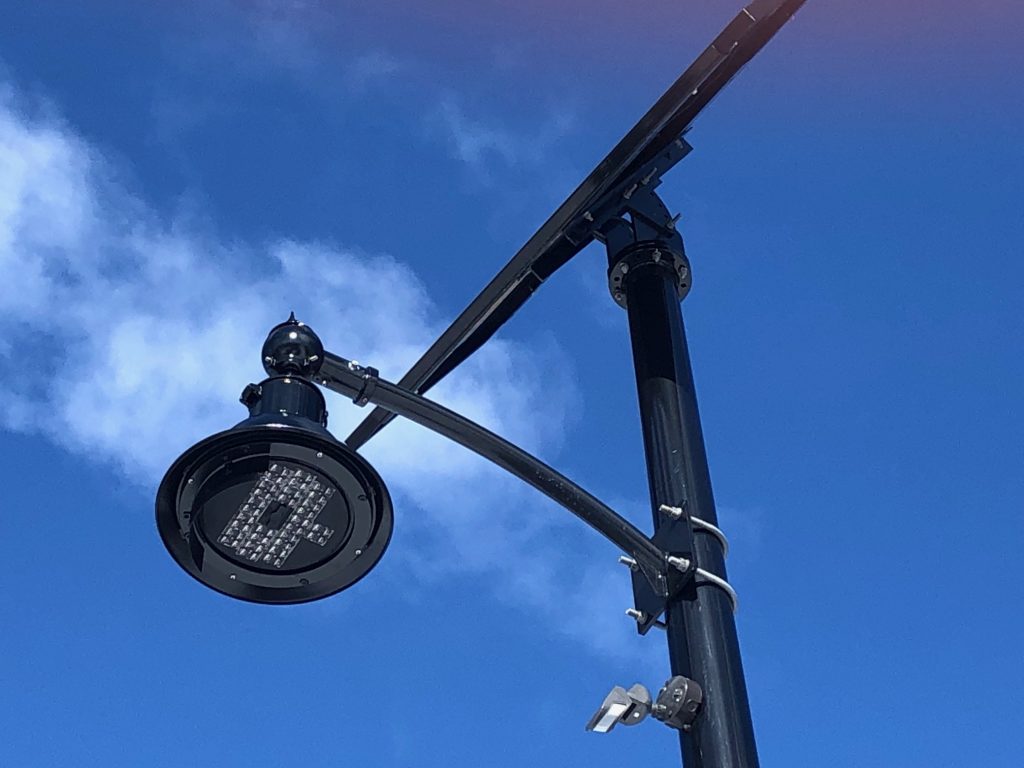 WSA: So what do you feel makes Clear Blue unique from some of the other players in the sector and able to capitalize on some of the key trends there?
Miriam Tuerk: So there is actually not a lot of other players in our sector. Most people think of Off-Grid and solar as connecting solar systems to power a building or to feed into the grid. We are the only company in the world that is focused on smaller systems, Nano-Grids and Pico-Grids for things like cell phone towers and satellite Wi-Fi and smart city solar infrastructure for street lights. Those systems need a reliable managed Off-Grid power and that's what we focus on. From an opportunity perspective, there is nearly two huge catalysts that are hitting us right now. Number one, oftentimes the alternative is diesel generators and with the way gas prices have gone in the last six months and are foreseen to be high in the future, we're seeing a lot of customers accelerate their adoption and conversion to solar Off-Grid to get away from the high-class gas infrastructure.
And I think anyone who has come through COVID understands the importance of connectivity. There are still 3 billion people in the world today who do not have good internet connectivity and there are significant momentums. A number of companies around the world investing for example in satellite technology, we've seen companies like Starlink, our partners YahClick and Avanti and we were up in Q2 a partnership with Viasat, a leading company out of the US in Carlsbad, California, just a fantastic organization that is really leading the global markets from a satellite and services perspectivity and we've been selected as their solar partner. So those drivers while the world economic environment is quite difficult are actually positive indicators for us and are driving momentum in our business.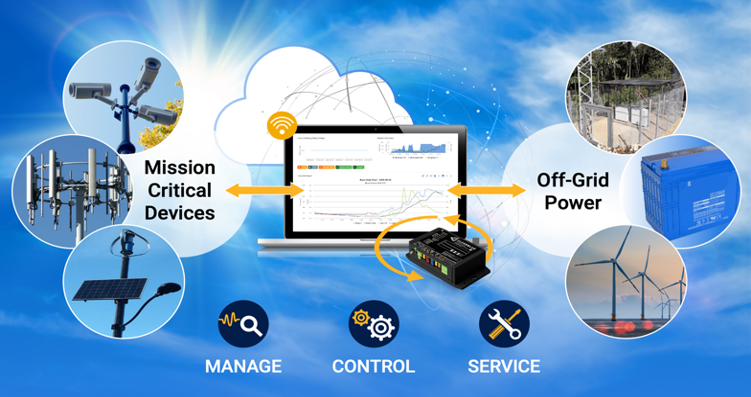 WSA: That's good, Miriam. And so perhaps you can talk a little bit about your background experience and who the management team is there? Have there been any additions or shifts since we last spoke?
Miriam Tuerk: No. So we have a pretty stable management team. We added the last two key resources into our management infrastructure last year. We started off with three co-founders, each of which have very different expertise. One is a leader in power and power systems. Another is a leader in cloud computing and communication technology. And I have a strong experience with startup companies and scaling new entrepreneurial technologies and business models. We've supplemented that with a great CFO, a fantastic marketing and sales team and most recently operations and productions. So the company has got a pretty strong management team that's working very hard to achieve significant results to the benefits of our shareholders.
WSA: Well. Good and so as you continue to speak with investors in the financial community, what kind of gauge are you getting from them as far as them understanding the company's story and what do you wish perhaps they better understood about you guys?
Miriam Tuerk: So we have really strong investor support. The micro-cap market has been pummeled over the last little while. And I believe that from an industry perspective we see that a lot of investors are now turning to the micro-cap marketplace for strategic investments in companies where there is significant potential upside. Clear Blue has always had a very good trading volume. We're not an orphaned company. We have strong market support both in North America and in Europe. And the reason why the stock is down right now is just really macroeconomic factors. We're currently trading at less than one times next year's revenue, which is just a really false value that has nothing to do with the real value of the company.
So we believe that coming out of the summer, we're going to see strong investor support, strong momentum and pressure up on the stock. And as the company especially has received this most recent funding as well as the fact that we are very close to and will be crossing over into positive cash flow very soon, the company is poised to take us go to the next level of growth. And I think once that happens then the stock is going to start to be much more realistically aligned with the true value of the company.
WSA: Yeah, certainly. So the current US share price you're looking at $0.09 US and market-cap is about 8 million US. So before we conclude here Miriam, why do you believe investors should consider the company as a good investment opportunity at this point today?
Miriam Tuerk: Well, as I said, I think it's really just a market factor in terms of the external macroeconomics that have caused the price to go to where it is. But when you look at the fundamentals of this company, Clear Blue is operating and managing mission critical infrastructure. Our customers are telcos, satellite service organizations and cities and municipalities whether you're in Allentown, Pennsylvania or Toronto, Canada or anywhere around the world, we're running and operating infrastructure. And infrastructure is mission critical. They are solid customers and this is not something that is subject to government grants and the whims of policy.
The fundamentals of the business case are very strong for our technology and our customer base is quite good. So because we'd invested a lot in our IP and our technology, the company has a very strong foundation and a huge moat around it more than 10 billion transactions and more than 7 million operating days of data that we have and really no one can beat us in terms of what we can deliver to the marketplace.
WSA: Well, we certainly look forward to continue to track the company's growth and report on the upcoming progress and we like to thank you for taking the time to join us today Miriam and you get a update here to our investor audience on Clear Blue Technologies. It's always great having you on.
Miriam Tuerk: Thanks for having us, Juan. We're a great stock to put on your screen and watch what's going to happen. I think it's going to be a great fall for Clear Blue.