ABOUT: Based in Ann Arbor, Michigan, Zomedica (NYSE American: ZOM) is a veterinary health company creating products for dogs and cats by focusing on the unmet needs of clinical veterinarians. Zomedica's product portfolio will include innovative diagnostics and medical devices that emphasize patient health and practice health. It is Zomedica's mission to provide veterinarians the opportunity to increase productivity and grow revenue while better serving the animals in their care. For more information, visit www.ZOMEDICA.com.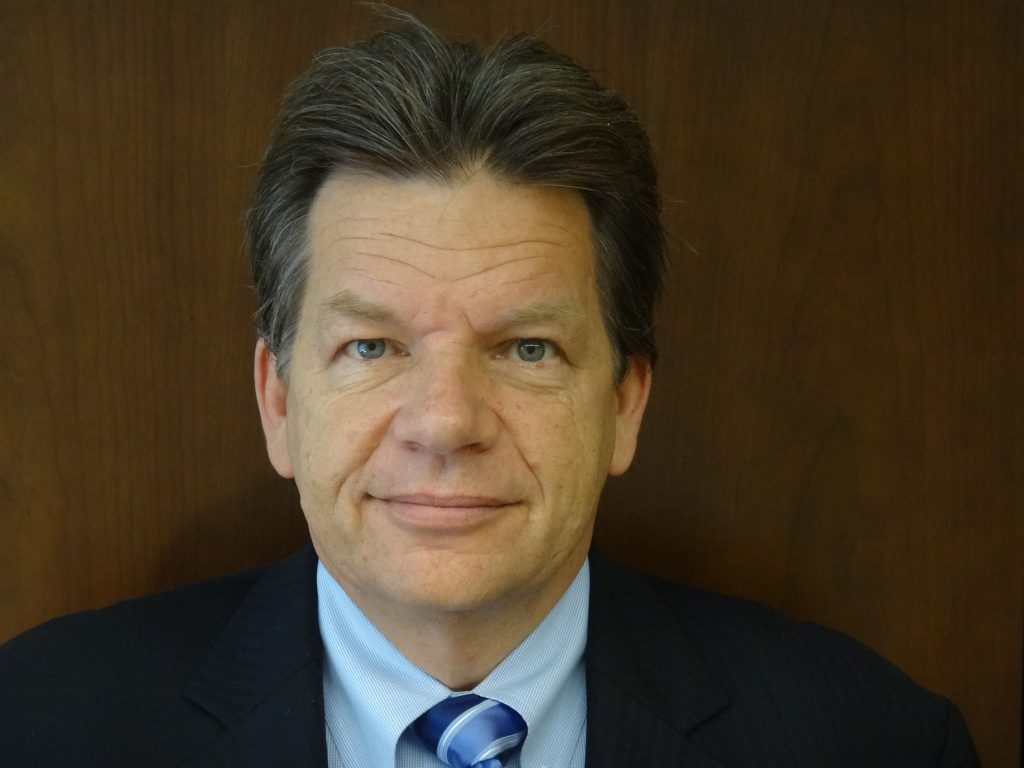 INTERVIEW TRANSCRIPTS:
WSA: Good day from Wall Street, this is Juan Costello, Senior Analyst with the Wall Street Analyzer. Joining us today is Larry Heaton, the CEO and President at Zomedica Corporation. The company trades on the New York Stock Exchange, ZOM. Thanks for joining us today there, Larry.
Larry Heaton: Happy to do it Juan.
WSA: So yeah, please start off by providing us an overview there of the company.
Larry Heaton: Yeah, so at Zomedica we market diagnostic and therapeutic products that enable veterinarians to improve the quality of care for their pet patients, that also benefit their pet parents, and the vet practice itself by improving workflow, cash flow and profitability.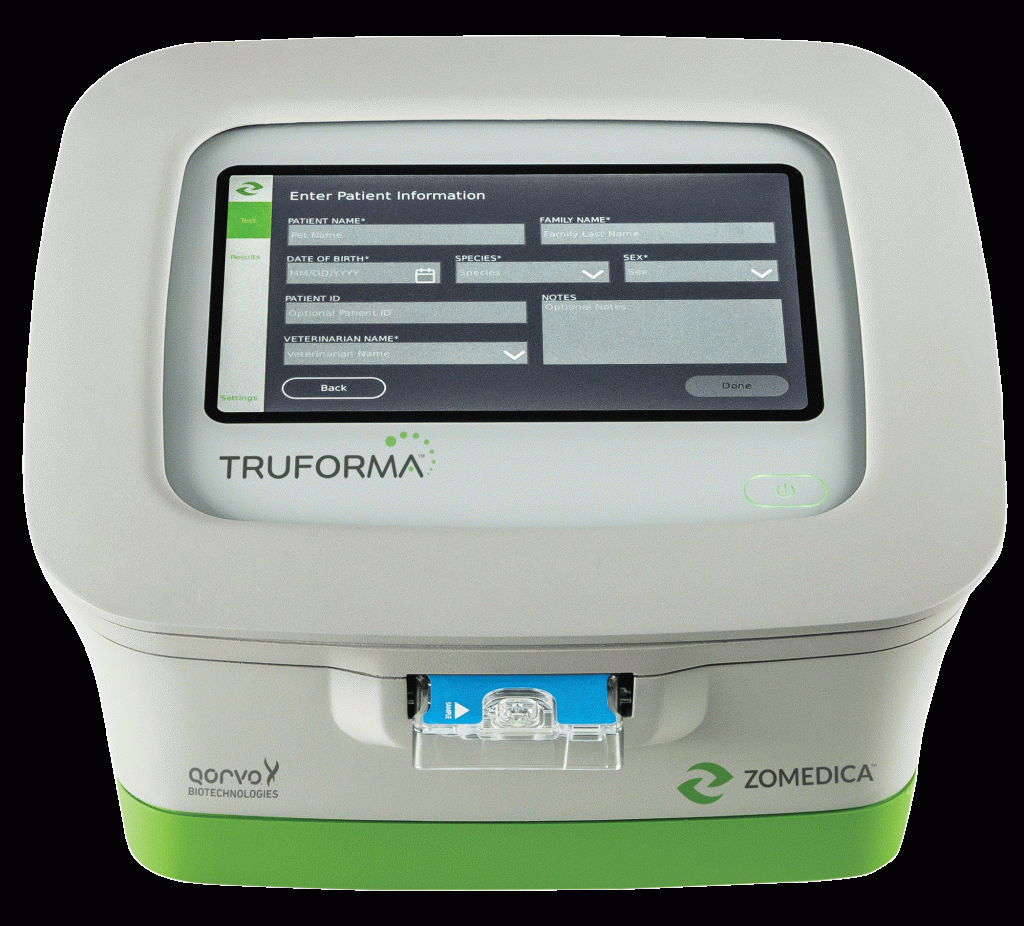 WSA: So, can you bring us up to speed there on some of the most recent results as you just put out the quarterly revenues?
Larry Heaton: Sure, we announced earnings for the first quarter on May 10, and we were very pleased with our first quarter performance. We saw 38% growth in revenue year over year, while maintaining gross margins of 74% and reducing our cash burn to 2.6 million for the quarter, leaving $192 million in cash on the balance sheet. When compared to the prior quarter, we were down a wee bit, around 7%, but I know that in the animal health market, especially for capital equipment, generally the first quarter is the lowest revenue quarter, followed by the third and the second, and the highest revenue quarter is the fourth quarter, which is what we're comparing to as customers take advantage of tax credits, and other end of the year opportunities. So for us to be within 7% of the fourth quarter was gratifying especially when you look at some of our competitors, for example, ASKA was down 14% sequentially. So overall, we were pleased, especially since the area that we focused on, which was our Salesforce launching the recently acquired PulseVet product into the small animal market was up 500% year over year and 200% over the fourth quarter.
WSA: So yeah, can you talk about your platform and applications?
Larry Heaton: Sure. So, currently, we're marketing in two fields, diagnostics and therapeutics. Our diagnostic platform is the TRUFORMA system that can provide an in-clinic result within about 20 minutes. We offer the instrument to the clinic with no capital outlay required through our customer appreciation program, and they purchase the individual assay cartridges to run the tests. We currently offer four assays including oneespecially for cats with thyroid disease, and one for endogenous ACTH which is used in conjunction with dogs and Cushing's disease, which are only available from Zomedica. We also continue to work with our partner to bring new assays to market which many of which will be unique to TRUFORMA.
On the therapeutic side, we recently acquired PulseVet, which is the worldwide market leader in shockwave therapy for as you mentioned equine patients. The treatment promotes rapid post-surgicalhealing, addresses lameness, soreness, tendon injuries, osteoarthritis, in horses. It also does that in small animals, but up until recently, it required that that small animal be sedated, and that's not really something that mainstream vets really were excited about doing. But with the 2021 launch of an accessory product that makes the treatment applicable to small animals without the need for sedation, we trained the Zomedica salesforce early in the first quarter, and they've been busy rolling this out to small animal clinics. First quarter results were outstanding and that the team generated 30 sales to these customers.
Now since the system comprises of consumable component also, which must be repurchased after every 50 treatments, these sales didn't just generate around $30,000 per clinic capital sales, but also established a revenue stream going forward. In fact, today about half of PulseVet revenue is from the sale of consumables at $2,000 per hand piece. As we look at the futurePulseVet's revenues have come primarily from the horse market, and we expect those sales to continue to grow, but we're very excited about the small animal market which is 15 to 20 times the size of the equine market, given a much larger number of small animal clinics in the United States.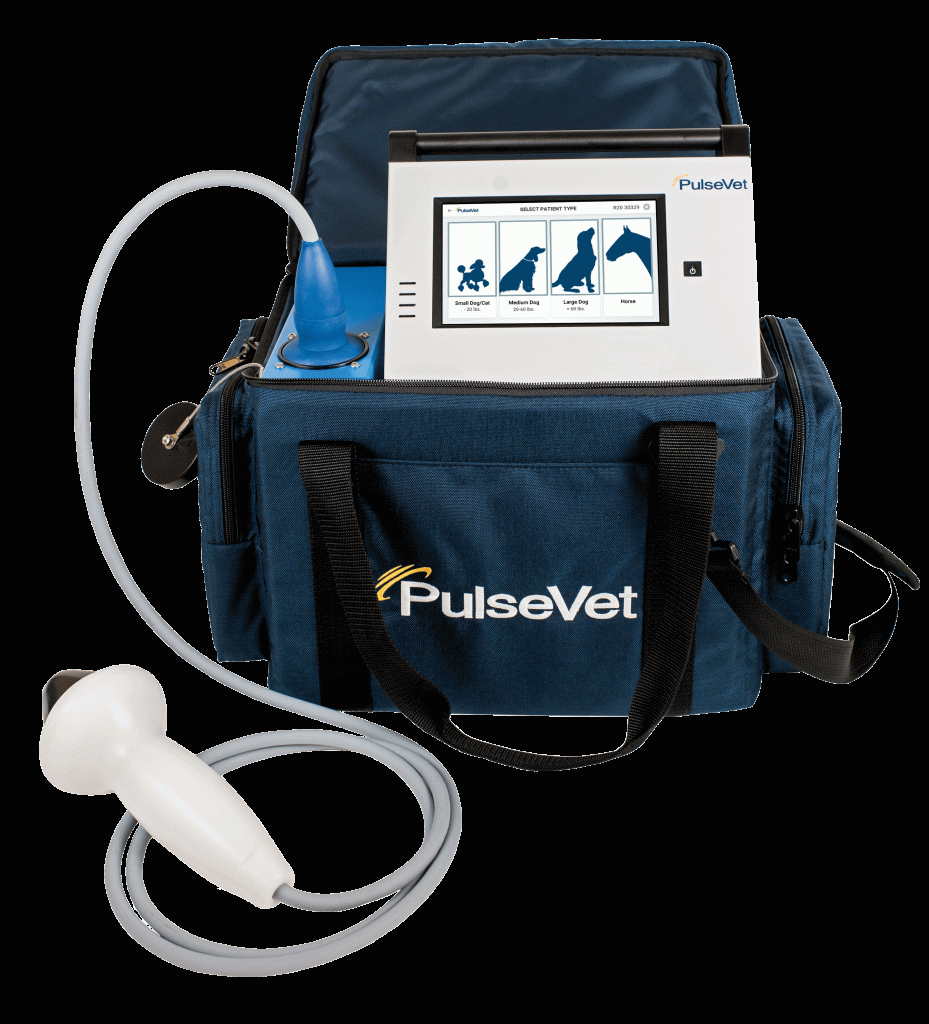 WSA: Surely so yeah, what are the key goals that you're hoping to accomplish here over the course of the next six months?
Larry Heaton: Well, we see that today vets are very busy. Their practices are very busy, they're very labor intensive and so to that end, our focus is on developing, and or I should say primarily acquiring products that positively impact practice workflow and cashflow, while benefiting the pets, their parents and of course, the vets caring for them. Since we have a very solid balance sheet with substantial cash on hand, about 192 million, we have plenty of resources to invest both in our core diagnostic business by building the installed base and providing the clinical education and marketing support to build traction and utilization, and also our therapeutic shockwave business as we penetrate the small animal market.
Over the last six months, we built a very capable marketing department led by an industry veteran, and we're also growing the sales channels, including both field sales and inside sales capabilities. Having said that, our sights are set on further acquisitions of additional product lines or companies that add to our portfolio of products that benefit vets, their patients, their pet parents, and a substantial portion of our available capital is earmarked for that effort. We've strengthened the management team with key additions in HR, legal, operations, finance, and of course, sales and marketing to be able to identify, acquire, integrate and grow new business lines.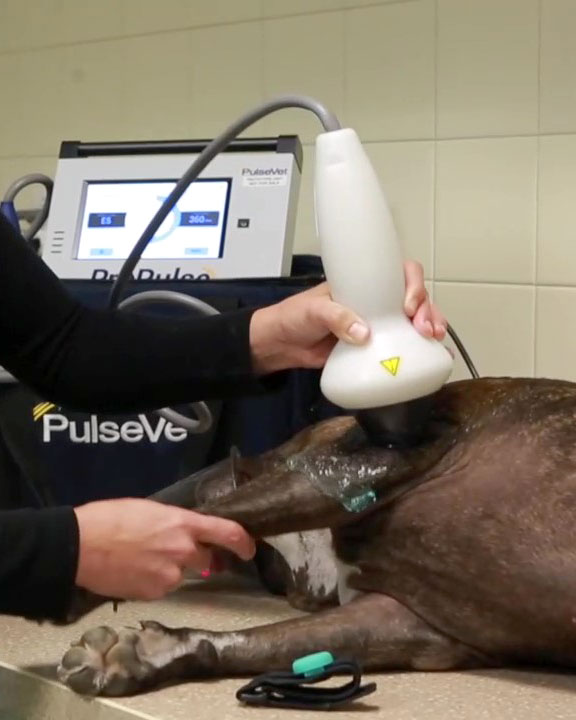 WSA: So perhaps, you can talk a little bit about, your background experience, Larry, and who the key management and team members are, as you have had a few additions last quarter.
Larry Heaton: Sure. So, my background is 35 years plus in the human health market. I've worked at and led actually large, very large companies, public companies, private companies, pure startups, diagnostics, and also have a lot of experience in M&A. And so when this opportunity became available, it was something that I thought I could really bring value to, because here I see the key is building the sales and marketing infrastructure and deploying that effectively, as well as effectively using our cash to be able to do some meaningful acquisitions. The team we have, I think, really good competent people now and in positions of general counsel and, and head of human resources, and finance and whatnot, and we also brought someone that had worked for me before, in terms of operations to be able to not only acquire the companies, but to integrate them and manufacture the products and bring costs down.
We have a key head of business development that is very experienced in animal health, having done over 30 M&A transactions, and he has been very effective as he brought the first PulseVet to us back in October, we closed that, and, I will say that he's been very busy between then and now and we have a few things that are in the hopper as we look to the future.So, we've got, I think, a very strong team that we need to be able not only to identify the opportunities and acquire them, but also effectively manage those and grow them once we've acquired them.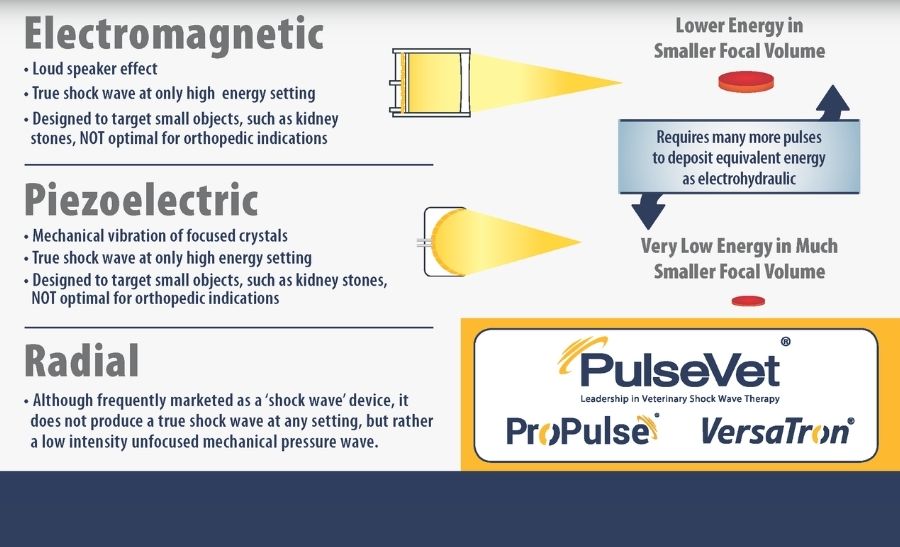 WSA: Yeah, certainly. So as far as investors in the financial community, what do you think they're missing from the story or what do you wish, perhaps they better understood about you guys which would result in a higher valuation?
Larry Heaton: Well, I think valuation and stock price, the price of the stock is always determined by the market. But the value of the company is a function of our assets and our opportunities to grow that value. In that regard, I think a quick review of those assets and opportunities would highlight in that an excellent time to acquire Zomedica shares. First, we had $192 million dollars in cash as of the end of March, 194 million if you add working capital, and we've earned only 2.6 million in cash in the first quarter. So clearly, we have plenty of runway to capitalize on opportunities to grow. One of those opportunities and now an asset is PulseVet, which we purchased for 71 million in October of last year. Since our acquisition, the revenue has grown significantly for the last six months. The revenues are up 51% versus their performance as a standalone company in the same period in 2020-2021.7.7 million versus 5.1 million.
The most significant driver of growth for this segment was the increased revenue from the small animal segment of this business, which was at 500% over the first quarter of 2021, and as I mentioned, 200% over fourth quarter.So, we certainly believe it is a well performing asset and worth every penny of the $70 million that we paid for it. We have a substantial war chest of cash available to continue to pursue M&A opportunities. We built the management team to integrate acquisitions, and we have the Salesforce to grow the business post that. So for us, the drivers of increased value are, we continue to grow the installed base of TRUFORMA diagnostic instruments, we're doing that, to continue to bring new assays to market. In just this quarter, the first week of April, we launched our fourth assay, and we're working on with our development partner on others to launch later this year.
We penetrate the small animal market with PulseVet products, it's 15 to 20 times larger than the equine market, and we've had a very good start in that endeavor. And then strategic acquisition of additional product lines in our companies with complementary products. That'll bring us to profitability, and needless to say, cashflow positive. You know, in this context of assets and opportunities, I know that the stock price is currently trading at around 20 cents a share, reflecting a market cap, that is less than cash on hand, and far less than cash, plus the value of our core diagnostic business, and the recently acquired PulseVet asset. So, my strong opinion anyway, is that it is certainly worth consideration for purchasing Zomedica shares now.
Juan Costello: Certainly, so ZOM's market cap is about 230,000, and it's trading at about 20 cents per share.So, before we conclude here, why do you believe- well, I guess, you covered a lot of it, but just to kind of get a recap of what makes you guys unique and able to capitalize on the trends in the sector. What, why do you believe investors should consider the company as a good investment today?
Larry Heaton: So, I think that we have a potentially a sort of a unique situation in that on the one hand, we are very much like a startup in terms of our core diagnostic product. This is a product that was just launched early last year, it is a product that has a razor and razor blade model, it is a product that we are increasing the installed base by providing that to customers without the need for laying out any capital on their part. And we make our money, we grow our sales from the usage of that device. The more assays we have, the more usage we'll get. The bigger the installed base, the more usage we'll get. And so, we're very early in that process. We have a perspective that focuses on the lifetime value of the customers that we have, but we're still very early in the process. And yet, unlike many startups, we have $192 million in the bank. So, we don't have to, we can afford to build this value over time.
And then of course, what are we going to do with that money? It could give us sort of, 15-20 years of runway at our current burn rate, or we can use that money judiciously and prudently like we did with PulseVet, where we can make an acquisition, that not only will provide value to the company immediately, but will also allow us to be able to use our expertise and our management team, our Salesforce to grow and just as we've grown PulseVet 51% since we've acquired it. So, all things considered, I think the combination of having sort of on the one hand the fierce sort of drive that a startup usually exemplifies, as well as having a very large, very well-funded balance sheet to be able to grow that business, I think that puts us in a position where investors would be well served by looking at our equity today.
WSA: Well, we certainly look forward to continuing to track the company's growth and report on the upcoming progress and we'd like to thank you for taking the time to join us today Larry and introduce our investor audience to Zomedica. It's always good to have you guys on.
Larry Heaton: I appreciate the time, I appreciate the opportunity.
Juan Costello: Thank you.