About: StrikeForce Technologies is a unique Cybersecurity Company for businesses & consumers that provides, "Out-of-Band Authentication" and "Endpoint Protection" using keystroke encryption, for signing on securely to your bank, broker, retail stores, etc. In addition, StrikeForce also provides mobile device security on your Apple or Android devices. StrikeForce's now provides five products, which are ProtectID® (out-of-band authentication), GuardedID® (keystroke encryption), SafeVchat™ (our secure video conferencing collaboration), PrivacyLoK™ (used with SafeVchat and stand alone to secure your camera, audio, and other features) and MobileTrust® (mobile device application), that all protects you against hackers, thieves and others trying to steal your information.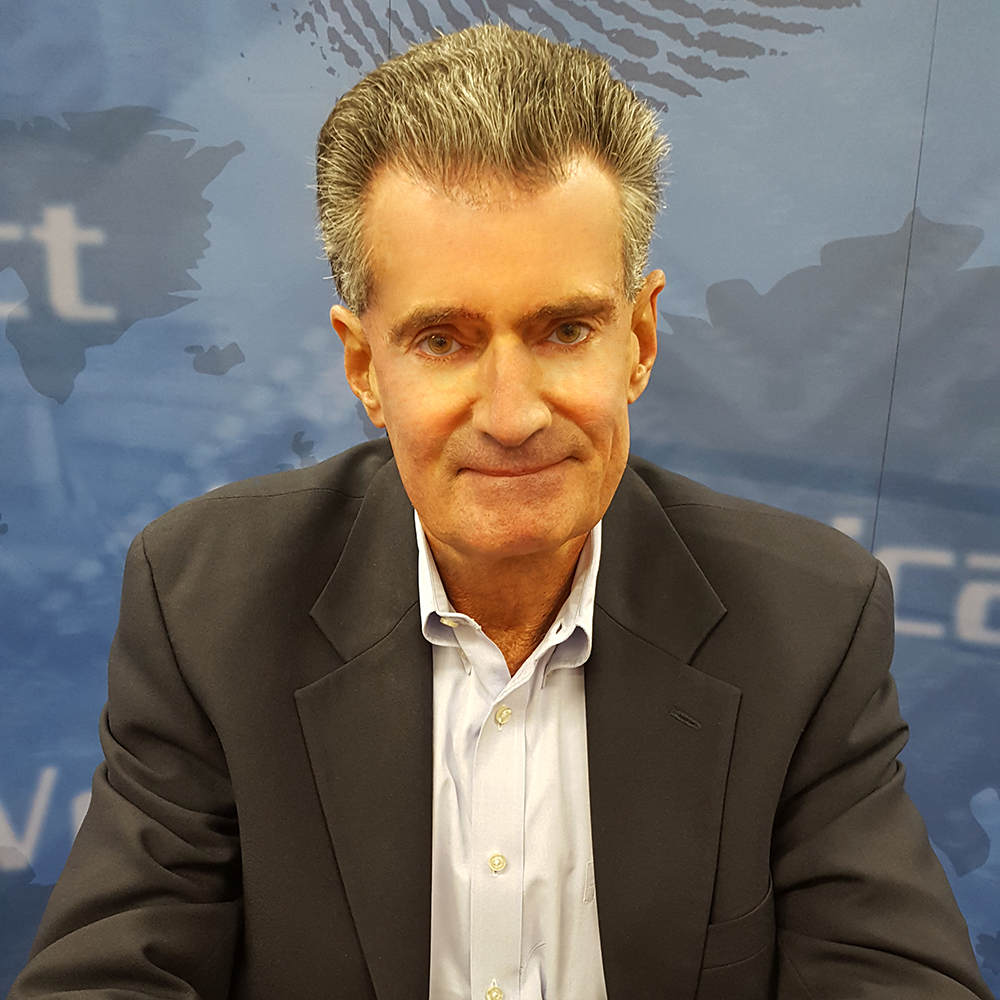 INTERVIEW TRANSCRIPTS:
WSA: Good day from Wall Street, this is Juan Costello, Senior Analyst with the Wall Street Analyzer, joining us today is Mark Kay, the CEO at StrikeForce Technologies Incorporated. The company trades on the OTCQB, ticker symbol is SFOR. Thanks for joining us today Mark.
Mark Kay: Juan, it's a pleasure. It's been a long time since I've been on, so I feel really good about this.
WSA: Yes, I know it's been a couple of years at least. So, for our listeners here that are new to the story, can you provide us an intro and overview please?
Mark Kay: Absolutely. So as far as the company's recent developments—we've done a lot. We completed our APIs for SafeVchat™, which is our secure video conference collaborative product. We completed these for the client that everyone else turned down and then the client will complete their integration within two months or so. They will be implementing secure SafeVchat within their application, which will show them immediate recorded video collaboration, a great tool for them to buy and the timing is perfect. There are others interested in this capability as well and it's all been worth some decent revenues in 2022 and we have a couple of other clients following the same path.
We've also completed the recording for SafeVchat by the end of last year, along with improved performance of the product with some great responses that took a long time, but that's because SafeVchat is such a secure product. And in addition, we developed a new standard for secure video conferencing, which did not exist before. We developed it with a great analyst Whitepaper and our PR firm. We will be adding congressmen and senators and more interested companies throughout the year of which SafeVchat provides for. So, we've done a lot and hoping for a great year in front of us.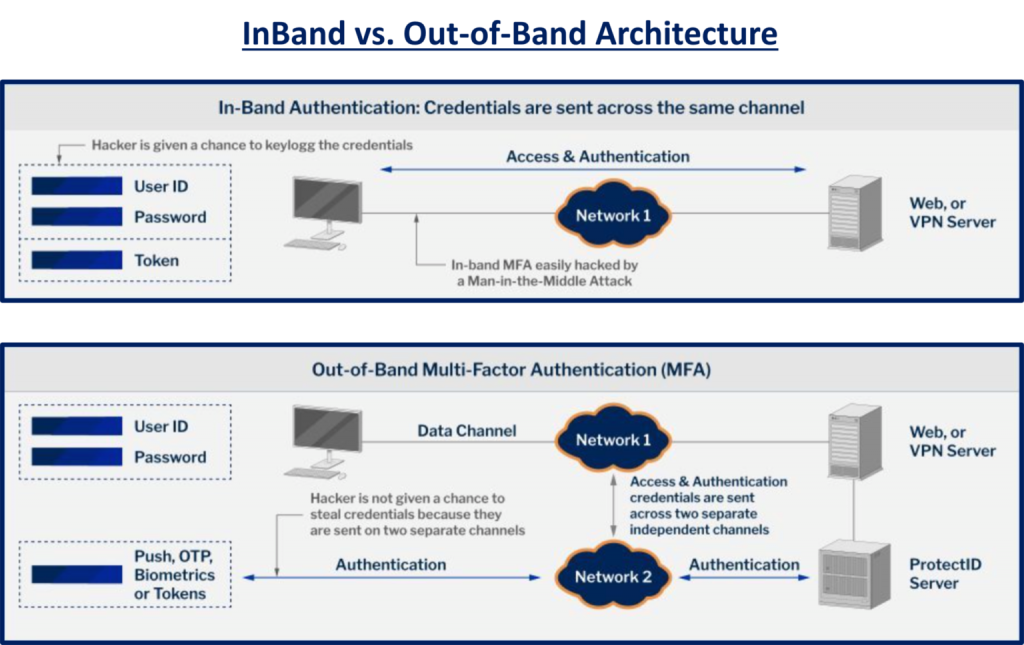 WSA: Yeah, so can you bring us up to speed there on some of the most recent news as you just put up some key updates today regarding your SafeVchat and your PrivacyLok platforms?
Mark Kay: Sure, and I'll talk a little bit about some of the new opportunities and trends in the sector as well. But clearly video conferencing is growing leaps and bounds and is quoted to be about $60 to $100 billion revenue stream by 2025, which is a huge freaking revenue stream that we're at the very beginning of it from the millions last year. Even though our company is not big yet in video conferencing, we're excellently positioned with our new secure video conferencing collaborative product called SafeVchat, which is extremely secure and it's built on top of ProtectID® with the new standard we are developing. We then meet the majority of our Level IV standards within the paper written by an analyst.
This is very critical in the security market and the government, and we know that by Zoom bombing that occurs with Zoom being sued multiple times many millions of people are not being properly secured. SafeVchat is built on top of ProtectID as I said before and it's a secure out-of-band authentication product of ours that we had for over 20 years. We're the only cyber security company that offers this capability at a time it is most necessary. If you want to also talk about the products and services that we provide as well, StrikeForce is a public security company and we've developed ourselves five products from the beginning, GuardedID®, ProtectID®, MobileTrust®, SafeVchat™, which I just discussed and PrivacyLok™.
ProtectID is our longest out-of-band authentication product operated by companies and utilizes your mobile phone as well as your computer, of course. GuardedID is a keystroke encryption product sold as a part of a separate bundle or just by itself for your Windows or MAC computer. MobileTrust has keystroke encryption and is part of the Android and Apple phones as well, which has sold many copies. SafeVchat, which I just explained a minute ago and PrivacyLok, also runs on a Windows computer and when you buy SafeVchat premium, it includes PrivacyLok, which secures your camera and speakers on your computer.
PrivacyLoK also can protect Zoom, Teams, Webex and all the other video conferences that gives you much more security then those products have right now. Some new milestones also include facial recognition for SafeVchat and meeting our new security standards for CUI, which is Controlled Unclassified Information. The government use of SafeVchat and other secure products and our new features are being discussed now, and our other new features are constantly being built. This is a very exciting product and it's really getting very hot in the marketplace right now.

WSA: Certainly. So it sounds like you've been pretty busy since we last spoke. And in terms of the goals here for the first half of the year, what should investors — what milestones should they look out for?
Mark Kay: Well, definitely, we like to see as our goals to build the company leaps and bounds over the next year based on all the things that we are doing. We definitely believe for instance, Ram Pemmaraju and George Waller, which are the original founders of the company, are still here and they have been here for over 20 years, and all of us are still at it because we greatly believe in cyber security and our products. We see the company with a huge potential and definitely as a member of NASDAQ someday in the future. Our newest products have started to get out there for the public to see and it should be a great year for the products. We were slightly delayed because of the pandemic, but with great promise because of the pandemic, with cyber security being key right now and that is the market we're in today.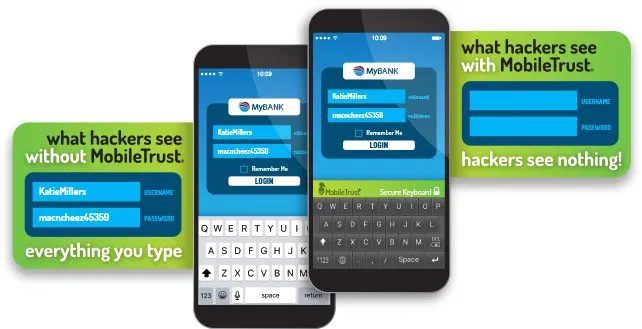 WSA: And has the management gone through some transformation as well here within the last year or so?
Mark Kay: We really haven't. The management has been steady the whole time. Matter of fact, we've grown the company over the pandemic, which most companies have actually cut down the number of employees where we are adding employees. We've increased the number of employees not as fast as we'd like to, which is why we're hiring four people right now of which one of them we just hired and we're moving fast and furiously. We're working with a company that has done a great job for us, as well as finding some great people better than we could hire ourselves through Indeed and many of those other tools.
WSA: So what's your skin in the game as a CEO?
Mark Kay: That's a great question. I'm not so sure I should still be in this game but every time I turn we see some great opportunities and we also believe our stock is worth buying today. For example, if you believe in our marketing efforts, we're concluding four new hires like I just said of which one we just hired and I see our opportunities going forward as being excellent. We see SafeVchat and PrivacyLok products are now starting to sell for cyber security reasons and our new security standards for video conferencing and collaboration is involving the government and we're actually having meetings with the government in the next couple of months as well.
I believe our future is wide open and definitely should have a positive impact on our stock price as we move it forward. So we see this as a huge opportunity for us and we believe very strongly in what we're doing and what we're trying to achieve. We see this year growing our revenues definitely over a couple of million and maybe over $3 million a year for this year based on what we have right now and expect to have going forward.

WSA: So yeah, as you speak with investors and the financial community, what do you tell them as far as the key drivers that you feel makes you guys unique from some of the other players there in the sector?
Mark Kay: Well, that's a great question. And what seems to be making us very unique is our cyber security company, which is the only one that has a secure video conferencing product and is not just video conferencing, but it sits on top of ProtectID (our authentication product), as part of the total product. So you must get authenticated and must be invited to get into the product so you can't join it, which is why we can't be Zoom bombed. Nobody else can join our product unless you're invited and to be invited you have to be authenticated. So definitely it is a very secure product. And the new security standard we're just putting out, which is a standard our analyst put out the Whitepaper for, talks about four major levels of security.
SafeVchat provides for all three and a half levels. Right now, we're finishing the fourth level where most of the products only do one or two of the levels, so we definitely stand out way ahead of the competition and we just have to get known by everybody. SafeVchat exists as discussed besides our ProtectID, which is an out-of-bandauthentication product and our GuardedID, which is a keystroke encryption product, which is selling leaps and bounds now because it runs smoothly on your PC or MAC and everything you type protects you greatly from ever being hacked.
WSA: Yeah. I'm sure with the API, the market opportunity is just growing there and becoming the new norm now for all kinds of meetings and schools and work is growing. It's going to grow as far as the number of users.
Mark Kay: Yeah, we feel the same way. In the APIs that we never even thought about before, and no other video conferencing company ever put them out there as a product. The API's is definitely a great way for companies to use our SafeVchat secure video conferencing tools. So our clients could run it as part of their own total solution and immediately, within their application, their customers can use secure video conferencing as part of seeing what they're selling and that's exactly what we're getting done right this minute with one of our clients and we're waiting for the client to be able to complete their application to sell it. We also have another client right behind them. So we feel very strong about that market and we feel very strong about all of our products.
WSA: So before we conclude here, why do you believe investors should consider the company as a good investment opportunity today?
Mark Kay: Well, definitely I've been around this company for about 20 years. Don't forget I come out of JP Morgan as a managing director for over 26 years and yet I still see doing this job at StrikeForce for the rest of my life to be honest, because I see these product as a great opportunity for us being very secure in everything we produce. All of our five products, and especially now with secure video conferencing being a major player, I'm very much into this and care a lot about the Company. My partners George Waller, our EVP and marketing wiz and Ram Pemmaraju, who is definitely our brains around the Company and technology, feel so strongly about what we're doing that we must succeed. We just have to get the word out there more and more, and we can use everyone's help in doing that.
Once anybody pilots our product and SafeVchat can be piloted by anybody and everybody and its starting to happen with others, they'll see themselves why this is such a strong secure product and the best one in the marketplace. And now that we have money and now that we have enough to spend and get the best marketing tools and people around, we think we're going to be able to prove ourselves to the world and become a fantastic product and products as well.
WSA: Well, we certainly look forward to continuing to track the company's growth and report on your upcoming progress and we'd like to thank you for taking the time to join us today Mark and update our investor audience to StrikeForce. It's always good having you on.
Mark Kay: Juan, thank you very much. It's been my pleasure and thank you and all our shareholders.