ABOUT: RYAH Group, Inc. ('RYAH') is a connected device and big data and technology company focused on valuable predictive analysis in the global medical plant and nutraceutical intake industry. Its robust artificial intelligence platform aggregates and correlates HIPAA-compliant patient data, which is intended to help doctors and patients personalize plant-based treatments to better predict treatment outcomes. The data collection is relevant for clinics, doctors, dispensaries and pharmaceutical companies and Licensed Processors (LPs) to monitor and manage formulation effects on patient and demographics. With a strong IP portfolio, RYAH gathers deep and insightful data on the complete patient session and formulation lifecycle.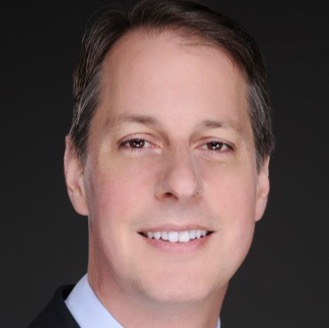 INTERVIEW TRANSCRIPTS:
WSA: Good day from Wall Street. This is Juan Costello, Senior Analyst with the Wall Street Analyzer. Joining us today is Greg Wagner, CEO at Ryah Group. The company trades over-the-counter R-Y-A-H. Thanks for joining us today there, Greg.
Greg Wagner: Thank you, Juan. It's a pleasure to be back with you today.
WSA: Yeah, it's been about three months since our previous call. For some of our listeners that didn't catch that, can you give us an intro of Ryah?
Greg Wagner: Absolutely. So I like to consider Ryah as a pioneering IoT device and digital care platform. We're capturing very complex data points Juan to better enable doctors and clinics really to create highly personalized and highly customized dosing regimens in plant-based medicine using state-of-the-art technologies. We are providing smart devices that really help patients utilize and regulate their plant-based medicine intake with the assistance of their doctors and clinics. While these are often cannabis based solutions, we are not married to cannabis in itself. We actually can actually use all sorts of different types of potential medicines in our products. And I'll expand on that as we go talk about some updates.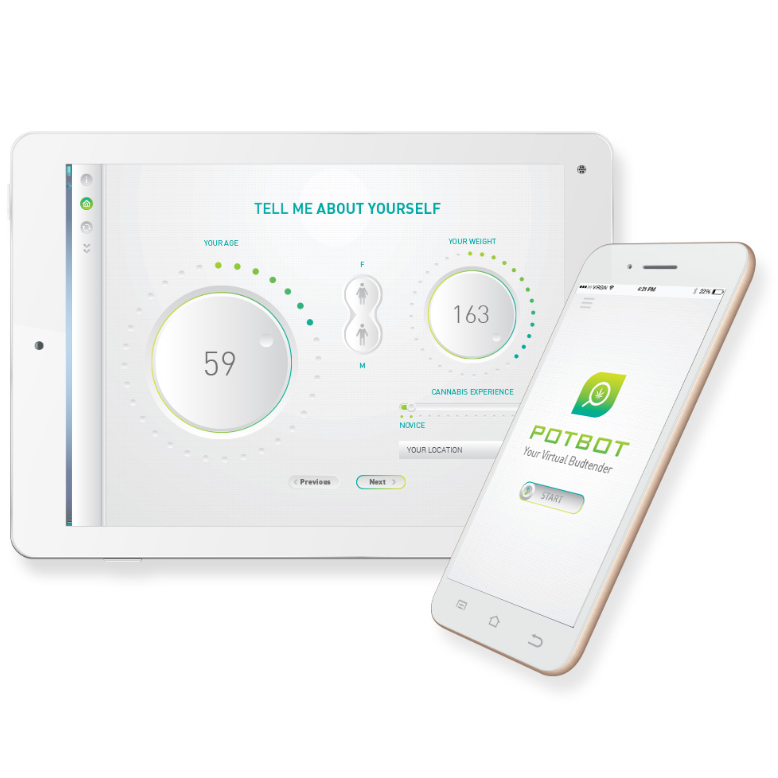 WSA: Can you bring us up to speed on some of the most significant news events that you had since we last spoke as you had the partnership with the University of Milan?
Greg Wagner: Yeah, absolutely. I just want to take a quick moment to quickly go over once again sort of the four competitive modes that sort of I think differentiate the company from most any other company in the device and or data space. And really I believe this is potential to be $0.5 billion company in the future. Number one, the company owns all of its IT, Juan. We have in-house software developers creating our devices and software devices and IP technology. We don't outsource any of that. All of our hardware is also owned by us. We don't license out our hardware to any other manufacturer. Number two, Juan, this is a device and data story. We often say that we have trouble finding peers or competitors in this space that's simply because you have two ends of the spectrum. You have the standard what we call, analog device manufacturers that produce good devices. But they don't have any captive patient dosing data associated with those devices.
And on the other side of the spectrum Juan, you have very large billion dollar data analytics companies that are scraping millions of pointsof structured and unstructured data off of the web but they don't have any captive patient dosing data. They don't have any devices to capture proprietary patient dosing data. We have both. And I go back to our investors time and again and I say the same thing. There is this old saying, when you're investing in companies either you mine for gold or you sell the pickaxes. And I do believe Juan that we have both. We have the gold, which is the data and I believe in this space data is the new gold in plant-based medicine. And we also do have the pickaxes. We have the devices that also collect that data. So it is a win-win situation I think for our investors and we're getting closer to refining that strategy. Number three, as I mentioned on the call when we first started, we are not married to cannabis. This is a device and data company. We don't touch medicine.
So we often partner with formulation partners who are licensed to do so and they just they fill our cartridges or our patches with their medicine and distribute to their client network, their patient network. And frankly, we're becoming agnostic to the type of delivery mechanism whether it's inhalation or transdermal topical or sublingual and we're sort of becoming agnostic to the medicine type. We can work with other partners like psychedelics or psilocybin formulation partners. We're working with on a wellness line of our own to create nutraceutical patches per se for formulations that we can control. And we can expand to even perhaps even things like female hormone therapy usage. So we want to let our audience know that this is not a cannabis story. It's a multi-formulation story using the power of the Ryah ecosystem and our IoT devices. And finally, one final point. This is a medical device mandate. We are aspiring to be a global medical device company. This is not a recreational story by any means.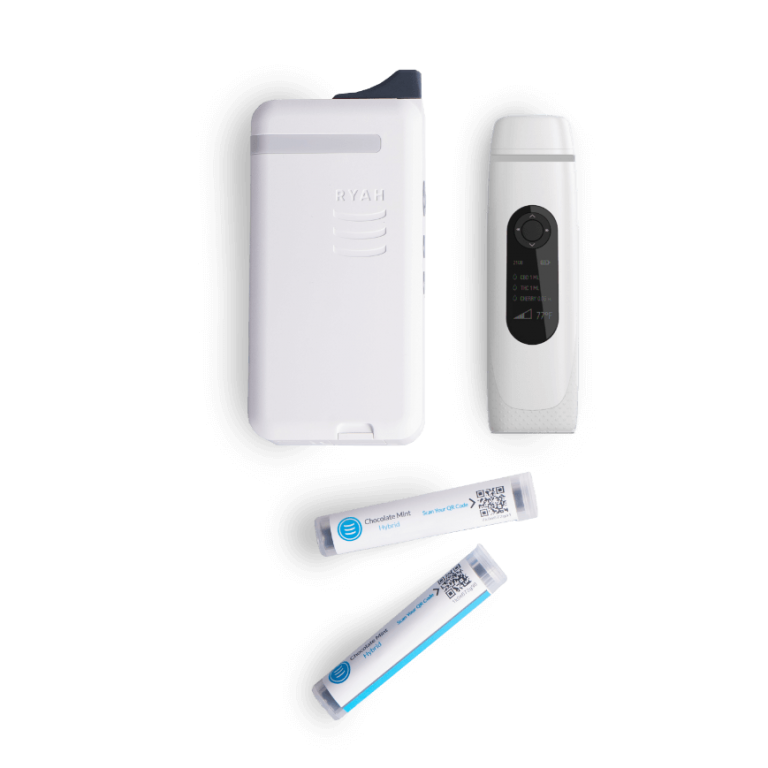 So we have just completed an ISO 1345 audit and an MDSAP audit, Medical Device Standard Order Procedure Audit. Those two audits set the baseline assuming we will be certified and I believe we will for regular certifications around the world starting with Health Canada for our inhaler as a Class II device. The applications are already prepared then to Australia under the TGA for another Class II device certification and then on to EU MDR for our smart inhaler and finally the MHRA in the United Kingdom. So when you're looking at a medical device mandate, there is probably only two other companies in the world that have that sort of footprint and strategy. So we have a very small competitive base. Again though, we have the devices and the data, which makes us unique. And I just want to say one last point about the medical device certification. I anticipate this company to be the only company that has medical device certification in both hardware and in software.
A huge difference in what you're seeing in some of the analog companies getting both of these verticals approved for medical device certification can and will be a hard road but it will be worth the investment. So with that being said, let's just spend a few minutes talking about some updates from where we are, where we were three months ago. As I mentioned, three months ago, we were in the middle of a large medical device MDSAP and ISO 1345 audit. Those audits are complete and we're waiting for the results. We feel very comfortable about our positioning there. Number two, we have begun to aggressively pursue inbound and outbound leads associated with partnering with psilocybin and psychedelic companies. The reason why we've decided to aggressively pursue this vertical is because unlike cannabis, psychedelic medicine is a true medical vertical. There isn't any adult use or recreational line in that space. And because it's a medicine only, these are very powerful drugs. It must be administered with prescription that fits perfectly with our medical device mandate.
And so oftentimes, we look up in places like Canada where sometimes the medical and recreational lines are blurred and often best price wins. And then as you know obviously, we anticipate upcoming regulations to correct that. And then also in the United States we would expect the same thing. But when you're looking at psychedelics that is an area that feels like cannabis was in 2014. There are some very well-funded companies working on very powerful research studies trying to unlock the power of micro dosing and using certain types of mushroom psychedelic psilocybin formulations to help with psychotherapy. And we want to be and can be a part of the device and data story. So I think that we'll start to see partnerships forming very quickly between Ryah and well-funded, well-established psychedelic formulation companies who are focused on research and need a closed loop echo system to reduce the variables associated with clinical trials in this space and they do need devices and we're going to be there.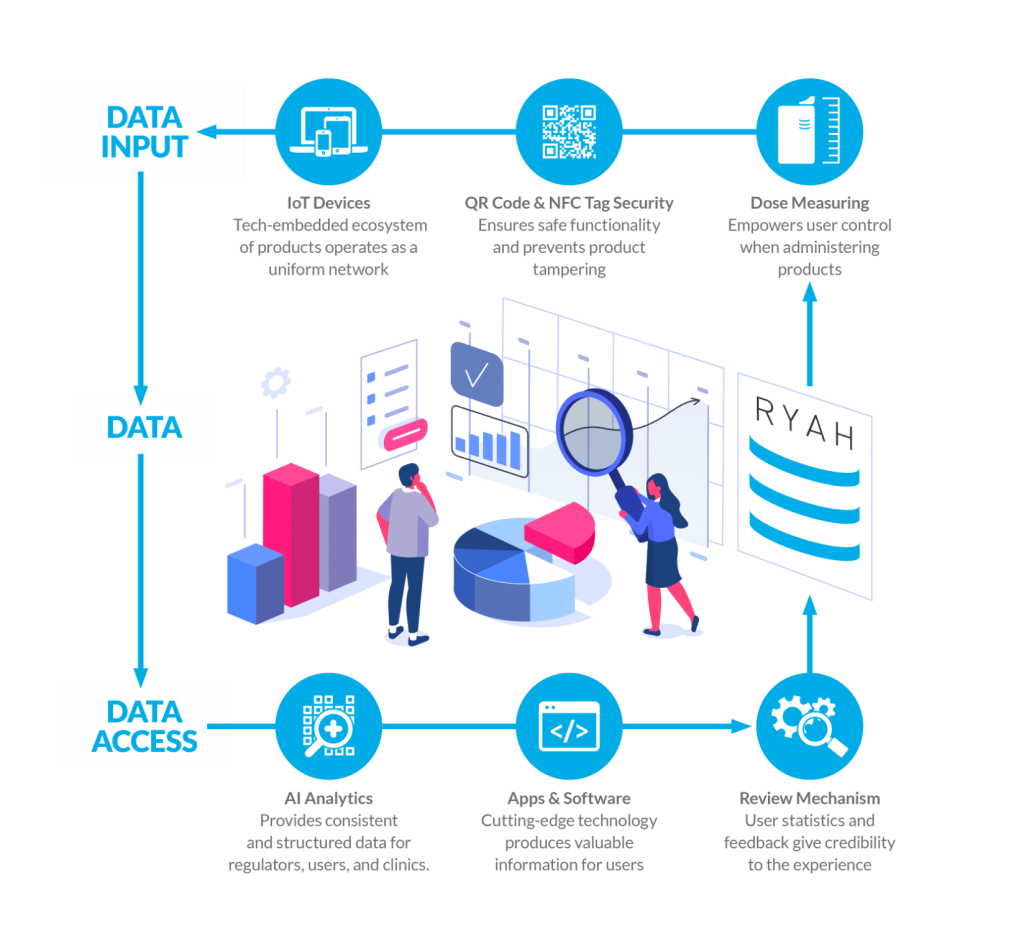 So that's a very important factor to think about. Number three, another update is, is a result of the Ryah wellness line. We will be launching a Ryah wellness line that will allow us to launch formulations per se that we will own. So we're looking at things like a melatonin patch, a caffeine energy patch, an immunity patch. These are over-the-counter non-controlled substances that allow the company to distribute to the wider public and obtain and capture the full amount of the revenue associated with the Ryah ecosystem patches, devices, formulations and data. Whereby on our medical side, we still will continue to rely on partnerships with formulation partners who are legally allowed to handle medicine. So when you look at the verticals of product launches, the Ryah patch will be coming out soon along with the wellness line and you're looking at other medicine verticals such as psychedelics and we're expanding beyond that.
This really is becoming Juan, a true med tech story. We consider ourselves a smaller fish in a much, much bigger med tech pond. And while we still believe cannabis is a very strong proponent and component of the company's ambitions and this is just a beginning. So with that being said, there is some very exciting things happening and I wouldn't be surprised in the next 30 to 60 days that Ryah itself is involved in acquiring potentially additional intellectual property with other devices out there or even potentially a clinical network where Ryah can get a lot closer to doctors and patients through some sort of merger acquisition. So I'll take a pause here Juan, if you have any other questions?
WSA: Yeah, I was just going to ask you about the main goals here for the next three to six months?
Greg Wagner: The main goals are very clear. We have two. We have the medical device aspirations and product aspirations. Again, ISO 1345, Health Canada Class II, potentially a TGA in Australia certifications all we would expect in the next three to six months easily. On the product side, we fully anticipate Ryah smart patch to be launched officially that's been in works for almost two years. It's an incredible amount of effort being put in there along with the wellness line associated with that, that would wellness line will be a separate legal entity. It will be a THC free line to allow us to enable to have e-commerce solutions and point-of-sale solutions that sometimes become difficult with companies that are effectively connected to cannabis. And number three, the Ryah MD portal and platform will be definitely finished in the next quarter. Ryah MD is essentially a doctor-patient remote prescription portal that links the doctors up with our Ryah devices.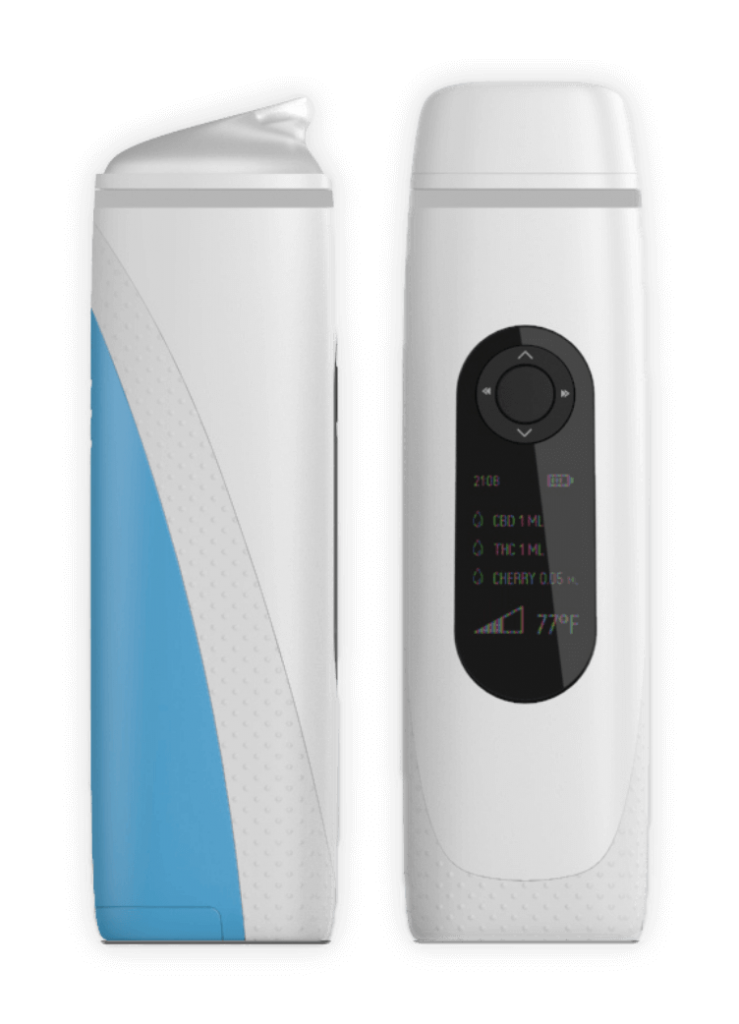 So essentially, a doctor can prescribe or recommend a dose of THC on the Ryah MD site. And the patient can see that eventually we'll be able to see that prescription on their Ryah app. And when the patient approves that prescription or accepts the recommendation. The app will lock the dosing and set the temperature according to the doctor's recommendations that has never been done before in plant-based medicine. This is a complete remote dosing and telehealth solution that will allow the doctors to see exactly what the patient isn't taking and when they're in taking it. And that will allow us to further increase our data analytics and enterprise data solution strategy, which is a longer term goal. So lots of exciting things coming out. Our team is working very, very hard. We're extremely busy on innovating.
As I mentioned in the last call Juan, we're coding every single day. And when we code every single day, we further separate ourselves from the competition. So lots of hard work going on, lots of tired eyes out there. But we're all moving forward with some very aggressive launches. This company is literally at an inflection point. Right now, we're moving from a startup to a sort of a corporate environment. We're moving to scale right now.
WSA: So yeah, speaking of the team, has there been any additions or shifts since we last spoke?
Greg Wagner: No, I mean, since we last spoke we mentioned that we hired over 120 years of medical device and medical sales experience. We did that. They're mostly US based because we're anticipating a change in regulation in the United States for moving towards slowly but surely a federal mandate in cannabis. These individuals are senior ex-Johnson & Johnson executives, ex-Pfizer executives, others have 20, some of them have 40 years of medical device experience underneath their — in their resume and they're starting to catch their momentum. They understand the company's mission and vision much better than last quarter and we're seeing some very, very good leads in collaboration both in the clinical research institute frameworks, large potential hospital networks, large pharmaceutical chains in the South and Midwest.
We're interested in looking at some of our nutraceutical products all coming from the new business development team, all working extremely hard to tell the story, educating and we're really not even selling the products anymore Juan. These guys are selling solutions. They're listening to customers and providing solutions and to solve their problems. And the moment we became a solution provider and we stopped selling and pushing product, it changed everything. And so I would expect some exciting deals to be closed in the next quarter as a result of this BDT.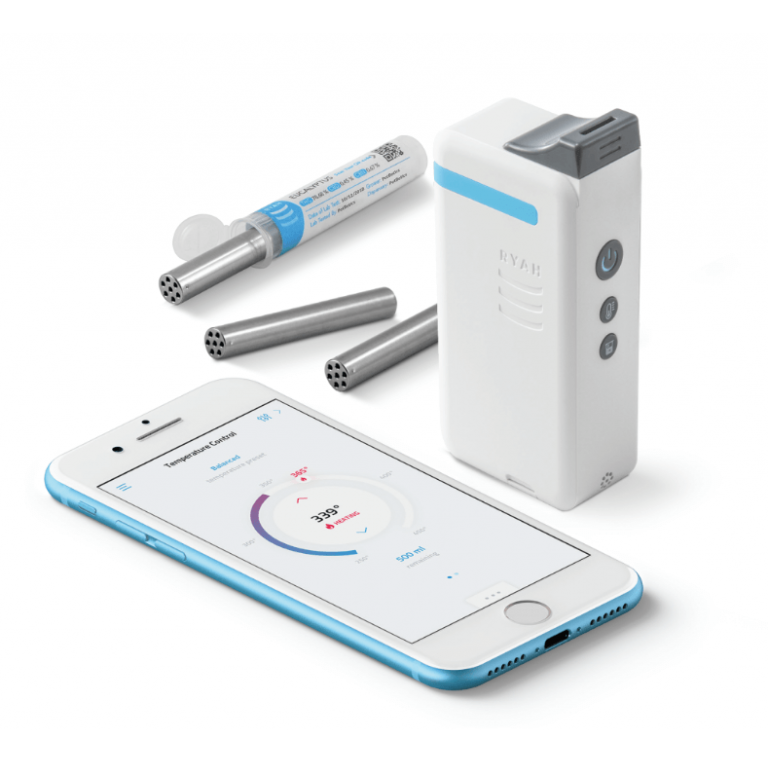 WSA: Certainly, and I made a mistake on the ticker that's R-Y-A-H-F-O-T-C and on the Canadian Security Exchange on R-Y-A-H. Current US price is $0.10 a share, market cap about $26 million. So before we conclude here Greg, why do you believe investors should continue to take a look at the company as a good investment opportunity today?
Greg Wagner: It's a good question. I did a live stream interview yesterday and I'm telling the same audience today. The company right now is at the inflection point of launching a number of products and solutions right now. And we're moving toward a full medical device mandate that is our goal. Huge investment is going to start to pay off because statutory reimbursement will enable our prices to become more competitive. So this is the moment, at this time, over the next quarter, the company is going to be completely transformed from a product perspective potentially from an acquisition perspective and certainly from a medical device perspective. And I strongly believe that three or six months from now, the valuation of this company will be quite different. So that's my message to our current and future investors.
Again, if you like the fact that we're involved in plant-based medicine technologies but we don't touch cannabis and we don't touch controlled substances and you want to dip your toe in the water into space without having that kind of exposure well, this is the right company. So Juan, again thank you for your time and allowing me to tell our story and we're looking forward to the next call.
WSA: Yeah, well, we look forward to continuing to track the company's growth and report on the upcoming progress. And we like to thank you for taking the time to join us Greg and continuing to tell the Ryah story. It's always good having you on.
Greg Wagner: Thanks so much, Juan. Thanks again.