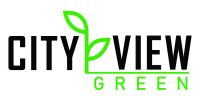 ABOUT: City View is a leading consumer packaged goods company focused on the development of cannabis-infused edibles. With the receipt of its Cannabis Act processing licence on April 30, 2021, City View will incorporate cannabis-infused food production at its Brantford, Ontario high-capacity facility. In addition, City View owns a 27.5% stake in Budd Hutt Inc. ("Budd Hutt"), a retail-focused cannabis company with access to cannabis cultivation and production licences in Alberta and other retail opportunities across Canada. Through its relationship with Budd Hutt, the Company anticipates securing shelf space, product placement, and distribution opportunities for our white label partner products. For more information visit: www.cityviewgreen.ca or www.buddhutt.com.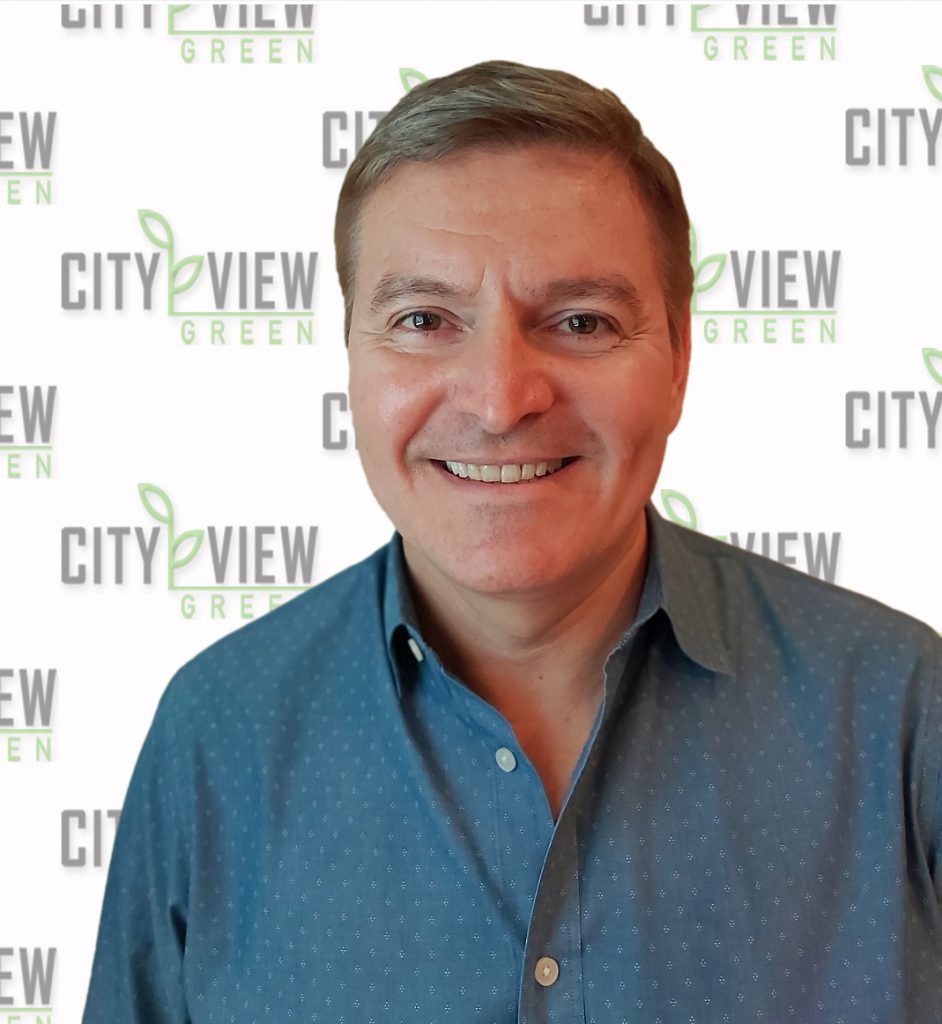 INTERVIEW TRANSCRIPTS:
WSA: Good day from Wall Street. This is Juan Costello, Senior Analyst with the Wall Street Analyzer. Joining us today is Robert Fia, he is the CEO of City View Green. The company trades on the TSX venture, CVGR and over the counter, CVGRF. Thanks for joining us today there Robert.
Robert Fia: Thank you Juan. It's a real pleasure to be back.
WSA: Yes, great. So before we get into the most recent news there, for some of our listeners that didn't catch our interview which was in October of last year, can you just provide us with a general overview of the company?
Robert Fia: Sure thing. Well first off I'd like to announce that we've got some great news hot off the press here. City View was able to obtain a standard processing license from Health Canada. We just received it today, April 30th 2021. We had some great news yesterday as well or earlier this week regarding our Budd Hutt retail chain.
They opened their first store in Morinville, Alberta so that was very exciting as well and, yes, we're really focused on manufacturing edibles — cannabis induced edibles, so chocolates, gummies, cookies. We've got a great team behind us with a lot of consumer packaged goods, experienced food manufacturing. Our idea is really to get into the market place to do white labels.
So we'll be doing manufacturing for other licensed producers out there that don't have that know-how on food and make them products that they can sell into their markets under their own brand and then eventually we'll sell our own branded City View Green products which we think we have a huge advantage in — given our great team and their capability to formulate and make great tasting products.

WSA: Yes, great. So in terms of the branding opportunity, you have certain products under that name so you're also going into health products and pet products. Can you talk about some of the different sectors that you're covering there?
Robert Fia: That's really innovative in our view. I think I don't really see anybody out there in Canada doing this. There might be some competitors in the US doing CBD infused pet snacks. We are going to get into that market. We've got a great team behind us that has experience with making pet snacks. Some of our team came from Mars Commercial Bakers, et cetera so they have a lot of experience making branded pet snacks.
So that's a really cool opportunity for us. We're making progress on that. We did announce that we're getting into that area not too long ago so we'll have more to report in the near future. So that's something that differentiates our company from others in the market place and CBD for dogs and cats and — it can be very helpful to reduce anxiety and pain and suffering that the dogs are going through if they're getting a little older.
WSA: Yeah, certainly and so what are the key goals that you are looking at here over the course of the next six months?
Robert Fia: I think we announced that we've taken delivery of our Selmi chocolate machine which came from Italy. So we're excited to set that up, that's going on right now. We acquired MACTEC gumming machine out of New Jersey and that's just in the finishing stages to complete the manufacture of that. We should get that sometime in May. So we'll set those two machines up.
We've got about 12,000 square feet we're operating out of currently. The total facility size is about 40,000 square feet so it's quite a large facility. There's about 43 acres of land as well so we can expand down the road, but right now out of that 12,000 square feet the idea is to immediately get into white label customers and sell those products to those customers and then, as I said, we'll get into our branded products down the road for chocolates and gummies and strips that go on to the tongue and cookies and that kind of thing as well as the dog snacks.

WSA: Certainly. And so what are some of the factors that make you well positioned to be able to capitalize on some of the emerging trends that you are seeing right now in the sector?
Robert Fia: Yes I think if you look at the market in Canada, the flowers have become commoditized. I think there is a market for craft flower that maintains some decent margins there. Just regular bud has come down considerably.
WSA: Yes.
Robert Fia: I think you see the same thing with CBD oils and CBD-THC mixtures et cetera. You do see a lot of price compression there. I think we're in the right spot, edibles. We're strictly focused on edibles and I think that's a growing market. I think you're going to see a lot more growth there. We're strategically positioned because we've got this great team and we're using high quality standards and people that understand high quality in food manufacturing as well as automation.
So I think we'll have an advantage in terms of cost when we make our products versus your typical manufacturer of baked goods, et cetera which is really artisanal or they're done in batches and small scale manufacturing. So we'll have an advantage there and not only for our white label customers but for ourselves and gives us a lot of price competitiveness in the market place.

WSA: Yes and I guess as there is more competition that actually helps out consumers with good price points and obviously with edibles you're also getting more of a bang for your buck there.
Robert Fia: Yes. Yes we're definitely seeing that and there's good margin in those products. I think there was, up here in Canada, there was a two-pack of cookies being sold for something like $10 retail. That has 10 milligrams of THC in it, so it's just incredible the type of pricing we saw early on.
So I think we're advantageously positioned to bring those prices down and still maintain a pretty good margin due to our advantages to be able to scale up facility using automation and, again, it is that know-how that makes the difference like having the team we have.

WSA: Perhaps you can talk about your background and experience, Rob, in the industry and who the other key members there are.
Robert Fia: Yes. So my background, I was an investment banker for 20 years. I've been building up capital for various companies in various industries, mining, oil and gas. I got into the Cannabis space late in my career with this investment bank I was working with up here in Canada and then I basically transitioned and got into the Cannabis space.
I took over as President of the company and eventually CEO and President. So I've got a lot of experience in the financial side, but I'm also a big team player and understand where the gaps are with that 20 years of experience. In banking I was able to figure out how to put together the right teams whether it's the management side bringing together great advisors and board members.
And I think that's what we've done here. We saw earlier on that flower is going to get compressed in terms of price and there was going to be a lot of competition there so we transitioned from growing bud and manufacturing oils to really focusing on edibles. And I brought the team in, an individual by the name of Karl Wirtz who's a commercial baker. He's done a lot of work for various companies.
He's made consumer products for big corporate clients, so he brings out expertise and we've got Don Robinson who's an advisor to us. He used to work with Mars and he was in charge of Milk-Bone and Starburst and Mars bar. So you get all that experience from someone like that in a small company like ours it's invaluable.
The rest of the team are very sharp individuals, Randy Macleod came from the Pharma Industry so he understands quality management and manufacturing processes and he's done a wonderful job as well as John Duck who is also an expert at manufacturing and he understands formulation so we have a huge advantage, I mean, I think the taste profile of our products will rival anyone out there.
I think you're going to see once we get the products into the market you'll see all that expertise come through in the final product. And then we've got some other great people on the quality side and sales side that make a huge difference to the team here. So we're excited about the license being achieved here today. With this kind of processing licensing we can get into making products for third parties right away.
WSA: Well, good and so as far as investors in the financial community, is there anything that you wish perhaps they better understood about the company or something that you want to have a better picture on what would possibly result in a higher valuation?
Robert Fia: Well I think everyone was waiting for the license. I don't know how many times I heard that from investors, "Where is the license? Where is the license?" So here we are we've got the license now. It really is sort of a near-term cash flow opportunity and I think people should look at that closely because we will get into cash flow relatively quickly.
We do have two situations, I didn't really talk about the retail side, but we do own 27.5% in a retail chain called Budd Hutt which is operating in Alberta. There's seven retail stores out there. We have one store open in Morinville, Alberta and it just opened on April 23rd so they're going to be generating cash flow. Those stores will open rather quickly.
I think in May we'll have another store opening. There'll be at least one or two a month to get up to the seven and then there's expansion opportunities on the retail side. That's a very strong feature in the market in Canada this is retail which is doing very well. So we're excited to be part of that. But, yes, City View has this great opportunity and we have the license.
We'll do some finishing touches at the facility and start talking to customers. These are big names, licensed producers, and people should take a really close look at this company because I think the way it sits now it's currently undervalued so I think there's lots of room to grow here and see that share price do well.
WSA: So once again we're speaking with Rob Fia, CEO and President at City View Green Holdings Incorporated currently trading at eight cents a share, that's the US price. Market Cap is about USD $20 million. So before we conclude here Rob just to get a quick recap of some of the key points here during the interview, why do you believe investors should consider the company as a good investment opportunity today?
Robert Fia: Yes. The key points again. We've achieved our license. We have a standard processing license from Health Canada that allows us to take on white label customers in the near-term. We will eventually make our own branded City View products, very exciting, tasty, well formulated products and then we've got great opportunity with retail through Budd Hutt. So we're excited about this and I think the stocks should do very well as we execute our business plan.
WSA: Well we certainly look forward to continue to track the company's growth and report on your upcoming progress and we'd like to thank you for taking the time to join us today and get an update here to our investor audience. It's always good to have you on.
Robert Fia: Thanks Juan, I appreciate it.