ABOUT: Ocuphire Pharma, Inc., a clinical-stage ophthalmic biopharmaceutical company, focuses on developing and commercializing various therapies for the treatment of various eye disorders. The company's pipeline includes small-molecule product candidates for front and back of the eye indications. Its lead product candidate is Nyxol eye drops, a once-daily preservative-free eye drop formulation of phentolamine mesylate to reduce pupil size is in late stage clinical development for 3 indications: Reversal of Mydriasis, Presbyopia, and Night Vision Disturbances. Our second product candidate, APX3330, is a twice-a-day oral tablet designed to inhibit angiogenesis and inflammation pathways relevant to retinal diseases, such as diabetic retinopathy and diabetic macular edema. The company has 3 more data readouts across Phase 3 and Phase 2 trials over the next 12 months, with one recent positive Phase 3 data readout for Nyxol.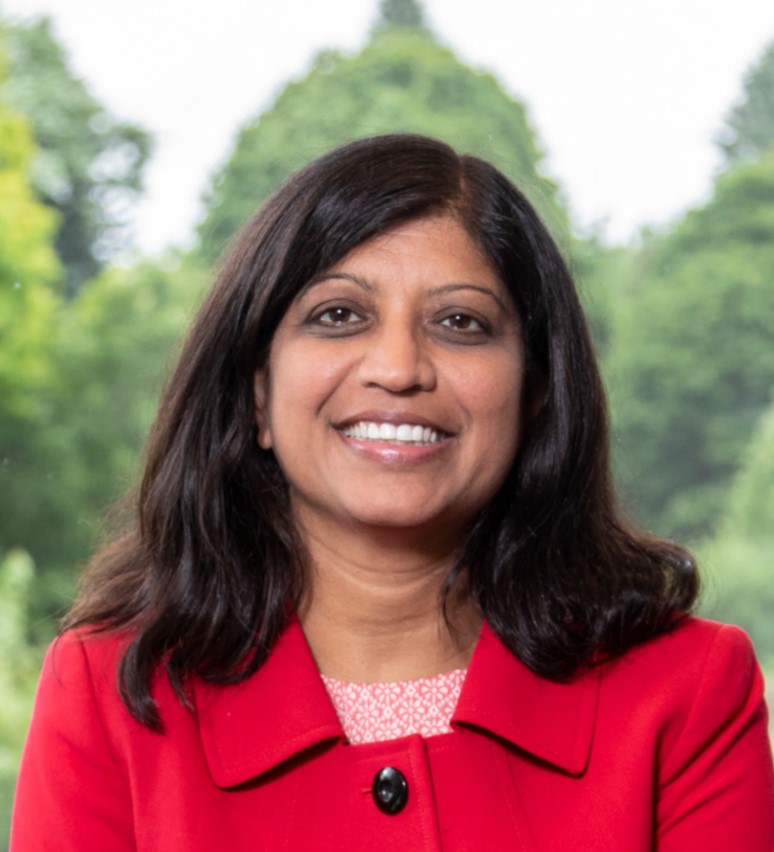 INTERVIEW TRANSCRIPTS:
WSA: Good day from Wall Street, this is Juan Costello, Senior Analyst with the Wall Street Analyzer. Joining us today is Mina Sooch, CEO at Ocuphire Pharma. The company trades on NASDAQ ticker symbol OCUP. Thanks for joining us today there Mina.
Mina Sooch: Thank you for having Ocuphire.
WSA: Certainly. So yeah, please start off by providing us here with an intro of the company for some of our listeners here that are new to the story?
Mina Sooch: Of course, yeah so first we're a newly listed NASDAQ Company, as you said OCUP, back in November, and as such I'll be making some forward looking statements. We're a Late-Stage Clinical Biotech focused in the eye or the opthalmic sector with two drugs in development, one an eye drop Nyxol for the front of the eye indication. And second an oral tablet, quite innovative, called APX3330 for retinal or back of the eye indication. And we've got two Phase 3 and two Phase 2 trials that are either underway or completed or about to start since we've been public and we'll be reading out over the next 12 months of which we just had a data read out last week. And I'm sure we'll talk more about our first Phase 3 trial.
But we're excited to improve the health of your eyes as you age, whether that be near, far or at night and also look forward to more severe retinal disease in diabetics populations or others with [inaudible 00:01:46] AMD and other disorders that can lead to vision impairment, vision loss or blindness as well with our retinal program. So really trying to provide both the lifestyle benefits of good eye health, but also working on the diseases which could be quite traumatic as well for individuals as they have retinal diseases.
WSA: Sure, so yeah, can you bring us up to speed there on some of the most recent news, as you just announced the full year results and as you mentioned had the MIRA-2 results?
Mina Sooch: Yes, we as I said, have four trials going. So our first read out that was expected in the first quarter and delivered in the first quarter on March 15,read out a Phase 3 study focused on Reversal of Mydriasis, which means reversing that dilation that you've had in your annual exams or maybe in a specialty situation that's monitoring disease progression or before surgery. And our goal in that Phase 3 study—it was a 185 patient study—randomized, double-masked, placebo-controlled study, a pivotal study to be used as one of our two studies to file for our NDA. And we essentially hit our primary end point, which shows that there were essentially 49% responders to our treatment at 90 minutes compared to just 7% on placebo. But more importantly we also showed statistical significance, our p values were less than 0.0001, at 60 minutes as well and throughout the time [inaudible 00:03:29] six hours. In other words in many of our secondary, we showed that regardless of your iris color, light or dark iris, regardless of which mydriatic or dilating drops your physician may use, we tested three different drops that work on the two different muscles and then a combo. And regardless of your age, that we essentially more rapidly reverse the dilated pupil. And therefore providing that benefit to avoid, we call it the light sensitivity, the inability to focus, read, concentrate, to drive etc. and really get you back to your normal productive self much faster with the addition of Nyxol, again which is a Phase 3, registration trials and our goal with MIRA-2 is to run a second study, MIRA-3, very similar to the study and use those two studies together to submit an application for the FDA in about two years.
So that was really our exciting news, I think it exceeded our expectation in terms of some of the latitudes of the differences between treatment of Nyxol and placebo, but also in all the different subgroups as well, including statistics especially given we have a smaller sample size in many of those subgroups. And so again we're really excited of the clear, positive signals in this indication that we're pursuing.
WSA: Great. And what are the key goals that you're looking at here over the course of the next six months that you're hoping to accomplish?
Mina Sooch: Yeah, so in addition to the Reversal of the Mydriasis, Phase 3 program that will now continue to move forward, towards an NDA, which substantially we believe de-risks the program. We've got two other trials for Nyxol, in particular in the next six months that we'll read out, since they are both actively enrolling. The first that we'll read out is at the end of the second quarter, a study called VEGA-1, focusing on presbyopia or those of us over 45 or 50 that are now dependent on reading glasses, myself included. And what we're offering is an eye drop Nyxol, in addition to another drop of a very well-known drug Pilocarpine, but at a much lower dose, than currently approved or that Allergan has been using, which recently just filed an NDA for presbyopia.
And so we're basically going to transform, I think the industry as a whole with actively working on eye drops as an alternative to reading glasses. And to essentially get your pupil to a smaller size called the pinhole, about just under 2mm. And that really allows you to have a depth of focus or an ability to read near and far without needing glasses. And so we're excited to run this Phase 2 trial and read it out at the end of the second quarter, and be part of this group of new clinical development drugs that are bringing an eye drop option to patients. And there is over a 100 million folks that in just the U.S. so this has a very large market, larger than the [indiscernible] [06:30]. So room for many of us that are in late either Phase 2 or Phase 3 development and look forward to that option for consumers and patients going forward. And the goal there is to show three lines of improvement at the endpoint.
The other study is for night vision disturbance; so this is about 60 million U.S. adults that are moderate to severely impaired and have halos and glares at night, there is no other clinical development drug, or no approved therapy. So we will basically be pioneering the indication. We're excited to do that and we've been doing that for a little while now. And we're running a Phase 3 and that will read out in the third, at the end of the third quarter. And our goal there is to show three lines of distant, vision improvement in a low contract night or dark lit room condition, and basically showcase that at the endpoint and if we need that, then run a second Phase 3, and be also ready to file in just under two years for that indication as well. By the way we did have our end of Phase 2 meeting with the FDA for all these indications for Nyxol our front of the eye [inaudible 00:07:42] and therefore we're essentially using the meeting and the minutes as our guide post for the requirements and endpoints and additional data that would be needed for us to file a new drug application for Nyxol.
WSA: Yeah, great. And so which is the actual you know patented part of the product?
Mina Sooch: Thank you, yeah, so Nyxol actually has several patents that go from 2034 and beyond, in the U.S. and other major markets around the world. And specifically for Nyxol, we cover the formulation, we actually use an active ingredient that is approved many years ago for lowering blood pressure, and/or — given as an injection directly into you know as IV. We're essentially using Nyxol that active ingredient called Phentolamine Mesylate or an alpha-1 blocker in a proprietary formulation for the eye that's also preservative free and stable which is difficult to do actually with many eye drugs in the class. So we're excited we'd have that and protect it through a formulation, composition patent, but we also have method patent for our indications and chronic use. And we've also filed some new patent.
I will say just for a moment, since we didn't talk about APX3330 that is also protected with patents for methods of use for the retinal diseases and for its mechanism which is both anti-VEGF or anti-androgenic as well as anti-inflammatory, and very exciting since the existing five billion dollardrugs like Eylea annual salesis an anti-VEGF injection directly into the eye and we're providing an option in development for an oral tablet rather than an injection. And we ever get constant exposure to the back of your eye, and reduce the leaky vessels that form and the fluid that builds up and the inflammation and scar tissues that result from the inflammatorycascade. And so our drug has a duel mechanism there. And we're running a Phase 2 that we should be launching shortly. And that would read out in about a year, so early next year. And we look forward, again to really being part of not only the front of the eye space with Nyxol in the ophthalmic sector, but also the very exciting and large growing retinal area as well.
WSA: Certainly. And so what do you feel makes you know Ocuphire unique from some of the other players in the sector and able to grab market share?
Mina Sooch: So in terms of our positioning, Nyxol for front of the eye, I did mention that for night vision there is no approved therapy, that's also the case for Reversal of Mydriasis. So in those cases we'll not need to feel share or gain share, we can essentially look for opportunities to build out our sales with no competition, at least initially, of course. And hopefully really bring solutions to patients, that don't exist today, in those two cases. So from a physician perspective, we do have a durable drops that last over 24 hours in the data, clinical data to date, with a very nice safety profile, favorable safety profile and it has a little bit of mild redness but if you give it in the evening in our chronic indications like night vision or presbyopia, we've had studies that have shown there is no statistical difference in the morning, so that's a big differentiator. And in addition, its stable so commercially sort of viable product format to provide to the community.
And it works by mechanism it is an Alpha-1 blocker that works on the iris dilator muscles, we are actually the only drug in the clinic, front of the eye that is using the iris dilator muscle versus the other muscle that controls your pupil which is the sphincter muscle. So that's also a point of differentiation and innovation. So we're excited that Nyxol has many properties although in two of its indications, no existing competitions. In presbyopia we would expect to be maybe the third follower or fourth after Allergan and maybe one or two others that are currently in Phase 3, but given that size of that market, and again our tolerability profile, our durability profile and hopefully again our efficacy signal being equal to others, I think we'll have a nice positioning as well, in the presbyopia market so we will work on both muscles, not just one severely but both moderately which we think is going to be a benefit to the patient in the chronic use setting.
In the case of APX the retinal space is huge, but pretty much all of the innovations, I think it is ten billion in sales today. Many, many market cap, high market cap companies, Biotech with Phase 3 programs, in most of those cases, they are extending the kind of treatment between an injection, using the anti-VEGF pathway or mechanism. And what we're going to be bringing as a disruptive, innovative, oral tablet that has good safety and tolerability from 11 trials. And also has significant PKdata showing that the drug dose we're planning is well above what we would need and saw for really positive animal data that we've had that is published in retinal model. So we're excited on that Phase 2, but ultimately if that is approved, sometime in the future, it would be completely innovative and distinguished as an oral option as there is no oral option for retinal patients today.
WSA: Yeah, and perhaps you can talk about your background and experience Mina and you know who the key management is?
Mina Sooch: Yeah, the company was actually founded by myself about three years ago, and with a plan to bring in, we'll call it underappreciated assets with a significant clinical data and promise and IP, but sort of, we'll call it languished a bit, usually due to financing reasons and of course not due to safety or efficacy of the molecules. So my background is that, I'm a Harvard MBA, Undergrad Chemical Engineering from Wayne State here in Michigan, the company is based in Michigan. And I'm a serial entrepreneur, I've been a strategy consultant, working for very large Fortune100companies and working in the pharma space since 1995 when I did the Pharmacia & Upjohn deal. Then I spent a decade or more as a Venture Capitalist doing deals, hundreds of millions raised, multiple companies sold, either through public offerings or mergers, all Biotech or Biotech plus devices together, has been sort of my sweet spot. And then for the last decade starting other companies in the cardiovascular and the cancer space as well as now in the ophthalmic space.
So I'm a serial entrepreneur at heart, I love building, adding value, doing clinical development, regulatory work, manufacturing, and I've surrounded myself in this case with the great team, there is about seven or eight of us, that are leading the way of these trials, the manufacturing, the regulatory work we do as well as the strategic partnering work we're doing globally. So we've got a great team in place, you can find more on our bio's, on our websites or in our slides. And we're just excited that a team that's proven execution, because we went public in November, again just a little under a year as a private company. And we've launched three studies in four months and hopefully soon about to launch a fourth study, in COVID and completed one as well already during that timeframe. So we're pretty proud of the execution capabilities of our management team.
I will say we've surrounded ourselves with key opinion leaders for front and back of the eye world leadersand well-renowned in their field for decades, leading their communities and so again giving great advise on our trial design and our differentiation, and market opportunity unmet needs. And I also wanted just a quick shout out to our board, again storied individuals with great successes in Biotech, in ophthalmology, commercially as well as clinically, as well as just general Biotech executives and company builders. So I think we've got a team and set of boards at Ocuphire that have done this similarly before. We're now doing in ophthalmology which is a great sector to be in with the — aging of the population and all of the unmet needs from a pharmaceutical perspective and really focused on our milestones. And our milestones right now are four trials, and we've already checked the box on one and we're looking forward to continuing to drive value with the additional three trials. And focusing now on an NDA off of the first trial and indication, Reversal of Mydriasis, and the remaining few things we need to do over the next year and a half, to put that filing together.
WSA: Right, so once again, joining us today is Mina Sooch, CEO, President and Founder of Ocuphire Pharma which trades on NASDAQ ticker symbol OCUP. And so before we conclude here, to recap of some of the key points, why do you believe investors should consider the company as a good investment opportunity today?
Mina Sooch: Yeah, so I think maybe three reasons, would be appropriate to highlight. (1) The first is that, we've just had a successful Phase 3 data readout, first of two trials. And that we've a clear path, a de-risk path towards an NDA for Nyxol, here in the U.S. in Reversal of Mydriasis, and a hundred million exams are done here. So just that clarity on what we need to do and the timeline to that happening just under two years. (2) The second is the regroup because Nyxol is used in two other indications, night vision and presbyopia, and its mechanisms has been revalidated again, again we've actually done now eight trials for Nyxol. That it reduces the pupil aperture and that is what is necessary to reduce the halos and glare or to help provide the pinhole. So we think that regroup is promising for our additional trials that are up and coming in the second and the third quarter, so that's point #2.
And point #3, we have a huge option values around APX3330 and we do have research coverage by the way, so we're excited that a couple of banks have picked us up. And in most cases again there is a lot of upside options value for APX3330 which we're really excited about — potentially be quite disruptive as an oral for retinal diseases starting with diabetic retinopathy patient, which don't really have an option to date, practical option to date, since they don't want to start lifelong injection. So I think you know one, two, three is really just the indications and trial readouts. We'll provide nice opportunity for investors, hopefully to build value over time, in being in Ocuphire as a shareholder. I would also say that since we did go public as a reverse merger, we've been a little bit under the radar and we look forward to more and more investors beginning to follow our story and hopefully get interested in joining our journey at Ocuphire as a shareholder.
WSA: Well, we certainly look forward to continue to track the company's growth and report on your upcoming progress. And we would like to thank you for taking the time to join us today there Mina and introduce our investor audience to Ocuphire Pharma, it was great having you on.
Mina Sooch: Thank you so much, Juan. And thank you to Wall Street Analyzer for having Ocuphire today.