About: Sigyn Therapeutics is a development-stage therapeutic technology company headquartered in San Diego, California USA. Our focus is directed toward a significant unmet need in global health; the treatment of life-threatening inflammatory conditions that are precipitated by Cytokine Storm Syndrome and not addressed with an approved therapy. Our mission is to save lives.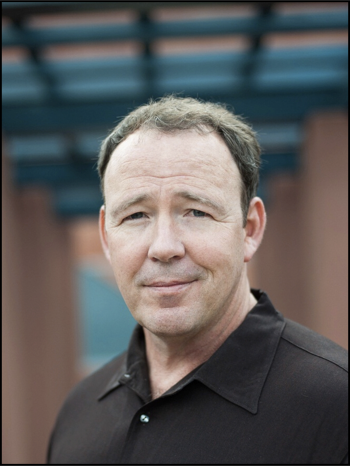 CEO Jim Joyce discusses Sigyn's recent news over the last couple months which includes a pilot study to address inflammatory CytoVesicles. In the in vitro pilot study, 104nm liposomes were utilized as a model system to assess the ability of Sigyn Therapy's adsorbent components to deplete CytoVesicles from human blood plasma. After a two-hour interaction with Sigyn's adsorbent components, liposome concentrations in human blood plasma were reduced ~90%. Sigyn Therapy™ is a novel blood purification technology designed to mitigate cytokine storm. Cytokine storm syndrome is the hallmark of sepsis, which is the most common cause of in-hospital deaths. Virus induced cytokine storm (VICS) is associated with high mortality and is a leading cause of SARS-CoV-2 (COVID-19) deaths. Other therapeutic opportunities include bacteria induced cytokine storm (BICS), acute respiratory distress syndrome (ARDS) and acute forms of liver failure, such as hepatic encephalopathy.
INTERVIEW TRANSCRIPTS:
WSA: Good day from Wall Street, this is Juan Costello, Senior Analyst with the Wall Street Analyzer. Joining us today is Jim Joyce, Co-founder and Chairman and CEO for Sigyn Therapeutics. The company trades over-the-counter, SIGY. Thanks for joining us today there, Jim.
Jim Joyce: Juan, pleasure to be on with you today.
WSA: Yeah, great. So please start off with providing us with an overview and an intro there for Sigyn?
Jim Joyce: Sure. Our mission at Sigyn Therapeutics is to save lives. And to do this we're focused on a significant unmet need in global health, the treatment of life-threatening inflammatory conditions that are precipitated by cytokine storm syndrome. The cytokine storm is a hallmark of several different inflammatory conditions including sepsis—the number one cause of in-hospital deaths which also claims more lives each year in all forms of cancer combined. During the COVID-19 outbreak, people might be familiar with the fact that a leading cause of COVID-19 deaths is associated with virus induced cytokine storm, which not only has high mortality rates across COVID-19 infections, it has high mortality rates across a broad spectrum of viral infections. So in response, we designed Sigyn therapy with mechanisms that we believe will overcome the limitations of previous drugs and devices to treat life-threatening inflammatory conditions that are precipitated by cytokine storm syndrome.
WSA: Yeah. And perhaps you can bring us up to speed there on some of the recent news flow, perhaps some of it flew under the radar with holidays and everything. You just shared results for your recent in vitro study.
Jim Joyce: Well, we've had several milestone achievements in the last couple of months. I should first point out that on October 19th of last year, we established Sigyn Therapeutics as a public company through a merger with a company that trades on the over-the-counter market. I'm familiar with these types of transactions as I previously was the Founder and former Chairman and CEO of Aethlon Medical, which we established as a public company through a similar transaction. In this regard, I guided Aethlon from being a single shareholder start up to over 8,000 shareholders on NASDAQ and and a peak market value during my tenure of approximately $200 million. So we're in an arena that I'm familiar with. In regards to our Sigyn therapy data, we accomplished two significant milestones in recent months.
The first milestone was the demonstration that our device could effectively remove inflammatory cytokines from human blood plasma and simultaneously remove or eliminate circulating endotoxin, which is a potent activator of cytokine storm syndrome. This datapoint demonstrates our potential ability to overcome the limitation of industry pioneering devices in the field. In fact, one device is the basis for a market cap of approximately $400 million for a company that trades on NASDAQ. Most recently, we reported the results of an in vitro study that demonstrated the ability to address CytoVesicles, which are large extracellular vesicles that transport inflammatory cytokine cargos.
We think CytoVesicles are crucial targets that have been beyond the reach of previous drug and device therapeutic candidates. They're actually transporting cytokines throughout the bloodstream that are involved in cytokine storm syndrome. So we now have collected what we believe to be significant milestone data points that we will incorporate into an investigational device exemption that we plan to file with FDA during the course of 2021.
WSA: Right and so what we're talking mostly about is sepsis and other [deadly] inflammatory conditions. What is the market opportunity when it comes to that as that's a leading cause of death at hospitals?
Jim Joyce: For sepsis alone, the market opportunity on an annual basis exceeds $20 billion. It's not a well-addressed condition and primarily relies on supportive care. I believe there have been more than 70 controlled studies to treat sepsis and none of those studies with a brief exception of Xigris from Eli Lilly, which is no longer on the market, have resulted in an approved therapy for sepsis. So, it's a very significant opportunity and is an area where we have unique backgrounds. Between myself and co-Founder Craig Robert, we have overseen the development of three different therapies that have been cleared by FDA to treat severe COVID-19 infections. And my background is somewhat unique in the sense that I actually spent five years in a Department of Defense DARPA program related to the advancement of devices could treat sepsis in wounded war fighters.
I also testified before Congress related to the need for devices to address cytokine storm syndrome as the result of a pandemic outbreak like we currently have and obviously there are going to be future outbreaks expected. Juan, I think we used to interact from time-to-time when I was at Aethlon Medical where we developed a first-in-industry device to address a broad spectrum of infectious viral pathogens. In fact, the Hemopurifier is only device ever to receive two breakthrough designations from the FDA and was approved under emergency use by the FDA for the treatment of Ebola and was subsequently named by Time Magazine to be one of the top 20 inventions in top 10 breakthroughs in medical care.
WSA: Yeah, that's great. And so can you talk about the main company goals here over the first six months of the year?
Jim Joyce: Well, there are public market goals and then there are clinical progression goals. Obviously, if you look at our stock, you will recognize that we just recently established ourselves as a public entity and have been very much focused on collecting supporting data and have not yet built a liquid market for our securities. So we need to start building the awareness of what we're doing and hopefully organizations like yours will help us achieve that goal. And then parallel to that is clinical progression. In this regard, we have a series of studies designed to further demonstrate the capabilities of our device, in vitro, that will lead up to the submission of investigational device exemption to FDA that requests permission to initiate human studies in the United States. This is a critical milestone that we hope to coordinate with a financing that would allow us to up-list to NASDAQ.
WSA: Yes, certainly. And with that in mind, what are the main drivers that you're sharing with investors about what makes you guys unique in this space?
Jim Joyce: The main driver first and foremost is the landscape for treating these conditions whether it's a virus induced cytokine storm, bacterial induced cytokine storm or a cytokine storm induced by an injury, trauma or adverse event to immune-oncology drugs. So, the market opportunity is quite broad and we know that these conditions have not historically been able to be addressed by drug agents. Our focus is to continue to collect data that further demonstrates the capability of our device to overcome the limitations of drugs as well as previous devices that are actually highly valued in the market place.
And we've configured our device to not only be effective in addressing inflammatory targets throughout the bloodstream, but to also optimize safety in a configuration that is scalable. So with those things in mind again, clinical progression towards the submission of an IDE with FDA is anticipated to be our main value driver. Once the IDE has been submitted with the FDA, it can be utilized as the template for studies overseas as well. Clinical progression our primary focus during the course of 2021 and we would anticipate that clinical progression would drive value for our shareholders.
WSA: And perhaps you can talk a little bit more about the background and experience of key management, I know you from your days back at Aethlon, but perhaps introduce who the other key members there are?
Jim Joyce: Sure, the person I want to highlight as a member of our team is Craig Roberts, who is the co-Founder of Sigyn Therapeutics. Craig is an inventor of an ECMO system, the adult percutaneous ECMO system that was sold to C.R. Bard and has been broadly deployed for use in in treatment of severe COVID-19 infections. This is a lifesaving therapy that's been in the market for many years. Additionally, Craig was the developer of a system that was previously market cleared to address inflammatory conditions. In fact, one component of that system was among the first devices approved under emergency use authorization to treat COVID-19 patients. However, the challenge of that system is that it involves multiple cartridges and pumps which makes it difficult to administer on a broad-scale basis.
In this regard, we knew that Sigyn Therapy needed to be a simple blood-in-blood-out device that could be deployed onto the infrastructure of dialysis and CRRT machines that are already located in hospitals and clinics worldwide. Between Craig and myself, our unique background and knowledge positioned us to create Sigyn Therapy with this important capability.
As mentioned, I oversaw the development of the Hemopurifier from theoretical concept to clinical reality. It was a first-in-industry product, a top invention and medial advancement according to Time Magazine, it was approved for the treatment of Ebola under Emergency Use provisions in the United States, Canada and Germany and it remains the first and only device to ever receive two breakthrough designations from FDA. I authored one designation submission and co-authored the other.
So we're applying our knowledge and previous experiences to treat life-threatening inflammatory conditions. And for us, the ability to design something that overcomes the limitations of current therapies was really straightforward. We know what we needed to do. We designed the system. We filed patents which are pending in the US and worldwide to protect our development and we're now collecting data that supports our original vision for the product which was to address inflammatory cytokines, endotoxin and the CytoVesicles that are transporting inflammatory cytokines throughout the circulatory system.
WSA: Certainly. So once again joining us today is Jim Joyce, the CEO for Sigyn Therapeutics, which trades over-the-counter SIGY. Currently trading at $1.51 a share, market cap is north of $50 million. So before we conclude here Jim, why do you believe investors should consider the company has a good investment opportunity today?
Jim Joyce: Well, if you're looking at Sigyn Therapeutics as an investment, an obvious rationale would be do we have a market comparable? In the case of Sigyn therapy, our closest market comparable is the CytoSorb device from CytoSorbents, which is a NASDAQ traded company with a market cap of approximately $400 million. This is a well-run organization whose product is considered to be an industry pioneering device. It is effective in eliminating small inflammatory cytokines, but it does not address circulating endotoxin or CytoVesicles.
So we address the capabilities of the CytoSorb device but we also address the other inflammatory factors that we think are critical in the treatment of life-threatening inflammatory conditions. On another front, I think there are people who have a passion for participating in something that has the potential to be a lifesaving therapy that can be broadly deployed. If we can fulfill our mission to save lives, shareholders will be rewarded.
WSA: We certainly look forward to continuing to track the company's growth and report on your upcoming progress. And we'd like to thank you for taking the time to join us today Jim and introduce our investor audience to Sigyn Therapeutics. It's always good to have you on.
Jim Joyce: Juan, it's been a pleasure. Thank you for your time.