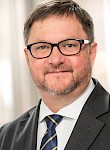 WSA caught up with VIT to discuss progress since their previous interview from September 2019. The company has since uplisted to the TSX and reached commercial production on their Eagle Gold Mine in the Yukon, Canada. They have also completed a 23 million public offering and seen the stock nearly triple in the last 3 months.
INTERVIEW TRANSCRIPTS:
WSA: Welcome back listeners to Wall Street Analyzer's CEO Interview Series. Today we are joined by John McConnell, he is the CEO for Victoria Gold Corporation. The company, since we last spoke with him back in late September of last year, now trades on the Toronto Stock Exchange, ticker symbol VGCX, and here in the US over the counter, VITFF. Welcome back John, great to have you on again.
John McConnell: Yeah, thanks for having me.
WSA: So, when we last spoke, you were just finishing up the first gold pour there. Can you bring us up to speed on what's been happening since we last spoke?
John McConnell: Sure. Well things just continued to ramp up. Sometimes ramp ups are two steps forward, one back and ours has been no different. You know, you're trying equipment for the first time and sometimes it breaks, sometimes you have to modify it, shoots wear out faster than anticipated, sizes of material are not as expected. So we've had our fair share of that, but most of the teething issues are behind us now. And we're approaching full production now.
WSA: Can you bring us up to speed on the properties? As you just mentioned, you started the Dublin Gulch exploration program.
John McConnell: Yeah. So along with production, we do intend to do some exploration this year. We're focused on an area out to the East of Eagle, and it's another large granodiorite intrusive; similar to the Eagle intrusive. We referred to it as Nugget. We built a road out there in 2019. We did a little bit of trenching and a little bit of diamond drilling in the Southeast corner of the intrusive and made a new discovery, we call Raven. It's right on surface multi-gram intercepts. So, our guys are pretty excited about it and we should be drilling out there next week, so hope to start seeing some results late in August and early September.
https://vgcx.com/projects/development/eagle-gold-project/eagle-gold-videos/videos/vr-tour-of-the-eagle-gold-mine/
WSA: Yeah. That's great that you have that underway. And obviously what everybody's thinking about now is the COVID crisis, you know, how companies are shifting their operations to be able to confer with certain mandates. What sort of regulations do you have in place? How is the company reacting?
John McConnell: Yeah, we recognized COVID is going to be an issue quite early on and worked with government officials to put in place measures that would allow us to continue operating. I would say the biggest change was switching from a two week in – two week out schedule to a four week in – four week out schedule, to minimize travel. We also stopped using sched flights and chartered people into the site. And people from the outside the Yukon, we have them self-isolate in the Yukon for two weeks prior to going to sites. So, and then on site, you have a lot of protocols around self-distancing, we make sure in the cafeteria people are seated two meters apart, and we've spaced out the dining times so that it can be accommodated. We also limit the number of people in a bus or in a truck traveling to the job site. But we think probably the safest place in Canada is at Eagle. We've got all the protocols in place to ensure we don't spread COVID and if we did by chance have a case of COVID, we have an isolation bunk house set up so that we can accommodate people.
https://vgcx.com/projects/development/eagle-gold-project/eagle-gold-videos/videos/eagle-construction-heap-leach-facility/
WSA: And so, in February you graduated to the Toronto stock exchange and also completed a $23 million public offering. Can you talk about the significance of that upgrade?
John McConnell: Well, as you know, gold prices have gone up and capital markets opened up a little. They're certainly not like they were in their heyday, but we were approached; this is probably four to six weeks ago now, by BMO and PEI with a bought deal financing of $20 million. We didn't need money at the time, but we – that was when COVID was primary concern and being a single asset company, we were worried that if government did decide to shut down mining, that it would put us in a very precarious financial position.
So, we took the financing, it was eventually up-sized to 23 million and of interest, there was over 80 million in demand. So, people got cut back significantly from what they wanted in terms of interest in Victoria. I hope we never have to spend a cent of that money and we use it for a share buyback program later this year or early next year. But certainly, it helps us sleep at night, knowing we've got an extra 23 million in the bank account and could weather a short shutdown related to COVID, if necessary.
WSA: Yeah. So, can you talk a little bit more about the reserves that you have there at the property, what the main numbers are as far as the territory and what you're looking at in terms of production?
John McConnell: Yeah. In terms of resource, we're at about 4.4 million ounces, reserve, it's closer to 2.3, but we've had a lot of success in converting resource to reserve and I'm certain that'll continue. So that combined with our exploration potential, I'm pretty comfortable saying this mine will operate for the next 15 to 25 years.
WSA: Great, and what are some of the key goals you're looking at here over the course of the next six months?
John McConnell: Well, you know, we'll get up to full production over the course of the next six months. And all of our economics are based on $1250 goldSo, you know, at current gold price, we're almost seeing our all-in sustaining costs eventually we'll be less than 850. So, we're talking close to $1000 margin on every ounce we produce. Times 200,000, this little company will be cash flowing 200 million per year once we hit full production,
WSA: Right. Obviously, the street has begun to take notice for that as you've just had a good ramp up there on the stock price.
John McConnell: Yeah, now we – I think we've reached a 52-week high today. I think we traded over $14 CAD. But I think our low this year was just over $4, so you're right. We've had a good run and people are starting to recognize that Canada's newest gold producer is for real.
WSA: We didn't cover this in the last couple of times we spoke, so I'm sure there's been some shifts there. Can you talk about who the key management team there is, as well as a little bit more about your background for some of our listeners here that may have not caught the last couple of calls?
John McConnell: Sure. I'm a Mining Engineer. I've been in the mining business my whole life. My father was an underground mine electrician. So, I come by it very naturally. I've been employed in the business for more than 40 years now. I've pretty much spent my entire career in Canada's North. First at the Nanisivik zinc-lead mine on the North tip of Baffin Island in Nunavut then, built and operated the Snap Lake diamond mine for De Beers in the Northwest territories. And now I've been CEO of Victoria, building the Eagle Mine in the Yukon for more than 10 years. So, it's been a very full, interesting career. Some of the key guys, Mark Ayranto, our Chief Operating Officer, he's been with us now for more than 10 years as well. Marty Randall; our CFO, he's been on the project for more than 10 years, working with me for probably 25 years now with three different companies.
And you know, Paul Gray, our VP of Exploration. Paul was originally a contractor on the project and I think has been full time with us for more than three years now and then the newest hire is a gentleman named Dave Rouleau, who is our VP and General Manager. And Dave's certainly a point to the success of the Eagle ramp up, he has had lots of experience putting mines into production and it really shows he's just a great guy. You go to the site and even though it's just ramping up, safety and housekeeping are his number one priority in it. And it shows when we have visitors.
WSA: Surely. So once again, we're speaking with John McConnell CEO for Victoria Gold Corporation, now trading as mentioned on the Toronto Stock Exchange under the ticker symbol VGCX, as well as over the counter, VITFF. So, before we conclude here, John is there anything you'd like to add about VIT of why investors should take a look at the stock today?
John McConnell: I think you're going to continue to see a re-rate to the share prices. We are moving to full production. Things to watch for; news flow, we are going to have some good exploration news flow. You know, we're currently in discussions with more than 20 banks around refinancing our debt at a lower interest rate, which would save millions per year.
WSA: Yes.
John McConnell: We also look to list in the US, probably in the fourth quarter of this year.
WSA: Well, we certainly look forward to continuing to track the company's growth and report on your upcoming progress. And it's always great to have you on and thanks for taking the time to update our investor audience.
John McConnell: Yeah. Great talking to you.