About: NaturalShrimp, Inc. (OTCQB: SHMP) a publicly traded agro-tech company, has developed patented proprietary technology to produce fresh, gourmet-grade shrimp without the use of antibiotics, probiotics or toxic chemicals. NaturalShrimp systems are self-contained, saltwater production facilities that will produce Pacific White Shrimp anywhere in the world.
OTCQB: SHMP

Interview with CEO Bill Williams
KEY HIGHLIGHTS:
*Company is equipped with Patented Technology
*SHMP is working towards full production capacity
*Looking for expansion in European market
*Environmentally friendly process

INTERVIEW TRANSCRIPTS:
WSA: Welcome back listeners to The Wall Street Analyzer's CEO Interview Series. Today we are joined again by Bill Williams, the CEO for NaturalShrimp Incorporated, trading on the OTCQB, ticker symbol SHMP. Last interview was early February of this year so about four months ago, welcome back, Bill.
Bill Williams: Thank you Juan.
WSA: So for some of our listeners that didn't catch our previous conversation, can you provide us with an overview of your Company?
Bill Williams: NaturalShrimp has developed a technology that can grow shrimp in an enclosed, recirculating, saltwater system that can be utilized anywhere in the world. Our technology can control shrimp production for indefinite periods of time. We truly have developed a groundbreaking, revolutionary technology.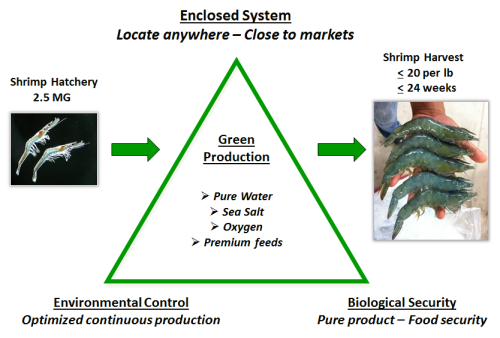 WSA: So, before you explain the way this technology works, which I know you did on the previous interview, can you bring us up to speed on some of your recent developments since we last spoke?
Bill Williams: Sure. Our system is based on Electro Coagulation technology and it kills 99% of bacteria and also controls ammonia production. You have to be able to control both bacteria and ammonia to grow shrimp in an enclosed system and our system does that. As I mentioned previously, to our knowledge, we are the only Company that we know that can do this. Everyone that has tried to grow shrimp in enclosed-systems has not been able to do so because they can't control bacteria and ammonia. This is a huge advance in aquaculture technology.
WSA: So, what's been going on recently, I know you had some recent news?
Bill Williams: Yes. We have had very successful tests of our system and are now in the process of setting up full production. We expect to be in full production around the fourth quarter of this year. We have been purchasing equipment, remodeling our existing facility and are in the process of designing and building another facility at our current location.
We have other things in development that will also enable us to expand rather rapidly. We expect to announce these developments within the next two months or so. As we have discussed previously, we can place our system anywhere in the world; we can install twenty or thirty systems in New York City and furnish the whole City with fresh shrimp every week. Our system produces no effluents of any kind; no water waste goes into the City water system. Everything is recirculated.
WSA: Right. You could even do it in the mainland, like Central U.S. right?
Bill Williams: For sure. We are tentatively scheduling Las Vegas for our next facility, after building another one at our existing plant, sometime next year.
WSA: Great. So what exactly, fights the bacteria and makes the system a lot more efficient? Obviously it's important to bring production costs down. How do the shrimp taste?
Bill Williams: Our shrimp are totally fresh, never frozen and are classified as SushiGrade. Our Electric Coagulation system electrifies the water, killing 99% of the bacteria and controls ammonia production. Electrifying the water has a very positive effect and the shrimp; it helps them to grow faster, with less stress..
WSA: Great. And what are some of the other goals and milestones that you are looking at here over the course of the next 6 to 12 months?
Bill Williams: In the next 10 to 12 weeks, we expect to release reports that will inform our shareholders and interested parties about our progress on some rather positive events in our Company.
WSA: Right, yeah we definitely look forward to seeing that and I know you got to keep it close to the vest …
Bill Williams: Yes, we do.
WSA: Alright, well I guess you are always looking for other verticals to expand into…
Bill Williams: We are also looking at our situation in Europe, where we had a presence for several years when we first started developing our system. We still have business contacts there and we believe we could potentially reenter that market in the future with our patented system. We can't really discuss it in detail but we feel that the energy is very positive.
WSA: Great. So, in terms of the actual drivers, what do you think investors should be aware of when it comes to SHMP?
Bill Williams: The investors need to be aware of and understand what we what we are doing. We are working hard to get into full production again but it takes time to get it done. We have to get our new equipment manufactured and bring it in; we have to bring in shrimp and grow them to maturity; and then do all the other things it takes to get into production. Once we get into full production, everything will move faster. We also have other things we are working on, as I previously mentioned
We have accomplished everything we said we were going to, from the beginning. It took time to figure out how to do it, but we did it. We not only did it, we patented the process, and we control it. That is a big deal, and it is going to be a bigger deal because we are in the process of making it even better.
WSA: Certainly. So can you talk a little bit about your background experience, Bill, along with key management and what makes you guys qualified to deliver on some of the promises?
Gerald Easterling, our President, and I have been business partners since 1988 and have been very successful. We started working with this technology because Tom Untermeyer, our Chief Technology Officer, who was working for Southwest Research Institute in San Antonio, Texas, had been working with this concept for some time and we thought it sounded like a good potential business. We formed a company to develop the technology, never realizing how difficult it was going to be.
The history of this technology is replete with failure. Numerous companies and individuals have all thought it was a great idea, which it is, and most have gone bankrupt trying to do it. Long story short, it took us fifteen years to figure out how to do it. We had the same problems everyone else had but we knew there was an answer. We were determined to find it.
We worked for fifteen years to find the answer, and we did. Fifteen years to figure out how to do it successfully, and the last three years to develop it. Ultimately, we have been successful, very successful. It took longer but we have done it and I can't stress the fact too much, we have the system patented. We have done exactly what we said we were going to do.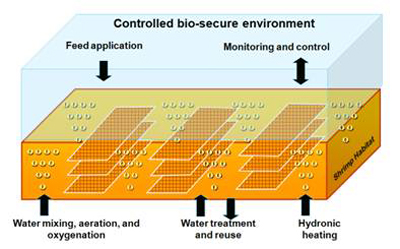 WSA: Right. So do you think that with all of the recent environmental changes, this makes your product even more vital?
Bill Williams: Absolutely. We cause no environmental problems. Our technology is a recirculating system, so no water or waste ever goes back into the public water system. By continuously reusing our water, we don't affect the environment at all, whereas shrimp farming operations destroy estuaries and creates many different types of environmental problems.
WSA: So once again, joining us today is Bill Williams, CEO for NaturalShrimp Incorporated, which trades over-the-counter SHMP, currently trading at 10 cents a share, marketing cap is about $30 million. So before we conclude here, Bill to recap some of your key points, why do you believe investors should consider the company as a good investment opportunity today?
Bill Williams: We are a tremendous investment opportunity. We have developed and patented a technology that can grow shrimp in a recirculating system, anywhere in the world. To our knowledge, no one has ever done that successfully on a major scale, which you must be able to do to have a financially successful company. Every company that has tried to do it has gone out of business, except us. We have developed it, tested it extensively and successfully. Our technology can literally change the nature of aquaculture as we know it. .
WSA: Well, we certainly look forward to continue to track the company's growth and report on your upcoming progress. And we would like to thank you for taking the time to join us today there, Bill and update our investor audience on NaturalShrimp, it's always good having you on.