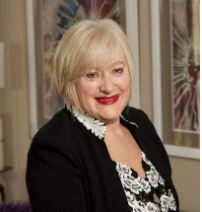 Interview highlights:
*Positive Phase II Clinical results for Insugin
*Alliance with MJ BioPharma
*Current development Goals
*Trends in Insulin and Diabetic markets
About: EastGate Biotech (OTCBB: ETBI) produces and distributes innovative and healthy nutraceuticals that are based on natural therapies and absorbed naturally by the body. We utilize state-of-the-art nanotechnologies to deliver healthy alternatives to conventional pharmaceuticals that all-too-often create dangerous side-effects and unexpected consequences for those trying to attain and maintain healthy lives. Our research and development scientists have more than 60 years of combined experience and are dedicated to providing the best nutraceutical products for your natural comfort, health, and well-being. We invite you to explore the naturally healthy benefits of EastGate Pharma.
INTERVIEW TRANSCRIPTS:
WSA: Good day from Wall Street, this is Juan Costello Senior Analyst with the Wall Street Analyzer. Joining us today is Anna Gluskin, CEO for Eastgate Biotech. The company trades here in the US, OTC: ETBI. Thanks for joining us today there Anna.
Anna Gluskin: Thank you very much.
WSA: Please start off with an intro and overview there of Eastgate for some of our listeners here that are new to your story.
Anna Gluskin: Eastgate Biotech is a biopharmaceutical company that concentrates on delivery of various drugs. The particular one we concentrate on right now is insulin called Insugin; mouth rinse for Type 2 diabetes.
WSA: Can you explain there a little bit more about what the technology is and the market you address?
Anna Gluskin: The disease is metabolic progressive disease and there's no known cure. The body just doesn't produce enough insulin to handle the glucose and patients have elevated glucose level. There's 422 million people around the world that are afflicted with the disease. There's 1.6 million die of complications of diabetes every year. The one thing that patients with diabetes need is insulin, but it is a large molecule and it's very difficult to give it to the body directly when there's no pill that's available. It has to be done in a certain way that the body will absorb insulin given from the outside.
Now, we believe that we are close to solving this problem. We do have a product which is a mouth rinse called Insugin. Basically the safety of the product is known because insulin is known for 400 years. The fact is that we have to show that the body accepts it and that product gets absorbed and use additional insulin in order for people to be able to metabolize the high glucose level.
WSA: Great. Please bring us up to speed about some of your most recent news including positive Phase II results for Insugin.
Anna Gluskin: We're making very good strides. Last month we've announced a strategic alliance with an insulin producer. We do need to get the insulin products into a molecule in order for us to then make it into a mouth rinse. The MJ Biotech is the company that we have made arrangements with. The good news is they will be able to provide us with API, which is the active ingredient insulin powder with no charge for our clinical trial program.
We're concentrating on the area what we call the SEA countries, around South China Sea. The problem with diabetes is very difficult in that area and the governments are very much aware of it. We're doing a number of trials in Pakistan right now and the results that we announced just the other day; the end of the month, we're showing a very good efficacy in absorption of product without injection.
WSA: Perhaps you can explain a little bit more how the technology works and what are the major benefits.
Anna Gluskin: That's a very good question. We're concentrating on creating a product, a liquid which is with the formulation causes the product to produce nanoparticles. By using it as a mouthwash, just swishing it all around the mouth, insulin gets absorbed without the needles.
What is important in this particular case is that the mouth is highly vasculated. So when you bring the product which is a nano molecule, it gets absorbed very quickly and brings the glucose down. What we were able to establish in our study is that it happens very fast. For a patient, before they consume food, they can take our product, swish it around the mouth and spit it out and they're ready to eat. Additional insulin that is necessary to metabolize the food which doesn't come out of their pancreas, that additional insulin does the trick.
WSA: Right, so it's a lot more convenient to take and also less painful I guess, right?
Anna Gluskin: Absolutely, because most of the time patients do not take insulin because it's injectable, and a lot of people don't like it, and a lot of people after a while have problems with their skin, so this is definitely a solution. Obviously the other thing that we have to worry about is the potential compliance of the patient.
One of the results of our study that we announced was the patients were very happy because they were feeling well and the knowledge that they're able to save all the complications like heart disease, like problems with the liver, kidney, nerves; all of these complications that kill 1.6 million people a year, that we know of, because a lot of these patients are not even diagnosed. So patients were very excited about the possibility of having this product with them even when they go out, not only when they're at home consuming their meal.
WSA: Sure. So I guess that's the major trend that you're seeing right now in the sector, so how also are you attempting to be able to capitalize and stay ahead of the sector?
Anna Gluskin: Yes. The important thing is to achieve a quick registration of the product. We now showed the efficacy and safety. Now we have to show the number of the patients in these SEA countries, particularly where we are in Pakistan. We need to do a clinical trial, a Phase III clinical trial which will be blessed by the local MOH, and that would give us a chance to be able to achieve a registration of the product and ready for distribution within probably 12 to 18 months.
WSA: What are the major goals over the next few months that the financial community should look out for, and where do you expect to see the company in about a year?
Anna Gluskin: That's a very good question. What we're trying to do is obviously we are going ahead with the number of patients which would be approved by local ministry of health for the Phase III trial. While we're doing that, we are negotiating licensing agreement for all around the world. We're hoping to be able to have registration just in one or two countries of the SEA countries because there is a rule of harmonization of registration. So potentially we can have registration in one or two countries, but it will give us 15 countries that will be ready to distribute our product. That's a very exciting way of being able to get it to people; the patients that need it the most.
WSA: Sure. Once again, joining us today is Anna Gluskin; CEO for Eastgate Biotech Corp. which trades over-the-counter, ticker symbol ETBI. Before we conclude here, Anna, what are some of the major drivers that make ETBI a good investment opportunity today?
Anna Gluskin: We believe that as soon as we start getting registrations all around the world, we believe that we probably will attract a major pharma that will negotiate a global agreement. That certainly is the major driver, because as soon as big pharma throws the resources that they have to bring this product to the patients, our investors should be able to capitalize on that.
WSA: We certainly look forward to continue to track the company's growth and report on your upcoming progress.
Anna Gluskin: We'll standby with all the news.
WSA: Yeah, well thanks for taking the time to join us today, Anna. I appreciate you bringing us up to speed on ETBI. Definitely look forward to it.
Anna Gluskin: Thanks very much Juan, it was very kind.
WSA: Take care.