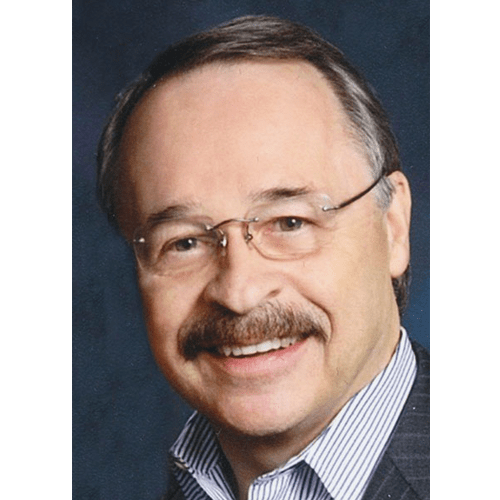 About: For over 35 years in business, Giga-tronics has been helping solve the worlds next generation Radar and Electronic Warfare problems with state-of-the-art high speed signal generators, test and measurement equipment and broadband switching matrices. Giga-tronics' product lines include the adanced signal generation and analysis product and the Microsource microwave sub-assembly and sub-system products. Headquarter in Dublin, CA, Giga-tronics, an ISO 9001 and AS 9100 certified company, is traded on the OTCQB stock market under the symbol "GIGA".
Interview Transcripts:
WSA: Good day from Wall Street, this is Juan Costello, Senior Analyst in Wall Street Analyzer. Joining us today is Lutz Henckels, the Chief Financial Officer and Executive VP for Giga-tronics, incorporated. The company trades on the OTCQB capital markets, ticker symbol GIGA, thanks for joining us today, Lutz.
Lutz Henckels: Thank you Juan, for setting up this interview.
WSA: Yeah sure, no problem. So, please start off by providing us a history, background, and overview there of Giga-tronics.
Lutz Henckels: Okay. The history is as follows: The company was founded in 1980 and went public in 1983. They were in the general-purpose test and measurement business. That became a commodity business and they divested it, and focused instead on the microwave, military aerospace business. They are a sole source provider for microwave components. In addition they have invested over $20 million in the RADAR test business. That $20 million investment nearly took the company out of business, but we've turned the business around now, and we're seeing growth and profits.
So in terms of an overview, I would describe it as follows from an investment story viewpoint: The company was really in trouble a year ago. And so I can understand why that is reflected in the share price, but we have now turned the business around, and I will describe later. This turnaround is not at all reflected in the share price, because nobody is following the company. In addition to that, the company has a very large upside, because we have truly a disruptive product in an excellent market which we believe is a $450 million electronic warfare test market.
WSA: Explain to us a little bit more about the way that your products work, what they're doing right now in that sector.
Lutz Henckels: Okay. So, we have really two product lines. One product line is the microwave component product line. These components are installed in military fighter jets, the F-15, the F-16 and the F-18. We are a sole source supplier for these components to the major companies, prime contractors. We do about $8 to $9 million a year in business with these microwave components. So, from April 1 to December 31st of last year, we did $7.2 million of revenue in that business, and that compares with the prior year of $4.6 million. So actually, we have seen some substantial growth.
And the second business is the RADAR test business, where the company has invested over $20 million. It's a good market, and we have a disruptive product, but we needed to make changes in the way we approach the market from a sales viewpoint and from a sales team viewpoint. We made those changes in mid-2018, and we received a $4 million order in February of this year for this product line. That business is now taking off as well.
WSA: So, bring us up to speed on some of the recent news and activities there as you just put up the numbers there for the quarter.
Lutz Henckels: Well, there are really two news items that we came out with in February. The first one was the earnings release, which we did in mid-February. And there we announced that in the first nine months, we made a $500,000 operating loss versus 2.7 million in the prior year. And that comparison was based roughly on the same amount of revenue. So, this 80% reduction in losses was achieved by improving the gross margins from 24% to 43%, and by reducing the operating expenses by 16%.
That's the announcement we made in the earnings release. Then the second press release that came out in early February, was the fact that we received a $4 million order for the RADAR test business. That business had stalled due to the wrong sales approach and the wrong sales team. We corrected that, and as a result, we got our first major order of $4 million from Naval Air. That's for two test systems. Each system was priced at $1.684 million, plus a support contract of $670,000.
And I should point out, we shipped the first test system yesterday to Point Mugu, and it was also installed yesterday at Point Mugu, which is a NAVAIR base. So, we are truly at an inflection point, because we are now looking at being profitable every quarter. And that's clearly not reflected in the stock market where we have a $5 million market cap.
WSA: Yeah, certainly. So, you were able to cut a lot of losses. And so, you said you're also hoping to be breakeven by end of this year and cash flow positive by next year?
Lutz Henckels: Yeah. If you think about it, we made a $500,000 loss in nine months without having any benefit from the RADAR test business. So we were close to breakeven without it. And actually, on EBITDA, we kind of broke even, and without any RADAR test business. Now we not only got the first order of $4 million for the RADAR test business, but we have a funnel of over $30 million for additional potential orders.
So we expect to see at least $10 million in RADAR test sales in this calendar year 2018. Since we already booked $4 million in orders, we only need an additional $6 million. Plus, we have the microwave component business of, call it $8 million or $9 million. So we believe that we not only have substantial growth, but yes, we will be profitable every quarter because we nearly broke even without the RADAR test business, and now that we're getting $10 million in RADAR testsales, we will be profitable every quarter.
WSA: If we can understand a little bit more about the product, is it something like out of Star Wars?
Lutz Henckels: Let me go a little bit into the market. So we are really in the military RADAR test market, okay…The military RADAR market is an $11.76 billion market in 2017, and the market that we are addressing, which is a portion of the test market, we believe is approximately $450 million. Why is that important, and what is the trend? The trend is towards electronic warfare. And so China, Russia and Iran have greatly advanced in that area, and the US has been in the sequestering situation for a long time. This of course, has been changed in the last year and a half and the focus is very much on electronic warfare now in the US. And our focus is on electronic warfare, so we're at the right time, in the right place, with the right solution.
Let me explain briefly what we do, okay? And what makes us disruptive. RADAR systems today are digital and, let us say, they target a jammer, and then the jammer recognizes, "Gee, I'm being targeted by this RADAR, let me try to fool that RADAR." Then the RADAR which is adaptive recognizes that the jammer was trying to fool it and then it changes its behavior. And this closed loop of the RADAR sending signals to a jammer which is cognizant of it, and which then modifies the return signal to the RADAR which in turn changes its RADAR signal We call that a closed loop system. That solution to test for this closed loop sytem in real time is unique to us. It's not provided by anybody else and we believe we have a disruptive product that has a major market opportunity.
WSA: Right. So yeah, that's the key driver. What would you say are some of the other drivers that make Giga-tronics unique from some of the players?
Lutz Henckels: We have this solid base of the microwave component business which we have been in it for over 20 years. And that has grown and, it's a sole source business because to put microwave components on an aircraft, it takes a long period of time in order for those components to be guaranteed to work under extreme conditions.
And so, nobody is going to take that business and every time there is an F-15, an F-16 or F-18 upgraded, we likely get more business. We typically have a one-year backlog. And so, we have a solid base with 40% gross margin. And on top of that we have a growth business in the RADAR test business. So, I think we have something that's pretty attractive.
WSA: Well, certainly. And did you talk about your background experience in the management team?
Lutz Henckels: Okay. So, let me go to the management team. We have John Regazzi, who is our CEO, he has been the CEO since 2006. His background is Hewlett Packard or Keysight. He has been there for 22 years running microwave engineering projects. His background is an electrical engineer from Lehigh University and it's fair to say it's his vision that was implemented with the RADAR test products. He's truly a microwave expert, I can call him actually a genius. And so, he is managing the engineering side of the business.
And we have Tim Ursprung, who is the Vice President of Business Development. His background is military aerospace sales. He has been doing that for 30 years with Aeroflex, EOX and Rodelco. And then we have Armand Pantalone who's our Chief Technology Officer. He has been designing and testing RADAR test systems for the last 30 years at Raytheon and Northrop Grumman; truly an expert on RADAR, and then there's myself. By now you realize, I have a slight German accent. I was born in Germany, I don't know whether you know that the Henckels Knife Business, that is my family.
WSA: Yeah.
Lutz Henckels: That's my family in Germany. And I'm the 14th generation, the company was founded in 1731. Anyhow, I came over right from high school to MIT.
I got my Bachelor's, Master's, and Doctorate degrees in Electrical Engineering and Computer Science from MIT. Also went to the Harvard Business School OMP program. And then I have been really running as a CEO multiple companies. Initially I founded a company called HHB System that we took public at NASDAQ. That was acquired in a hostile tender offer by Daisy Systems.ThereafterIbecame the CEO of LeCroy. I focused them on one product line andgrew it from 17 million to 143 million, and took them public an NASDAQ as well. Then I came out to the West Coast, ran a couple of companies in communication and solar.
The communications company was acquired by Danaher, and I'm now since February of last year, here as Executive Vice President and Chief Financial Officer, having focused on turning the Giga-tronics around and really focusing on the business side to move the company forward. And I think we have achieved that.
WSA: Certainly. So, once again joining us today is Lutz Henckels, the CFO and executive vice president of the Giga-tronics Incorporated which trades on the OTCQB capital markets, ticker symbol GIGA, currently trading at $0.32 a share and the market cap as mentioned, is at about $5 million. And before we conclude here Lutz, to recap some of your key points, why do you believe investors should consider the company as a good investment opportunity today?
Lutz Henckels: Okay, it's in a way, quite simple, we are highly undervalued at $5 million. We expect the RADAR test business to grow to $10M this calendar year, where we already have received a $4 million order. We have a very solid base business, the microwave component business of about $8 million. We expect it to be profitable every quarter, and we expect to be cash positive every quarter.
We are at an inflection point, but the market has not yet caught on to it. We have turned the business around, and by the way we have a good upside because we are in a $450 million electronic warfare test market. We have a disruptive product and expect to grow substantially over the next several years.
WSA: Well, we certainly look forward to continue to track the company's growth and report on your upcoming progress, and we'd like to thank you for taking the time to join us today Lutz and update our investor audience on GIGA. It was great having you on.
Lutz Henckels: Okay, thank you very much Juan.
FORWARD LOOKING STATEMENTS
Safe Harbor Statement under the Private Securities Litigation Reform Act of 1995: This interview includes forward-looking statements intended to qualify for the safe harbor from liability established by the Private Securities Litigation Reform Act of 1995. These forward-looking statements generally can be identified by phrases such as GIGA or its management "believes," "expects," "anticipates," "foresees," "forecasts," "estimates" or other words or phrases of similar import. Similarly, such statements in this release that describe the company's business strategy, outlook, objectives, plans, intentions, or goals also are forward-looking statements. All such forward-looking statements are subject to certain risks and uncertainties that could cause actual results to differ materially from those in forward-looking statements. These risks and uncertainties include, among other things, product price volatility, product demand, market competition, and risk inherent in the operations of a company. We assume no obligation to update any written or oral forward-looking statement made by us or on our behalf as a result of new information, future events or other factors.