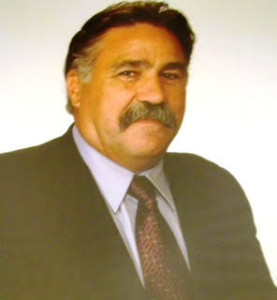 AmeraMex International
(OTC: AMMX)
CEO: Lee Hamree
About: AmeraMex International Inc. sells, leases and rents heavy equipment to a wide variety of industries including construction, mining, infrastructure, logging, logistics, transportation and commercial farming.Over the past 40 years, AmeraMex has grown from a used forklift dealer in Northern California to the owner and operator of a multi -million dollar fleet of heavy equipment for sale, lease or rent to companies in the United States, Canada, Latin America, Asia and Africa.
Podcast: Play in new window
INTERVIEW TRANSCRIPTS:
WSA: Good day from Wall Street, this is Juan Costello, Senior Analyst with the Wall Street Analyzer. Joining us today is Lee Hamre, CEO for AmeraMex International. The company trades over the counter ticker symbol AMMX. Thanks for joining us today, Lee.
Lee Hamre: Thanks for having me back, Juan.
WSA: Yeah, it's always good to have you on the show. Now starting off for some our listeners that are new to the story, can you provide us a history and overview of the company as well as talk about the market that you cover?
Lee Hamre: Juan, I've personally been in the heavy machinery industry for over 40 years. Twenty-five of those years was as the CEO of a private company, Hamre Equipment, that I owned up until 2006. In 2006, we merged with AmeraMex International, at which time I became the CEO and President of AmeraMex.
We market and sell both new and used equipment to several industries. For the last few years we have targeted logistics companies operating at both wet and dry ports. There has been a tremendous growth in import and export of goods within the US. The ability to quickly and efficiently load, unload , transfer and store containers saves logistics companies a lot of money. Although we are still selling construction equipment, our primary focus is on the large container handling equipment that you would see in ports and distribution centers.
So it's a very specialized field. There are a lot of people in it, but we've got a good mix of equipment and strong relationships. We have a large yard with plenty of space to store machines. We bring them in, usually on trade-in against new ones, and we will recondition, paint, replace tires, motors and transmissions if necessary. We will then sell the machines mostly to international customers. We do a lot of our selling into Central and South America.
We've also sold and shipped machines to Africa, Vietnam and Cambodia. We sell quality machines that do a good job for a good price. A lot of our business is repeat business which indicates that we are doing things right.
Over the last three years we have increased our rental fleet from $2 million to approximately $9 million. A couple years ago, I predicted the value of our rental fleet was going to $10 million by the end of 2018. And we are coming up on the end of 2018, and we are right at $9 million in total value in the rental fleet. We may or may not make that last million before the end of the year, but certainly by spring, we will be there.
The machines I'm talking about are all out on long-term rentals and we provide the maintenance. Most of the machines are container handlers for stevedoring and shipping (logistic) companies that do not have the capital to buy right now, but they are willing to rent and we provide a purchase option to them. So, it works well for AmeraMex and our customers. We have found good financing programs for customers in Central America as well as other countries where we can actually do financing for them. This helps generate additional business.
Currently, we have a large number of machines in the yard in the process of being reconditioned. We also have about $2 million worth of client orders and are in process, of getting them ready for shipment, with more on the threshold. We are always looking for more used machines to purchase from some of the customers we deal with. And it's a good chance that we will be expanding our market area even more as we get more inventory.
In the last 12 months, we've added about five new people to the staff, including long haul truck drivers and mechanics. We do run our own heavy haul trucks transporting these machines, so we have complete control of the freight until the final delivery destination at the border, where it would passed over to an expert broker. But as long as we are within the U.S., we are transporting these machines on our own trucks. And the growth is astronomical. The last 12 months have been fabulous, actually probably 16 months have been fabulous, and the orders are coming in faster than I've ever seen in my 40 years in the business.
WSA: Yeah, just going to ask you about some of the recent orders that you received, you put out some recent news there?
Lee Hamre: Yes, we just issued a release for a $1 million international order and we have since then done another million in international orders. That's just in the last week, and that's why I mentioned we have $2 million worth of order in process. They are all orders that have been placed with us within the last two weeks, and we are extremely busy trying to get machines ready for shipment. We do completely paint the machines and make sure they are working perfectly – it's time-consuming to get them ready for shipment. Right now, we are as busy as we've ever been.
WSA: Lee, and is there any other developments that you would like to talk about?
Lee Hamre: Well, the biggest one recently we have completed our SEC audits for 2016 and 2017. We are working on the reviews for the first-half of 2018. We are just about ready now to submit the audits to our lawyers for the development of the Form 10 for submission to the SEC. The submission takes time, but our attorneys are on top of it. We look forward to becoming a fully reporting company as it benefits the company, our employees and our shareholders.
WSA:Yeah, certainly, and you also have a military vehicle arm?
Lee Hamre: We represent a company called Oshkosh Trucks for the Western African region, and we are working to put together a visit to the Oshkosh factory for government officials from a couple of West African countries. We've been trying to arrange this now for probably close to 12 months, and it's difficult to get these things organized. Two of the countries do want to buy Oshkosh. They do want to come and see the factory, and they actually want to have a tour in the very near future. That is what they are telling us. And it sounds like we are getting it put together, but there is no guarantee on that until they are on the plane coming this way; I don't know, because the difficulty in communicating, and there is language barriers as well as the distance barrier and the expense for them to travel. So, yes, we are working on it, but it's not going to be our primary focus until we get further into it, and the visit to the factory happens.
WSA: All right. Well, what are some of the key goals and milestones that you are looking at here over the course for the next you know, 6 to 12 months you had mentioned your rental fleet obviously?
Lee Hamre: I'm looking at several different companies that are going to be selling equipment that we are interested in. Today, after our interview, I'm looking at a fleet of equipment. It's about 18 big machines that I will be submitting my bidding on. There are not many bidders, as these machines are so specialized. There is only a couple of people in the country that are even capable of taking this type of used equipment and making it into a profitable sale.
And in addition to that, there's machines in the Midwest and machines in the South that we are looking at. We also get a lot of calls from people, that are aware of our capabilities for repairing and refurbishing of equipment that other people just aren't able to do. These are great opportunities that workout well for us now and in the future.
WSA: Yeah, sure. So, can you talk a little bit about your background and experience, Lee.
Lee Hamre: Well, my background goes all the way back to the early 60s. My father was in the machinery business and when I was 12 years old, I was working weekends and summertime at my father's company. By 14, I was sandblasting and helping paint. All the way through high school I worked weekends in summers for my dad's company. So my experience started early and in 1976, I became a full-time employee. Shortly after that, my father retired, and my two brothers and I continued the business. In 1989, I bought out my two brothers for the geographical area of the country that I concentrate in. At that time, I changed the company name to Hamre Equipment Company – the company that I merged into AmeraMex in 2006.
I first got acquainted with AmeraMex International when it was a logging company in Mexico. The company was renting machines from me to do the logging in the Sierra Madre in Mexico on the Baja peninsula. I became an investor in the company as well as renting it equipment. I actually owned a large percentage of the company. When the logging industry went south and they stopped logging, I brought my equipment back into California. Shortly after that, I merged the company with Hamre Equipment and had enough stock to become President and CEO of AmeraMex.
WSA: Well, yeah, great. And so, now what are some of the main drivers that you share with investors?
Lee Hamre: We are a nimble company that can change direction quickly. We've concentrated heavily on the stevedoring (logistics) and container handling industry. The time is right now to increase rental machines in general construction. Equipment such as excavators, wheel loaders, road graders, and other construction equipment that was in demand in the early 80s and 90s. In 2001, construction slumped and general contractors, medium and small-sized companies– started selling off their machinery to keep the doors open until business picked up. After the recession, and again right now, there are lots of contracts out there getting signed by general contractor, and they can't perform unless they can rent the equipment they no longer have. And now they've got contract in hand, they are ready to start working and they have to rent the equipment to do it.
So, building the rental fleet over the next three to five years is important to us as we believe rentals are going to sharply increase as the economy continues to grow and produce construction starts.
WSA: Certainly. So, once again joining us today is Lee Hamre, CEO of AmeraMex International. The company trades here in the U.S. over the counter ticker symbol AMMX. Market cap is about $12 million. And before we conclude here, Lee, to recap some of your key points, why do you believe investors should consider the company as a good investment opportunity today?
Lee Hamre: Our target markets are exploding. There is a huge turnaround in the economy and contractors are starting to work. I believe we have an unlimited future if we grow with our target markets. Companies all over the country as well as in foreign countries have sat on their hands for the last 10 years waiting for the economy of the world to pick up, it's picking up, and everybody is going to work. And there are opportunities, endless opportunities around for the industry that we work in as well as related industries for other types of machinery. And our investors realize the market potential and they realize our growth potential. We are a good investment – we have revenue, strong market potential and profitability – that's a lot more than you can say about a significant number of today's microcap companies. We are going to do nothing but go forward.
WSA: Well, we certainly look forward to continue to track the company's growth and report on your upcoming progress, and we'd like to thank you for taking the time to joining us today, Lee, and update on investor audience on AmeraMex. It was great having you on.
Lee Hamre: Well, thank you very much for having me.