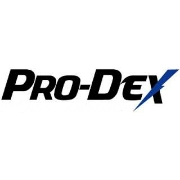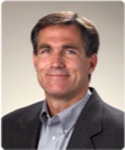 Pro-Dex, Inc
(NASDAQ: PDEX)
CEO: Rick Van Kirk
Podcast: Play in new window
INTERVIEW TRANSCRIPTS:
WSA: Good day from Wall Street.  This is Juan Costello, senior analyst with the Wall Street Analyzer.  Joining us today is Rick Van Kirk, President and CEO for Pro-Dex Incorporated.  The company trades on NASDAQ ticker symbol PDEX.  Thanks for joining us today Rick.
Rick Van Kirk:  My pleasure.  Thanks very much for having me.
WSA:  Certainly. So for some of our listeners that may be new to your story or haven't caught some of our previous interviews, can you provide us with an overview of Pro-Dex.
Rick Van Kirk:  Yes.  Pro-Dex, we are a medical device manufacturer, headquarters in Irvine, California.  The company has been around about 40 years.  In the last 20 years we've been more focused on the medical device market. Largely we make power tools for the operating room.  We have been a contract manufacturers for pretty much all the major medical distributors and now are adding to our repertoire our own products, which is kind of nice and I hope to talk about a little bit later on in this discussion.
We have come through a turn-around in the last two, three years and have some momentum building, and we have a management team that's cohesive and mixes some experienced people that bring a number of years and some newer people that bring in some new ideas.  So we're feeling pretty good about all that and looking to build on some of this.
WSA: Certainly.  Bring us up to speed on some of your recent news there and activity as you  were recognized  there in Orange County as having the best scientific medical product and you also had some other activity there.
Rick Van Kirk:  Yeah, we are excited about these things.  There are a couple of things,  actually, three awards towards the end of the last calendar year. The Orange County register included us on their list of top work places in Orange County for the second year in a row.  We're very proud of that.  That award is based on a survey of employees and to make that list means that the company is doing the right things, employees feel communicated with, supported, listened to, and so we're really happy about that.
We made the fastest growing public companies list for the Orange County Business Journal as well, moving up from the 11th spot to the 8th spot last year, and we were also awarded an award for best scientific medical product recognizing the new technologies that were including in our surgical hand pieces now that is really having a real positive impact on the marketplace.
WSA: Right, what is the sector that you service and how you're positioning yourself to capitalize on some of the key trends with your products?
Rick Van Kirk:  Well, we're trying to position ourselves with the major medical distributors and also the next tier guys as well.  We are adding some new features to our product that we don't think other people have.  Right now, when our customers use our product in the hospital it enables them to really build their market share. We basically are kind of the razor and our customers tend to sell the razor and the razor blade.
Our product is so successful for them that they're selling a lot of plates and screws and other kind of implants and things that they would normally do, and we've enabled them to sell a lot more so they're very happy.  We have some new technologies, some new options to add to these devices that we think will help further grow their business and in turn ours. The nice thing about it is that our device has been so well received that our customers will introduce us to people in other parts of their company that represent thoracic applications and spine applications and other areeas where we can move the same technology over and provide them some of the same benefits, so it helps them further in their endeavors and also helps us grow the business here.
WSA:  Right.  These are for some pretty long and strenuous operations so your product actually makes it a little bit easier on the surgeon in the operating room?
Rick Van Kirk:  Yes, absolutely.  I've met a few of them and they all speak really highly of it, they say it makes their job a lot easier, a lot faster, less stressful.  I've had people come in off the street and say, "Hey, can you sell this to the hospital that I'm working at, I really want to use this product." So, it's been very well received, and like I said we're trying to leverage that and take advantage of this technology, this product, and build on and get deeper into the relationships with existing customers, as well as show it off to new customers.
WSA:  Right.  So targeting basically more cranial and dentistry surgeries, I guess maladies of the head?
Rick Van Kirk:  We've been focusing on cranial, so far that's in the bulk of the business, but we're starting to branch out into other parts of the body and hope to have the same success with those people as well.  We anticipate that.
WSA: Certainly. What are some of the key goals and milestones that you're hoping to accomplish here over the course of the next 6 to 12 months?
Rick Van Kirk:  We have our own branded product I mentioned earlier that we plan to release in the next six months and that's exciting for us because it's something we wanted to do to continue the contract manufacturing for the majors, but also have our own product because it really shortens the sale cycle. Instead of having to go to a customer and work with them through a development cycle and maybe some negotiations in terms of setup the contract in the first place, we can walk into a customer and say, "Hey, here's our product, we can ship it to you next week instead of a year-and-a-half from now and there's not going to be an expensive engineering budget you need to allocate to this thing".
This product is off the shelf, a customer can take it now and it's got the same features and technology that we've been developing here internally, so we think it will shorten the sale cycle and be readily accepted.  We plan on continuing the same good results of that, the last several quarters, the last couple of years.  We hope to launch another Pro-Dex product shortly after that, haven't quite got there yet, so we really are trying to take advantage of the success we've had the last couple years and reinvest into the company, reinvest into these new products, we've invested in some equipment that has helped us improve our efficiencies and margins.
We're investing in people; we're making sure we're doing all the right training and supporting people here in terms of their growth, which helps them and helps the company.  So it's really nice to have this opportunity after going through a turn around that we can really makes that reinvest into all facets of the business here.
WSA:  So as far as the investors and the financial community, Rick, as the stock has been doing fairly well here over the last year, what are some of the drivers that you still wish they better understood about you guys about what makes you unique in this space?
Rick Van Kirk:  That's a good question. Obviously we've had some momentum, you mentioned the stock price and the results are public, so people know how we're doing.  But I would tie a couple of things together why I'd be excited to be a part of Pro-Dex. Obviously we've got some momentum, we've got new products coming out, we've got a technology that other people don't have and we're going to add some features that are not out in the field already.
I mentioned that we are really proud of the top workplace award and one of the reasons for that is the tremendous alignment here from the Board of Directors, to me, to everyone in the building.  We do a lot of work communicating with everybody, "Here's what is going on in the company, here are our plans, we're open to your suggestions." People here work really hard, several of them six days a week and I think it's fair to let them know why they're working hard, and when you do, and keep people informed, they make good suggestions and they buy-in and work harder.
We're very lucky to have a loyal workforce that is energized and it kind of feeds on itself: new products, momentum, good results, it just builds momentum, the enthusiasm, ideas are created, new technology is developed. So it's just a nice bit of momentum we're riding here.  We're really very pleased, because a lot of people stuck around through some tough times to be here for this and contribute to this.  I'm getting kind of corny here about this thing, I'm sure people would rather hear about numbers and things like that, but we have a really solid business model and culture here of enthusiasm and innovation that I think bodes well for products in the future.
WSA:  Right.  Perhaps you can talk a little bit about your background and experience and who the key management team there is.
Rick Van Kirk:  I've been in the Southern California area for 30 years working in manufacturing and then spent the last 12 years here at Pro-Dex.  With Pro-Dex I started off working with manufacturing group and was lucky enough to work my way into this role with some people that have been very supportive to me over the years.  We've got an operations director and QA and RA director that have been here for 15 plus years as well.  They know the business, the processes, the people, just keen supporters and advisors.
And then we've got some newer management team members. Our BD Director has been with the company a couple of years, CFO of three years, HR manager two years that brings in some new ideas.  We have a good mix of experience and new ideas.  As I said it's the most cohesive management group that I've seen in my 12 years in the company, and what I like about them also is they're working managers, you rarely see people in their office.
They're out engaged with people on the floor and they're like would really who do a lot of communicating, keep people involved and engaged and the management team really represents that well, getting out there among the population here and making sure people know what's going on and finding out what they need and taking care of that.
WSA: Sounds like a hands-on approach.
Rick Van Kirk:  Absolutely.  Yes, very much so.
WSA:  Sounds good. Once again, joining us today is Rick Van Kirk, President and CEO for Pro-Dex Incorporated which trades on NASDAQ ticker symbol PDEX, currently trading at $6.81 per share market cap is close to 30 million.  Before we conclude here Rick, to recap some of your key points, why do you believe investors should consider the company as a good investment opportunity today?
Rick Van Kirk:  Great products, new products coming, dedicated and innovative workforce, momentum and that we're continuing to reinvest in all of that and in this business.
WSA:  We certainly will continue to track the company's growth and report on your upcoming progress and we'd like to thank you for taking the time to join us today Rick, and update our audience on Pro-Dex.  It was great having you on, as always.
Rick Van Kirk:  Thank you very much for having me.  Any time, I'd be happy to come on.  I enjoyed this, thanks a lot.