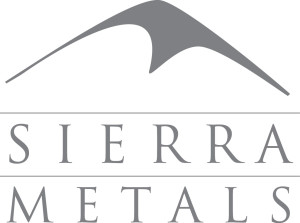 NEW YORK, NY–(Marketwired – August 07, 2017) – Sierra Metal's (TSX: SMT) (NYSE: SMTS) (BVL: SMT) CEO Igor Gonzales updated investors on the company's recent Q2 production results during an interview with The Wall Street Analyzer. He provided an overview of SMT's key projects, the Yauricocha mine in Peru and the Bolivar and Cusi mines both located in Mexico. Mr. Gonzales stated that the company is well positioned in the mining sector because they are polymetallic, producing several metals including silver, copper, and zinc, and he believes this provides them a natural hedge against price fluctuation. He also went over the three phases of Sierra Metal's corporate strategy which are brownfield exploration, facility expansion, as well as drilling and gave a timeline of when they are looking to accomplish key goals. Mr. Gonzales discussed background of the management including new team members and talked about how their recent listing on the NYSE will improve research coverage on Sierra Metals and lead to more analyst attention.
ABOUT SIERRA METALS:
Sierra Metals Inc. is Canadian based growing polymetallic mining company with production from its Yauricocha Mine in Peru, and its Bolivar and Cusi Minesin Mexico. The Company is focused on increasing production volume and growing mineral resources. Sierra Metals has recently had several new discoveries and still has additional brownfield exploration opportunities at all three mines in Peru and Mexico that are within or close proximity to the existing mines. Additionally, the Company has large land packages at all three mines with several prospective regional targets providing longer term exploration upside and mineral resource growth potential.
ABOUT WSA:
The Wall Street Analyzer's staff of writers, analysts, publishers, producers, market researchers, and PR professionals aim to provide investors with the tools they need to make informed decisions on purchasing stocks. Our staff is a mix of financial professionals and media savvy individuals whose experiences bring the best talent from both ends of the spectrum. Our philosophy is to turn stock tickers into stories, ideas into headlines, and technical and financial data into easy to understand tidbits. These interviews provide a jumping off point for investors to do further research into a prospective company stock.
FORWARD LOOKING STATEMENTS
Safe Harbor Statement under the Private Securities Litigation Reform Act of 1995: This release includes forward-looking statements intended to qualify for the safe harbor from liability established by the Private Securities Litigation Reform Act of 1995. These forward-looking statements generally can be identified by phrases such as GTXI or its management "believes," "expects," "anticipates," "foresees," "forecasts," "estimates" or other words or phrases of similar import. Similarly, such statements in this release that describe the company's business strategy, outlook, objectives, plans, intentions, or goals also are forward-looking statements. All such forward-looking statements are subject to certain risks and uncertainties that could cause actual results to differ materially from those in forward-looking statements. These risks and uncertainties include, among other things, product price volatility, product demand, market competition, and risk inherent in the operations of a company. We assume no obligation to update any written or oral forward-looking statement made by us or on our behalf as a result of new information, future events or other factors.