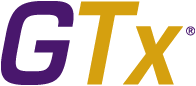 NEW YORK, NY–(Marketwired – July 12, 2017) – GTx, Inc.'s (NASDAQ: GTXI) Executive Chairman, Dr. Robert Wills, spoke with Wall Street Analyzer regarding recent news, particularly in their SARM programs. The company has been selected to be a podium presenter at the International Continence Society annual meeting in September 2017, and will present key Stress Urinary Incontinence (SUI) data there. SUI, which can occur in young women after childbirth, and becomes more prevalent around the time of menopause, affects up to 50 percent of adult women in the United States. According to Dr. Wills, GTx's approach is unique because their drug strengthens the muscles of the pelvic floor and is less invasive than most current treatments which rely on devices or surgery. He also talked about GTXI's ongoing trial in breast cancer patients and discussed the company's SARD program, which focuses on prostate cancer patients who have become resistant to all existing therapies.
ABOUT GTXI
GTx, Inc., headquartered in Memphis, Tenn., is a biopharmaceutical company dedicated to the discovery, development and commercialization of small molecules for the treatment of cancer, including treatments for breast and prostate cancer, and other serious medical conditions.
ABOUT WSA:
The Wall Street Analyzer's staff of writers, analysts, publishers, producers, market researchers, and PR professionals aim to provide investors with the tools they need to make informed decisions on purchasing stocks. Our staff is a mix of financial professionals and media savvy individuals whose experiences bring the best talent from both ends of the spectrum. Our philosophy is to turn stock tickers into stories, ideas into headlines, and technical and financial data into easy to understand tidbits. These interviews provide a jumping off point for investors to do further research into a prospective company stock.
FORWARD LOOKING STATEMENTS
Safe Harbor Statement under the Private Securities Litigation Reform Act of 1995: This release includes forward-looking statements intended to qualify for the safe harbor from liability established by the Private Securities Litigation Reform Act of 1995. These forward-looking statements generally can be identified by phrases such as GTXI or its management "believes," "expects," "anticipates," "foresees," "forecasts," "estimates" or other words or phrases of similar import. Similarly, such statements in this release that describe the company's business strategy, outlook, objectives, plans, intentions, or goals also are forward-looking statements. All such forward-looking statements are subject to certain risks and uncertainties that could cause actual results to differ materially from those in forward-looking statements. These risks and uncertainties include, among other things, product price volatility, product demand, market competition, and risk inherent in the operations of a company. We assume no obligation to update any written or oral forward-looking statement made by us or on our behalf as a result of new information, future events or other factors.
CONTACT INFORMATION
Contact:
GTx, Inc.
Investors:
Lauren Crosby
901-271-8622
Email contact

or
Media:
Red House Consulting
Denise Powell
510-703-9491
Email contact