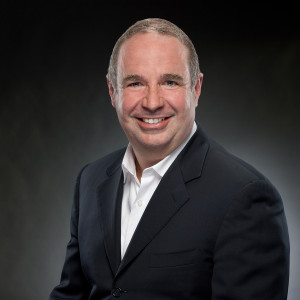 Concurrent Computer Corp
(Nasdaq:CCUR)
CEO: Derek Elder
Podcast: Play in new window
INTERVIEW TRANSCRIPTS:
WSA: Good day from Wall Street.  This is Juan Costello, senior analyst of the Wall Street Analyzer.  Joining us today is Derek Elder, CEO of Concurrent Computer Corporation.  The company trades on NASDAQ and the ticker symbol is CCUR.  Thanks for joining us today Derek.
Derek Elder:  Thanks, Juan.  I appreciate the opportunity.
WSA: Certainly.  So starting off, please provide us the history and overview there of the company for some of our listeners that are new to your story.
Derek Elder: Sure, happy to. So Concurrent has been in the business of real time high performance computing for over 40 years.  The markets that we serve are focused around our real-time operating system and storage solutions and we build applications with this base technology that serve a number of different markets.  Some of the things we'll talk about today are the service provider market, where our solutions are used in delivering content delivery solutions and our operating system is also used in a number of real-time enterprise applications in simulation, data acquisition, testing.  So we have a broad market that our company serves across the service provider, aerospace, defense and the automotive markets.
WSA: Great.  So can you talk about the recent release of your new Unified Content Delivery Solution 3.0?
Derek Elder:  Sure.  In our service provider market we provide content delivery solutions that are used by cable operators, telephone companies, Internet service providers to supply content, video content typically to their subscribers.  We have most of the large cable operators in the US and many internationally.  We recently announced our Content Delivery Solution 3.0, which is a combination of different components that really take the solution forward and enable cloud DVR, the ability to stream 4K content, OTT Caching, a number of key features that will allow our service provider customers to really continue to compete effectively against companies like Sling TV and Netflix and others.  This is one of a number of releases that we've done widely for different products.
We also recently released an open source solution for CDN, that's targeted towards service providers and enterprises who are more interested in open source frameworks and we have services and solutions portfolio that addresses that part of the market.  And then lastly we recently announced the scale out storage solution that was borne out of our content delivery platform, that allows easy, really large scale storage solutions that really started [indiscernible] [00:03:34] by scale just far, far in excess of that.  So it's been a pretty news-driven last couple of months as we've brought a number of different new products to market.
WSA: Certainly, and what were some of the other key news highlights?
Derek Elder:  The big theme in the service provider market has really been consolidation for the last year.  So some of our large customers are pretty well known names, that's – it's in our Q and K filing, Time Warner Cable is a large customer of ours.  So as we really serve the service provider market the consolidation of the service providers has probably been one of the big news items.  We think that the wave of consolidation hopefully will be coming to an end in the not very distant future and some of our traditional customers can really get back to focusing on investing in their infrastructure and making sure they have a competitive offer.  So as our customers, some of our big service providers customers have been going through this consolidation, we've been making sure to continue to invest in our technology platform and make sure that we're able to make sure they can stay competitive.
WSA: Right, so what are some of the other key trends that you're focused on right now in this sector and how is the company positioned to capitalize?
Derek Elder:  There is a big move in the industry really to move to software defined data centers.  It's – you hear lots of things in the news around Google and Amazon, their service offerings in the cloud and the big service providers and even enterprises have to be able to introduce these same types of technologies that give them agility with the services that they're offering to be able to compete.  And all of the areas that Concurrent is investing are really focused on this move into the software defined data centers.  Our Content Delivery Release 3.0 is a hardware independent software platform that could be deployed in the software defined data center in the cloud or in appliances and our scale storage solution, our quarry solution is also meant to follow the same trends.  So these, really the software defined data center trend is where a lot of the investment is happening and it's really where we differentiate ourselves.
And really one of the key things about us that makes us unique in these markets is because we have a very high performance Linux operating system that really goes back to the heritage of our company. We're able to take these software-defined data center solution to make them very high performance.  So our Linux operating system is being used in some of the most difficult applications in the world with the brains of Formula One driving simulators and we deal with very intense military applications. And being able to take our operating system expertise and heritage and apply it to these new software defined context is, we think, a big performance differentiator for us.
WSA: And what are some of the other key factors that you feel make Concurrent unique from some of the other players in the sector?
Derek Elder:  First off it's our people.  The things that we do are really difficult, and we've built really exceptional technology and we have exceptional customer relationships.  Our company size it's really defined by some of the markets that we're in, and historically the markets that we've been focused in we've been very successful in but they weren't really large markets and as we've focused on releasing our scale out storage solution as well as our hardware independent content delivery solutions, it's really been focused on moving the company in the larger addressable markets and that's just – that's a kind of a key growth area for us as we've been really successful in the kind of our traditional content delivery business and high performance Linux business.
WSA: Right.  So perhaps you can walk us through your background experience and talk a little bit about the key management and key team members.
Derek Elder:  Sure, happy to.  I've been CEO of Concurrent since last November.  So going on ten months here in the seat.  Prior to being at Concurrent I was Divisional Leader at ARRIS Group.  Arris is probably most well known for buying the Motorola business a few years ago from Google and are in the process of buying a large consumer electronics company, called Pace.  I ran a division there that was a little over $1 billion year.
As we evolved the company into some of these new growth markets we've been bringing some key new leaders into the business.  We announced earlier this year that we hired a new Chief Technology Officer, Dale Gonzalez, who joined us from Dell.  As we've look to scale our storage solutions into the market, we brought a new GM in named Scott Ryan, for that business, who was an Executive at EMC.  And then we have Jim Brickmeier, who's here with me today; he's our Chief Marketing Officer.  He's been with Concurrent for many years and has been really key in helping divine this strategy that's guiding us to where we are today.  So I think we've got really an exceptional leadership team.  In addition to that we have a new sales leader who joined us from ARRIS, who was really instrumental in helping to grow that business over the last many years.  So we've an exceptional management team.
WSA: Certainly and what are some of these key goals and milestones that you and the team are hoping to accomplish over the course of the next year?
Derek Elder: On the market perspective we believe a lot of the big consolidation in the markets is going to come to an end, and we think that will be a positive catalyst.  In addition we've released a number of new products that we expect to really gain market traction over the 12 months, especially our quarry software defined storage solution.  I think we're very excited about getting that more broadly to market over the next year.
WSA: Right, and as far as the investors and the financial community are concerned as you've recently been presenting at some investor conferences and industry events, as you continue to speak with the financial community and the members of the sector–what are some of the key factors that you wish they better understood or some of the key drivers that you wish investors better understood about the company?
Derek Elder:  Sure.  We're a little under the radar today as a microcap company and we've been on the trajectory of growth for the last several years to our fiscal 2015.  We're on a July-June fiscal year.  So we've recently completed our fiscal 2015.  So we had a little bit of slowdown in the market, driven by industry consolidation.  As we get into 2016 we guided the market in our last earnings call that we expected to return to growth in 2016, and then the key is really getting these new products out into the market place.  Another key thing is the understanding that we're taking technology where we have very established expertise and we're extending its capability to address larger market opportunities and I think that creates a really exciting opportunity for our company.
WSA: Well, great and so once again joining us today is Derek Elder, the CEO of Concurrent Computer Corporation.  The company trades on NASDAQ, ticker symbol is CCUR.  Currently trading at 4.80 a share.  Market cap is slightly north of 45 million.  And before we conclude here to recap some of your key points, why do you believe investors should consider the company as a good investment opportunity today?
Derek Elder:  Well.  I think we're investing in some very interesting parts of the technology marketplace.  We have very established channels and service provider and enterprise customers that are really in some of their most trusted applications and as we continue to invest in expanding our product portfolio into the new areas and growth areas we think we're investing in the right places in the marketplace in growing markets.
WSA: Well we certainly look forward to continue to track the company's growth and report on your upcoming progress and we'd like to thank you for taking the time to join us today Derek and update our investor audience on CCUR.  It was great to have you on.
Derek Elder:  Thank you very much Juan.  I appreciate the time today.