About Ynvisible Interactive Inc: Ynvisible aims to be a leading company in the emerging printed and flexible electronics sector. Given the cost and power-consumption advantages over conventional electronics, printed electronics are a key enabler of mass adoption of the Internet of Things ("IoT") and smart objects. Ynvisible has the experience, know-how and intellectual property in electrochromic materials, inks, and systems. Ynvisible's interactive printed graphics solutions solve the need for ultra-low power, mass deployable, & easy-to-use electronic displays and indicators for everyday smart objects, IoT devices, and ambient intelligence (intelligent surfaces). Ynvisible offers a mix of services, materials and technology to brand owners developing smart objects and IoT products. Additional information on Ynvisible is available at www.ynvisible.com
INTERVIEW TRANSCRIPTS:
WSA: Good day from Wall Street. This is Juan Costello, Senior Analyst with the Wall Street Analyzer. Joining us today is Jani Kuusisto, CEO for Ynvisible Interactive. The company trades on the TSX Venture, ticker symbol YNV and on the OTCQB, YNVYF. Thanks for joining us today there, Jani.
Jani Kuusisto: Thanks Juan. It's great to be talking with you.
WSA: Yeah, sure. So please start off by providing an intro and overview of the company.
Jani Kuusisto: Yeah. So Ynvisible has developed principal display technology, which is the lowest power consuming electronic display in existence. And you can print these onto all types of smart objects, Internet of Things devices, providing a human interface to all the intelligence that surrounds us. And really you look at the number of electronic chips and sensors that are being embedded into everything its massive numbers we're talking tens of billions of chips being applied to just everyday regular items. What we're offering is a visual interface so that humans can see the content in those sensors and chips.
WSA: So, yeah, bring us up to speed on some other recent news including the partnership with Agiler for the collaboration.
Jani Kuusisto: Yes, exactly. So in the past months we've actually had several news items that are exciting from our perspective. One is we acquired the business of one of our competitors Rdot Displays in Sweden and that strengthened our capabilities in these segmented electronic displays. If you think of those gray displays that you find in thermometers and different tools, we can now replace those with the printable electrochromic displays. So that broadens our markets, brings us into consumer electronics for example.
Other news from this past summer is our collaboration with Evonik in print electronics. Evonik is a major German chemical company and they have developed printable battery solutions and we've demonstrated our displays and their printable batteries work nicely together.
Also you referred to Agiler, we've released news that Agiler is developing a smart label sticker, if you may, that is able to detect the cleanliness of surfaces. And obviously in these COVID times, it's a very pressing need. You can put these into say, buses or other public locations. And these stickers that we're developing with them, they can sense if there has been enough of UVC exposure. UVC is a way of killing virus and bacteria without chemicals. You show UV light and these labels detect if the surface has been cleaned properly and then our displays show to the people in that public space if the surface is clean. Another client case that we just released this week is with a company called Mimbly. They've developed a sustainable laundry solution for laundromats in which the system helps reduce water consumption, reduces micro-plastics going into waste streams.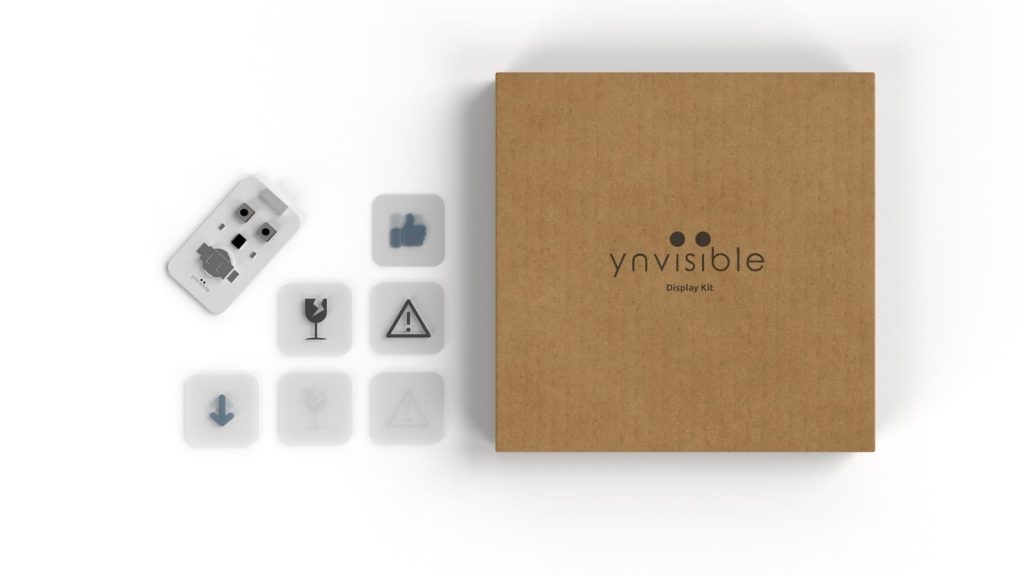 And our displays were a nice fit to their module that is attached to these washing machines and our display shows how much water is being saved by using Mimbly's solution. And finally, I do want to highlight a great addition to our management team. Michael Robinson from New York City joined our management team as our new Chief Operating Officer. His previous role was in L'Oreal, North America. He was Director for Open Innovation. Michael has a background in companies like Hasbro, Colgate-Palmolive and L'Oreal and he brings that brand – consumer brand experience to our team and how we build our interfaces even more strongly to the global brand consumer brand business. So lots happening in our end right now.
WSA: Yeah. So what are some of the key trends that you're seeing right now on the sector and how is the company positioned to capitalize?
Jani Kuusisto: So definitely these are exciting times in our sector of printed electronics. So print electronics is all about taking new materials with conductive properties and bringing those into a printable format that you can print electronic components that are – can be produced in high volume cost-effectively and more sustainably than conventional electronics. And you're now seeing that these trends of sustainability is taking off but also this trend of having intelligence embedded into a wide range of different products and it's exciting times for the entire industry, you're seeing growths from many companies, our company included.
This is a year of sales growth and our income from clients is well on track in terms of our growth expectations. And our key positioning there is that we offer – we're the leading provider of these printable extremely low power consuming displays and we're the leading player in this printed electrochromic technology. And yeah, it's definitely exciting times albeit COVID has introduced some delays to some customer projects but still we're on a growth curve.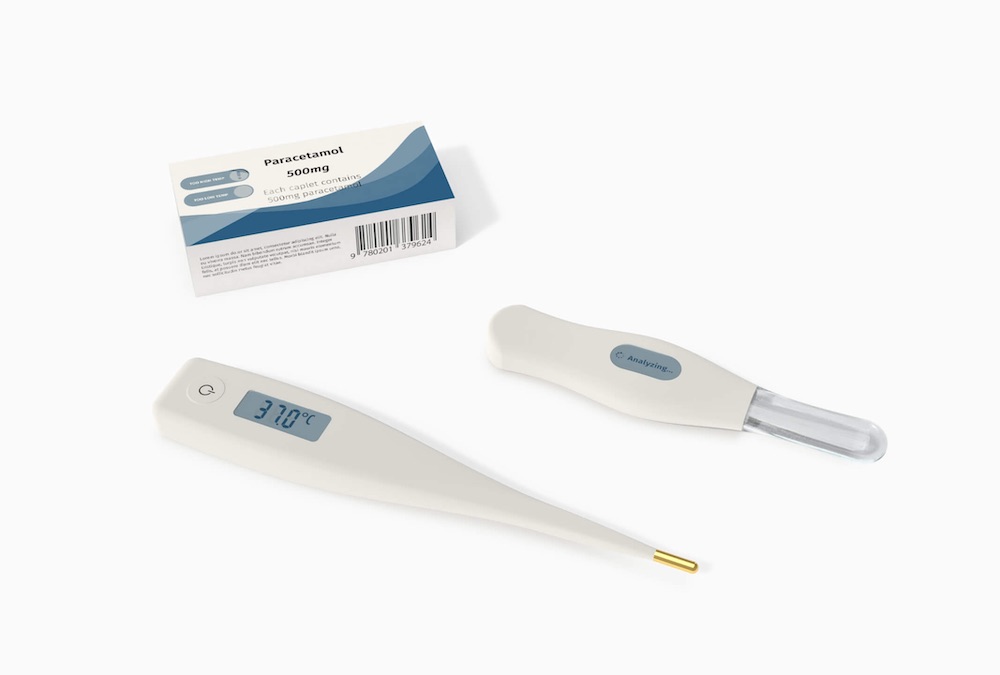 WSA: Yeah, good. Well, what are some of those key goals and milestones that you're hoping to accomplish over the course of the next six months?
Jani Kuusisto: Yeah. So, first of all, since going public in January 2018, we've built our team, we've built the infrastructure for producing these displays. So we now have ability to print in high-volume for our client's needs. Ultimately, however our business model will evolve towards the direction of licensing this technology to other producers around the planet, so that print houses in different parts of the world could start to use our technology and we would sell the design tools, the inks and the quality control systems so that they can work with our technology.
And what we're now doing is, we are delivering to the end clients from our own facilities and we expect that in the coming months we take first steps to start offering our technology platform to a wider audience. So we're in a transitional period going from selling projects and production in our own facilities and taking first steps to offering our product platform on an international level.
WSA: Right. And so as far as investors in the financial community are concerned, what are the main drivers that you share with them and what do you wish perhaps they better understood about you guys?
Jani Kuusisto: So we are in the growth curve and we have publicly stated that this year our sales targets are at CAD $1 million, which is today's rates it's about US $750,000. So we are still in early stages of the business but we are now growing. And as said earlier, despite COVID, we have maintained the entire year consistently on a sales and income growth path. It is however important to note that we are dealing with hardware technology. So as we prove the technology in the market, we do need to build delivery capabilities. We will be needing to raise more capital for the expansion of our technology and going towards our product platform.
So investments are needed but like I said, we've now proven that there is a market, there is growth and we're following up on that. We foresee that in the future there will be billions and billions of devices around with sensors embedded into them, logic embedded into them and that we would offer – our aim is to offer the primary human user interface to all that intelligence. So when you have a smart table or you have a smart flowerpot or whatever item with a sensor in it, when you look at the item and the intelligence, you would be seeing our displays. So we're building towards a globally massive business opportunity.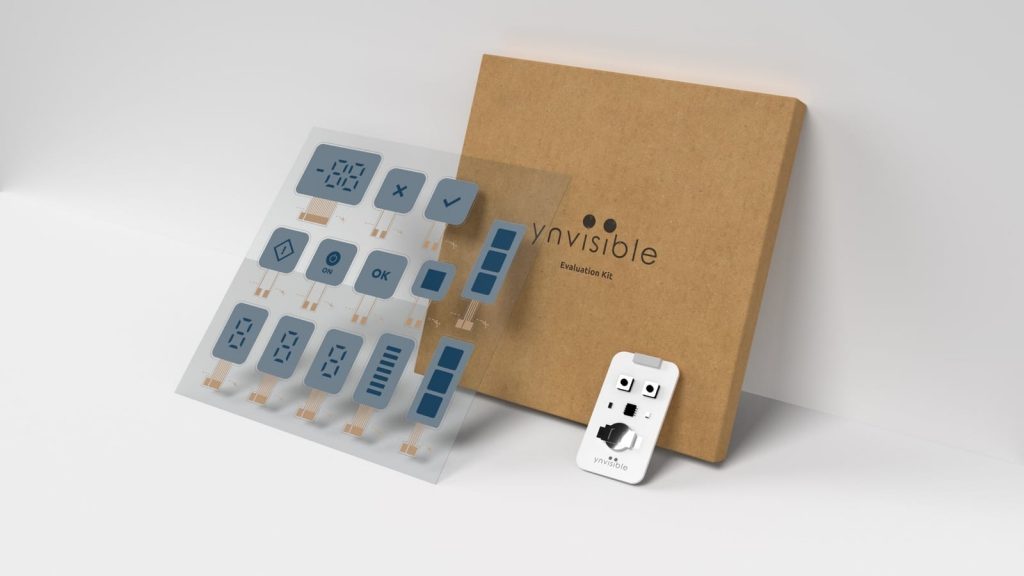 WSA: Great. So once again, joining us today is Jani Kuusisto, CEO for Ynvisible Interactive. The company trades on the TSX Venture YNV and on the OTCQB YNVYF, currently trading at about $0.20 a share that's the US price and 17 million US as a market cap. So before we conclude here, Jani, to recap some of your key points, why do you believe investors should consider the company a good investment opportunity today?
Jani Kuusisto: Yes. We believe in Ynvisible that the markets for printed electronics and our technology, the printed electronic displays is starting to take off now. And despite a challenging year on a global level due to COVID, we have been on a strong growth, which is extremely promising for us. We're really excited about it and we feel now is the right time to invest into this field. There are many opportunities for our technology out there in the market and it's time to go and capture those opportunities.
WSA: Well, we certainly look forward to continue to track the company's growth and report on your upcoming progress. And we like to thank you for taking the time to join us today Jani and update our audience on Ynvisible. It was great having you on.
Jani Kuusisto: Juan, it was a pleasure to speak with you. Thanks. Thanks for covering Ynvisible Interactive.