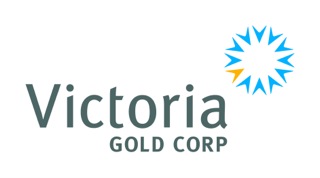 About VIT: Victoria Gold Corp.'s Eagle Gold Mine is in production and poured its first pour Q3, 2019. In full production, the mine will produce 200,000 ounces per year at an AISC of less than US$750 per ounce Au. The Reserve is 2.7 million ounces of gold and the mine life is +10 years. The deposit is open at depth and along strike. Exploration potential of the greater Dublin Gulch property is good and includes priority targets Olive-Shamrock, Bluto and Nugget.
Investment thesis:
· At US$1250 Au, the Eagle Mine will cashflow US$100M per year;
· First gold poured in Q3, 2019 and commercial production Q2, 2020;
· Orion, Sun Valley & Kinross are major shareholders;
· 200,000 oz/year with high margins;
· Quality exploration targets;
· Analysts regard as a primary take-out candidate.
For more info please check out VIT's Corporate deck:
https://vitgoldcorp.com/site/assets/files/6373/2019-09-vit-cp.pdf
WSA caught up with John McConnell, CEO and President of Victoria Gold Corp to discuss recent progress on their Eagle Gold project and provide investors an update since his previous interview from 18 months ago. He laid out key goals over the next several months and provided insight on VIT's management, operations, and strategy. Have a listen below: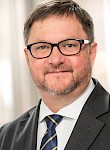 Check out VIT's recent Gold Pour @ Eagle Gold:
INTERVIEW TRANSCRIPTS:
WSA: Welcome back listeners to The Wall Street Analyzers' CEO Interview series. Today we are joined by John McConnell, he is the CEO and President for Victoria Gold Corporation. The company trades on the TSX Venture, ticker symbol VIT and here in the U.S. over-the-counter VITFF. Thanks for joining us today there John.
John McConnell: Thank you.
WSA: So yeah, it's been about 18 months since our previous conversation, for some of our listeners here who are new to the VIT story, can you provide us with a intro there.
John McConnell: Yeah. As you said we are Toronto Ventures Exchange listed company. Our focus over the last 10 years has been the development of the Eagle Gold Project in Canada's Yukon Territory. And we have been quite successful. We are currently in operations—over the last 24 months we secured financing and constructed the mine. Now we are looking forward to production of 200,000 ounces of gold per year at an all-insustaining cost of less than 750 per ounce in full production. We translate that — we still use 1250 gold to be conservative, but at a $500 per ounce margin, that's 200,000 ounces per year. This little company will cash flow over $100 million per year.
WSA: So, bring us up to speed on some of the most recent news as you just webcast your first gold pour there at the Eagle Gold Mine?
John McConnell: Yeah, we made a bit of a deal of the first gold pour, and that was done on September 17th. It was live broadcast over the internet so everybody could go see it, I mean you can still see it if you visit our website, it will be up there for a few more weeks. But yes, very exciting times for Victoria Gold employees and shareholders. And we look forward to many more gold pours as we move forward.
WSA: And for some of our listeners that are new to the project, can you explain the significance of being in the Yukon territory, what the recent progress is there as you are just ramping up operations?
John McConnell: Yes, it's certainly the largest mine ever in Yukon, we will employee little less than 400 permanent employees on a year-around basis. So we will have quite an impact on the economy of the Yukon. And we expect to be fully ramped up by the second quarter of 2020.
WSA: Right. And can you talk about your position there, obviously you have a couple other you know plays there?
John McConnell: Eagle is our primary play, and we still do exploration annually. We started to step out from Eagle about three years ago. We have now identified 11 or 12 high priority targets and we are systematically exploring them. One of the more exciting targets is an area called Nugget, it's a large granodiorite intrusion, east of Eagle. And we think we have a new discovery there that we have called Raven. We did some trenching there last year and had some spectacular results, numbers like over a 100 meters of plus 3 grams. So we put some drill holes in there this year, 9 holes and all the 9 holes intercepted high-grade gold. Well, its early days, it's very exciting because of the grade and it's right on surface.
WSA: So you mentioned that you take more of the conservative approach equating the gold price. It's at about $1,500 right now. What's your take on some of the current trends and how you are positioned to capitalize?
John McConnell: Well, I think we are coming into production at exactly the right time. I am a miner not an economist, but I think we are in the perfect storm for gold. And I said, earlier in the year, I thought we would see $1,500 gold by the end of the year, but I certainly didn't see it coming as quickly as it has, but I think gold will continue to climb and maybe over the next 5 years we will see $1,800 to $2,000 gold which just makes Eagle that much more economic.
WSA: So yeah certainly, well, a lot of the economists are predicting even faster than that. And so in terms of the upcoming 6 months, what are the main goals, milestones and hurdles that you are looking at here?
John McConnell: Well, I think the biggest milestone for us is achieving commercial production, which we are targeting Q2 of next year. In terms of hurdles, I don't really see any – ramp up is going very well on-site. We have had to do a little engineering, a little redesign on shoots and conveyors but all of the major components that have been installed are working very well. So, again I feel we will ramp up commercial production quite quickly.
WSA: And then as far as the way that the company operates within the sector, would you consider any sort of strategic venture or joint venture or partnership?
John McConnell: No, I mean we don't need a joint venture partner on Eagle. We will look at other things but for now we are laser-focused on getting Eagle up and running. So the next 6 to 12 months are fully focused on Eagle and then we will start looking around to see if there is another Eagle out there that we should be either buying or perhaps there is one right under our noses next door and we should be developing it.
WSA: Yeah for sure, and can you talk a little bit more about your background and experience, John, and who the key team there is, VIT?
John McConnell: Sure, myself, I am a mining engineer. I have been in the business for more than 35 years, spent most of my career in Canada's North, first in Nunavik, at the Nanisivik Zinc and Lead Mine on the northern tip of Baffin Island. Then I was responsible for De Beers in the Northwest Territories and took the Snap Lake Diamond Project through permitting, construction and into operations. And for the past 10 years I have been steering Victoria and the development of the Eagle Gold Mine.
Other key members of our team are Marty Rendall, who is our CFO. He has been with me in three different companies over the last 25 years so we work very well together. As well our Chief Operating Officer, a gentleman named Mark Ayranto. Mark has been on the project for more than 10 years and he has always been managing the construction and into operations. And we have two key guys on the ground, a fellow veteran name Tony George who has managed the construction and now he handed over operations, to our VP of Operations, Dave Rouleau. So a really seasoned team of mining professionals at Victoria.
WSA: Certainly. And so what are some of the key drivers there John, that you believe investors should be aware of when looking at VIT?
John McConnell: So I think #1 is, we will be a lower quartile producer in terms of cost per ounce. So again, all in sustaining cost of less than 750 per ounce. On the exploration side, I think we are going to add a lot ounces at Eagle itself overtime as well, we have got the potential to find a new Eagle.
WSA: Great. So once again, joining us today is John McConnell, CEO and President of Victoria Gold Corporation which trades under TSX Ventures, ticker symbol VIT and over-the-counter is VITFF. So before we conclude here to our recap some of your key points, why do you believe investors should consider the company as a good investment opportunity today?
John McConnell: Well, I think if you look at where our peer's trade, we will experience a producer rerate as we move into full production. Stocks currently, Canadian $0.50 – $0.55, and whether it's analysts looking at various metrics, I think everybody has concluded that in full production we should be valued at over a dollar. I think Victoria is a pretty certain double, and if we get some help from gold price maybe a triple. So I think that's where the investor should focus.
WSA: Sure. So yeah, current Victoria Gold U.S. price is about $0.41 a share, market cap about $350 million U.S. and we certainly look forward to continue to track the company's growth and report on your upcoming progress. And we would like to thank you for taking the time to join us today, John, and update our investor audience. It was great having you on.
John McConnell: Thank you.